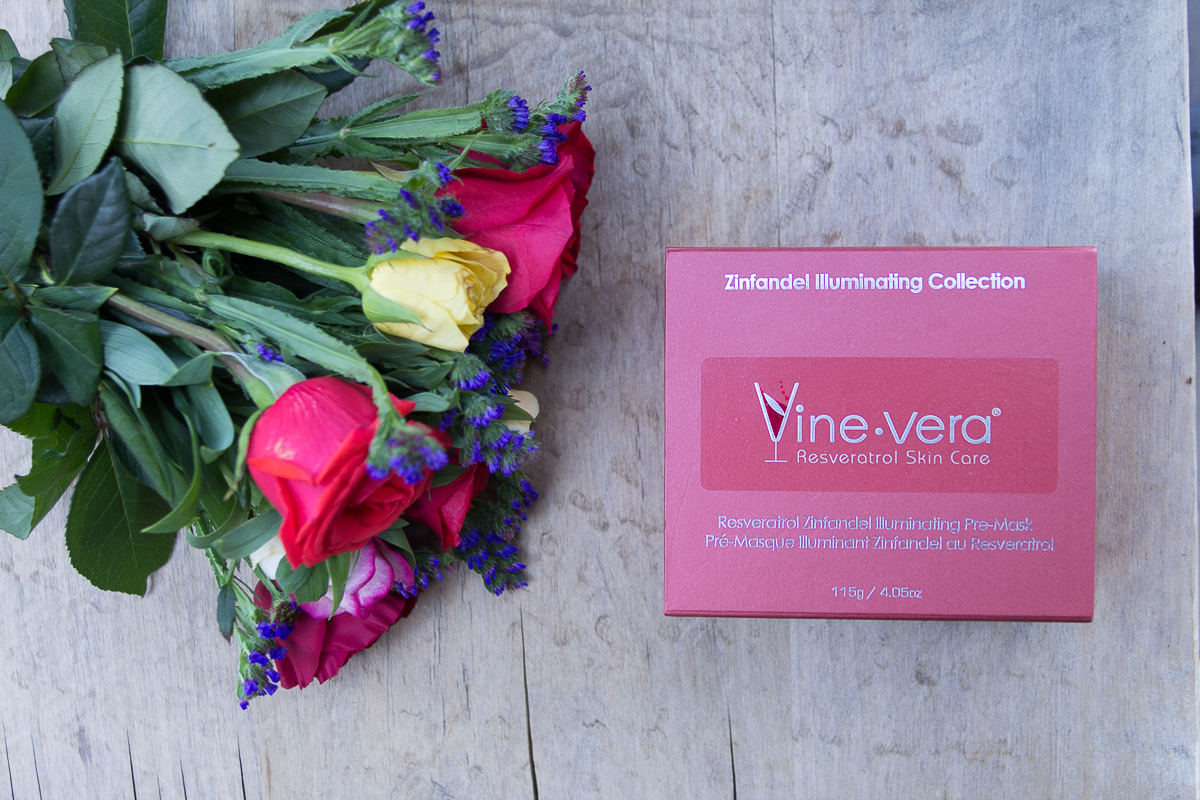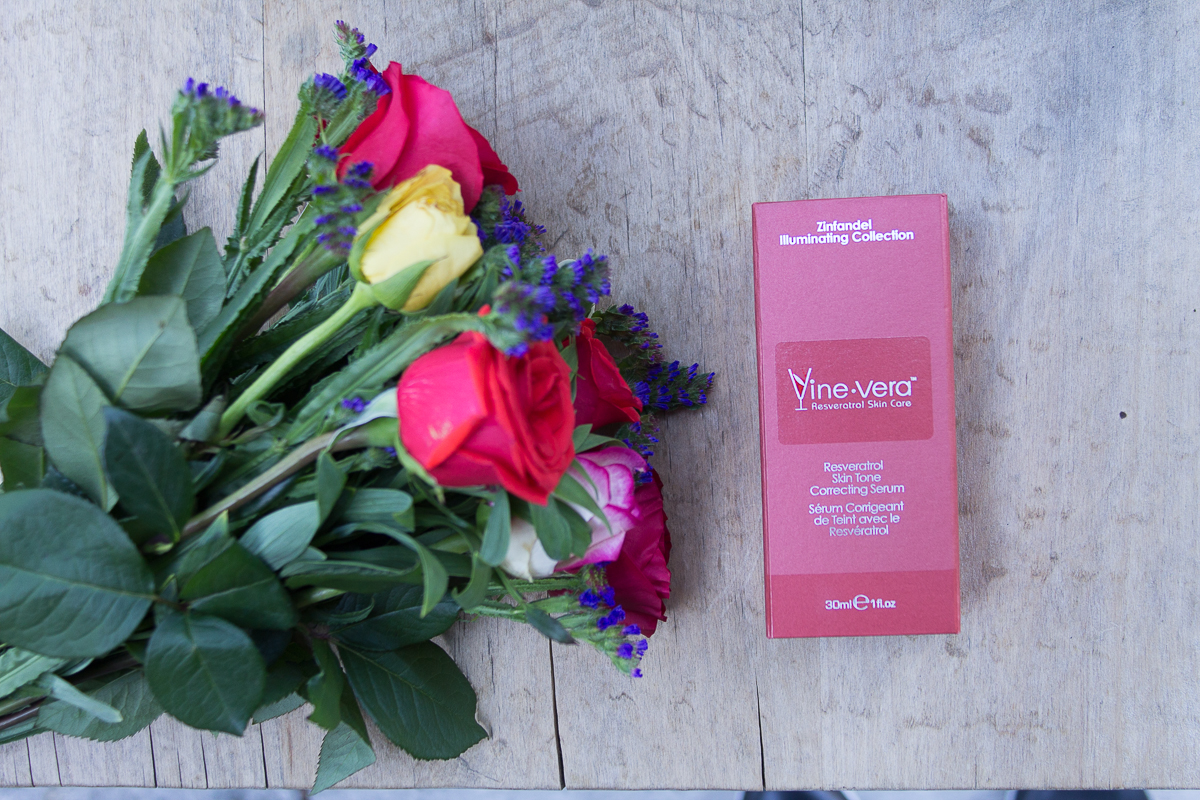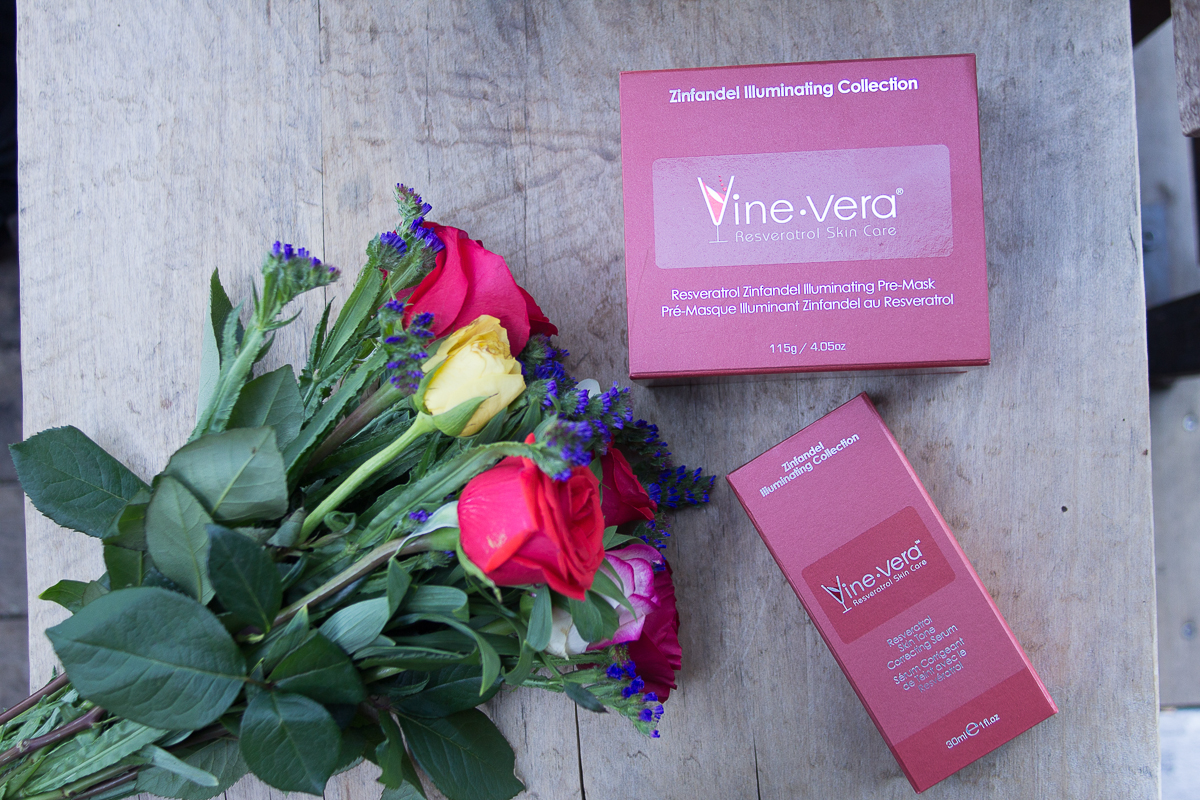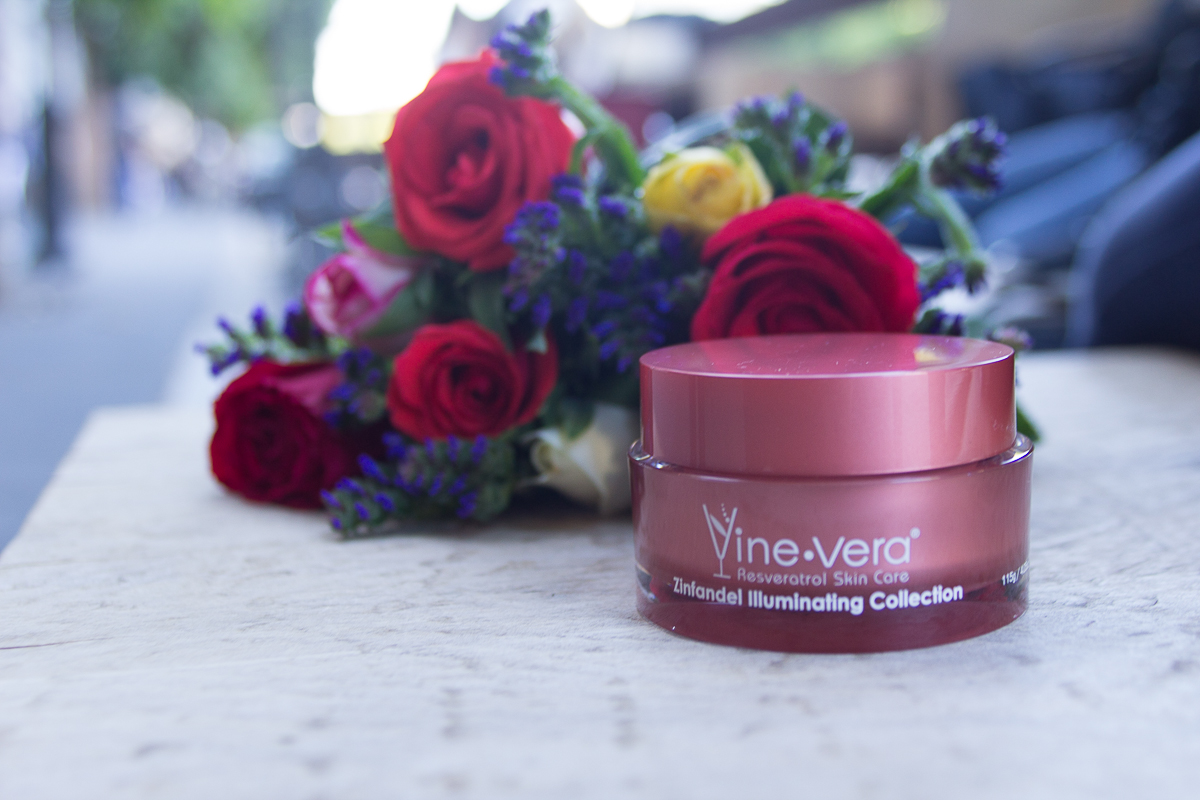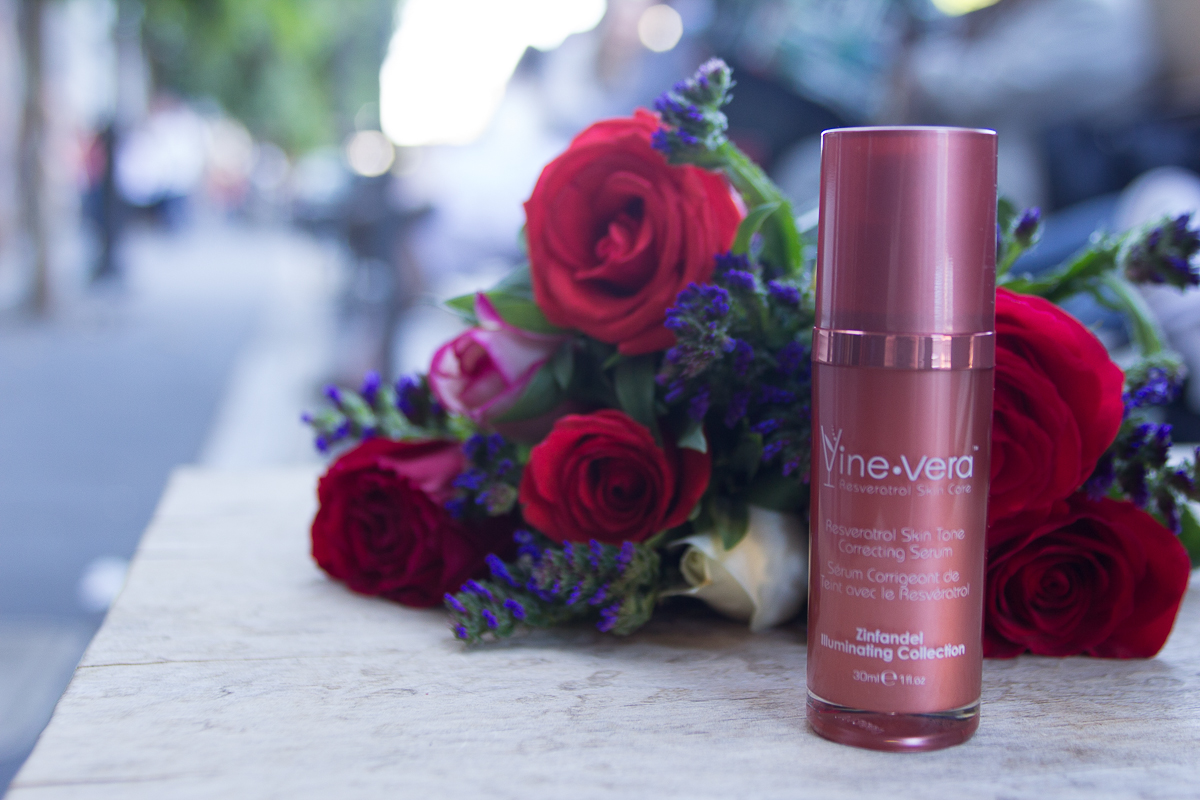 Good Afternoon Loves,
I am back with another collaboration with one of my  favorite skincare brands: Vine Vera. I have been using this product line for years and it has magically transformed my skin. This time, I tried out the Zinfandel line from Vine Vera and so far I love the results.
I have also posted a few skincare tutorials on my snapchat (@bruinlovex0) and I often mention Vine Vera Skincare products. Be sure to tune in on my snapchat for future ones.
Anyway, now onto the review of this awesome skincare line.  The Zinfandel line from Vine Vera is especially amazing.  To be frank, I am in love with the packaging. It is so sophisticated and is a beautiful burgundy color. Its perfect for those instagram shots, but read on about why I adore this line.
I have been using the Reservatol Zinfandel Skin Tone Correcting Serum.  I usually apply this every night and morning.  You only need to use a small amount but this product really makes a difference in your skin's appearance.  This product is great for reducing the appearance of annoying age spots, sun damage, and uneven skin tone.  It is made with the best ingredients that include vitamin C, vitamin A, orange peel extract, and reservatol to give your skin the youthful glow you crave for.
I have also tried out the Resveratrol Zinfandel Radiance Cream  . I usually apply this as my morning regimen before I head out. I wear this cream under my foundation and it is smooth / light. It also has SPF 30 to protect you from the harsh sun. The goal of this cream is to reduce aging of the skin and help with uneven skin tone.  This cream is made from vitamin E, green tea, and resveratrol which are all products that will nourish the skin.
The Resveratrol Zinfandel Illuminating Pre-Mask is also a gem of a product. This product preps the skin for the Zinfandel Illuminating Petal Peel System and it is also a great exfoliator. I usually exfoliate my skin twice a week to get rid of dead skin.  This product is made from Ostrea Shell Extract which helps combat discoloration and skin damage.
I am still using the Zinfandel Illuminating Petal Peel System and so far I'm happy with the results. It is made from rose and resveratrol which are two key ingredients that are known for their antioxidant properties. This mask makes your skin clear, smooth, and glowing.  These masks can be used once a week (or more depending on your needs) and you will be pleasantly surprised with brightened , healthy skin.
Thank you for reading and baring with me on that long review! I hope this helps answer any doubts you have about Vine Vera and be sure to check their skincare line here.  Also, feel free to send me messages if you have any other questions. I'd be happy to provide my honest feedback with pictures, tutorials, and videos! I know this skin care line is a splurge but our skin is an investment and I believe it is completely worth it.
I partnered with Vine Vera on this post. All opinions are 100 percent my own. Thank you for supporting brands that make Saffron on Rose possible. 
XOXO,
Alisha