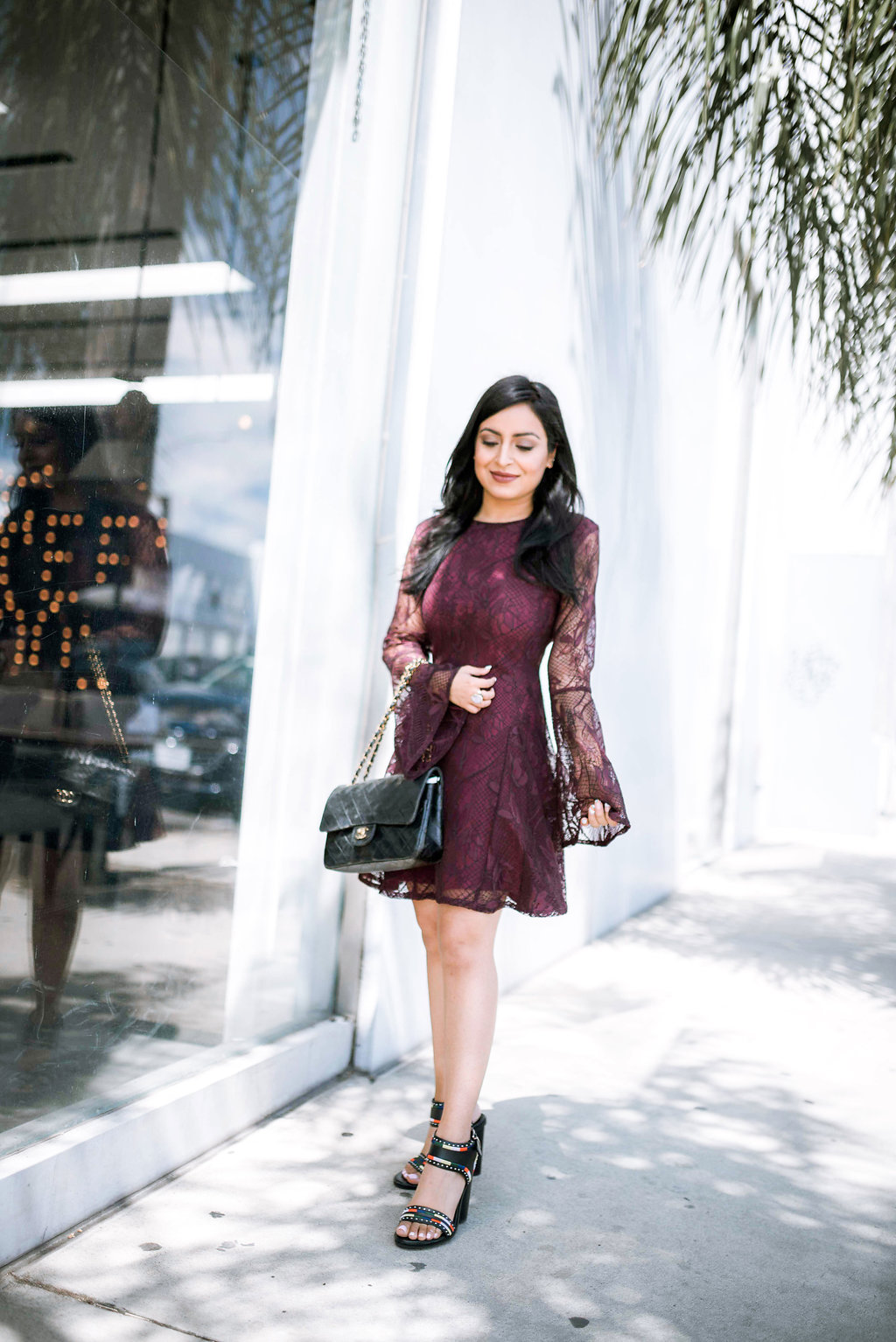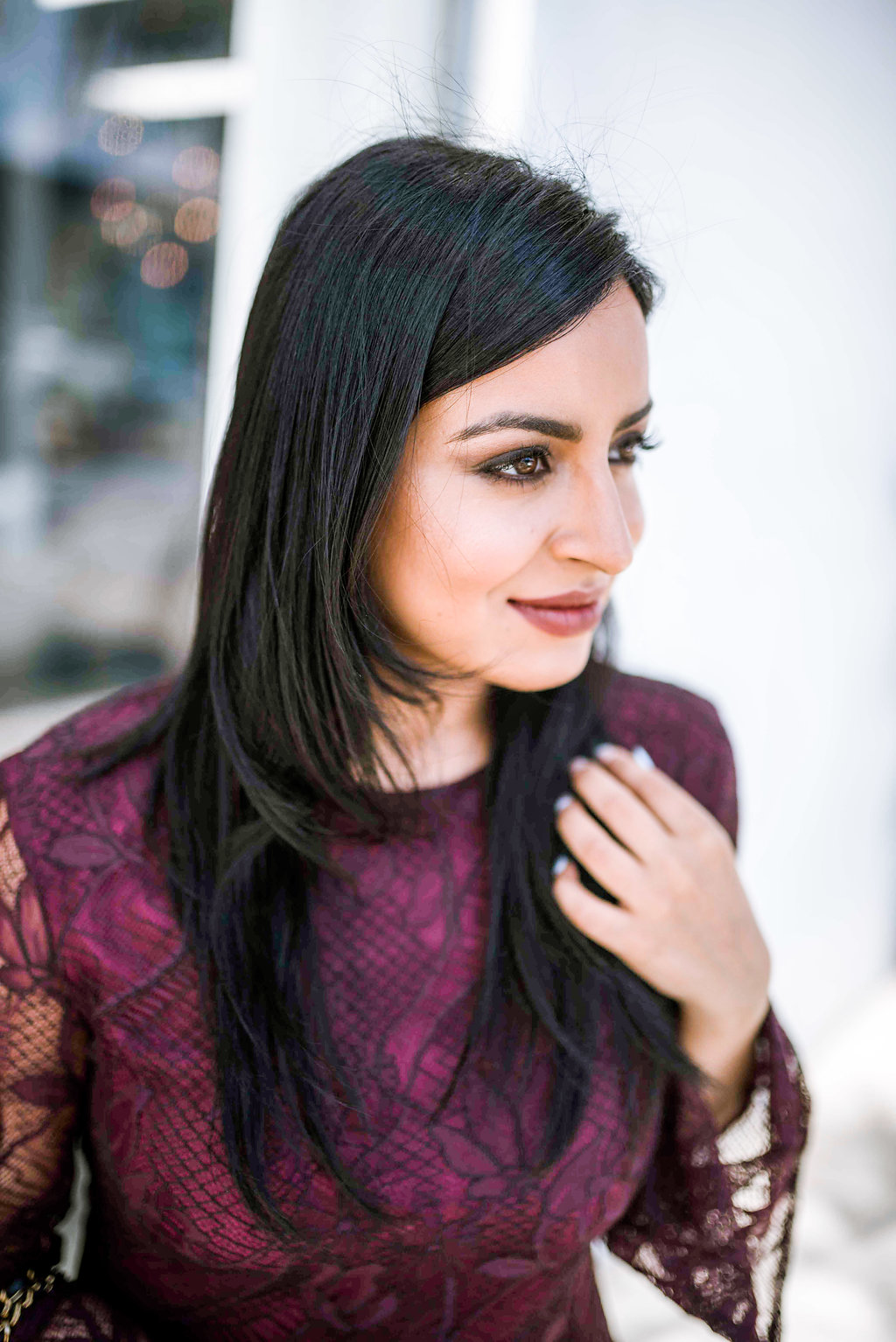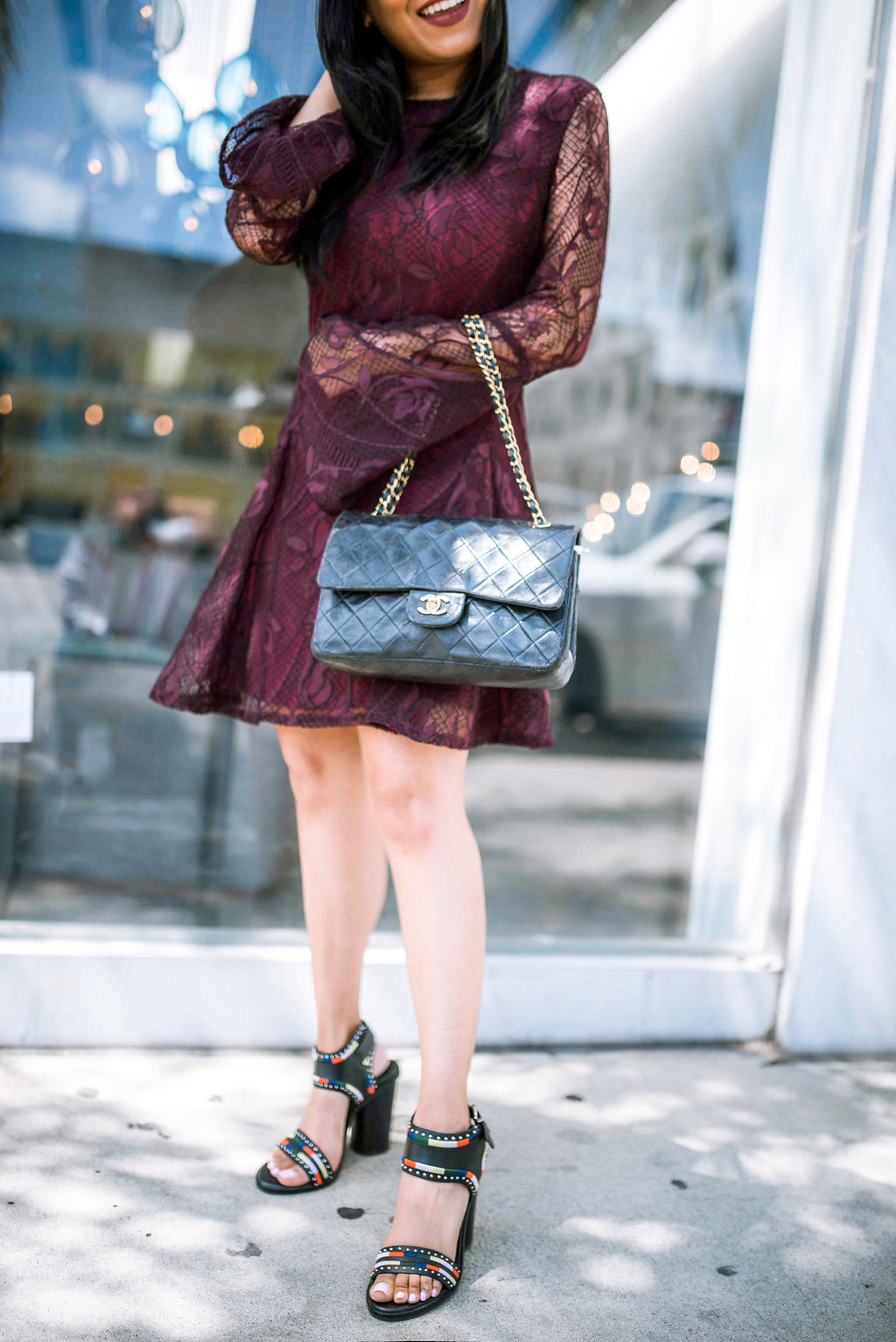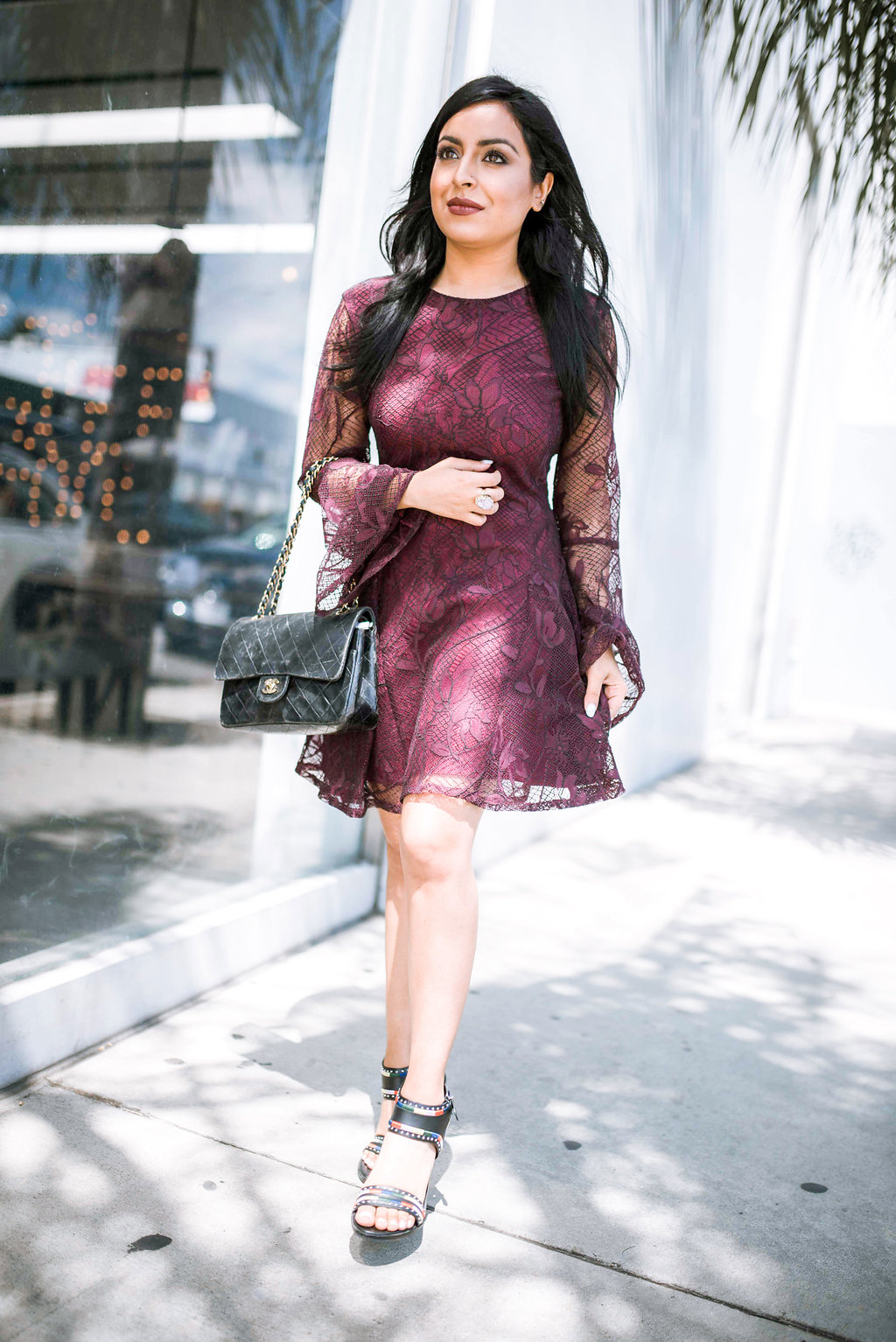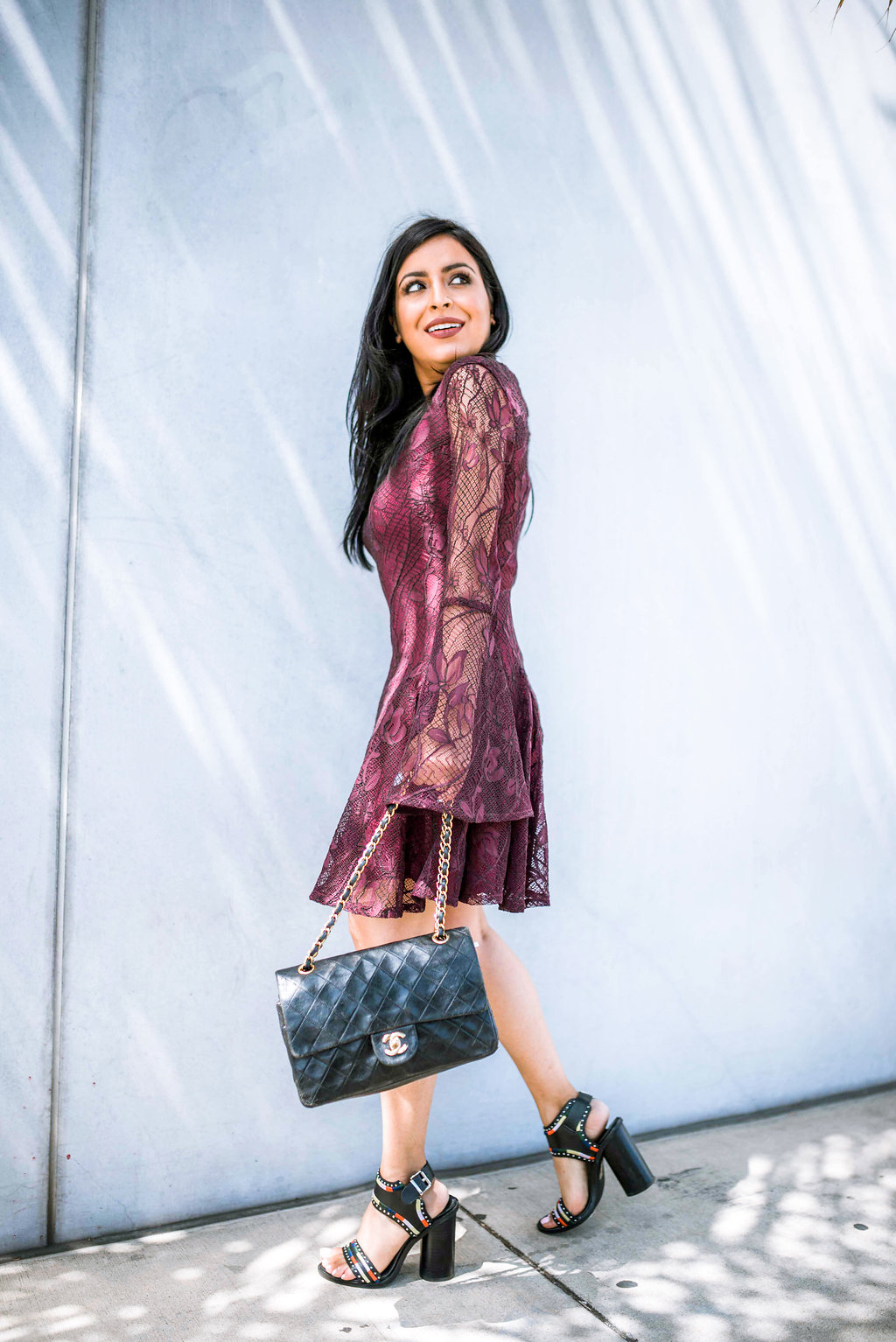 Hey Loves!
Hope your week has been wonderful and productive so far.
As per usual, when you all request something, it becomes a top priority for me to deliver it to you.
When I posted this picture of me in this gorgeous maroon Elliatt dress, you were all loving it and messaging me on where to find this gem.
PS. I think you may have also noticed I went back to the DARRKKKK SIDEEE! Highlights do not suit me, so I am happy to have my dark hair back ;).
Now onto the dress –
I have linked similar pieces here, here, and here.
At first glance you may think that this dress is too "modest" but I find it so classy, and truly sexy! The key is to wear any look with the ultimate confidence.
I  absolutely adore the lace detail on this dress and it literally has my name all over it.
I also went for a vampy and sultry type of makeup look for this dress.
I am wearing a dark lip color from Charlotte Tilbury and you can shop it here.
I know this lip color is not my usual coral but trust me, its sophisticated and pops so well with this look. I think you can definitely pull it off and you can have so much fun with it!
I strolled down Melrose Avenue (in West Hollywood) with this look, but you can totally rock it for a night time event or party.
I had to pair this dress with my classic Chanel bag and beautiful Sol Sana Shoes.
I have been rocking these shoes so much lately! Its hard for me to believe how comfortable they are but still so chic. I am not lying when I say so many people stop me and compliment me on these shoes. They are a favorite in my closet right now. You can shop them here or check out similar styles, here, and here.
I hope you enjoyed this short but sweet blog post. I am now going to pack for my trip to North Carolina. (Hehe, the flight is in a few hours!) I am just going for a couple days to visit some family.
I also miss talking to you guys on the blog, but know that I have a lot in store for you for the future.
Saffron on Rose will be having bigger and better things :). I promise we are evolving.
Please do keep in touch with me through instagram, twitter, and facebook to see what I am up to!
Love you all and please comment below letting me know what type of content you wanna see on the blog next!
XOXO,
Alisha