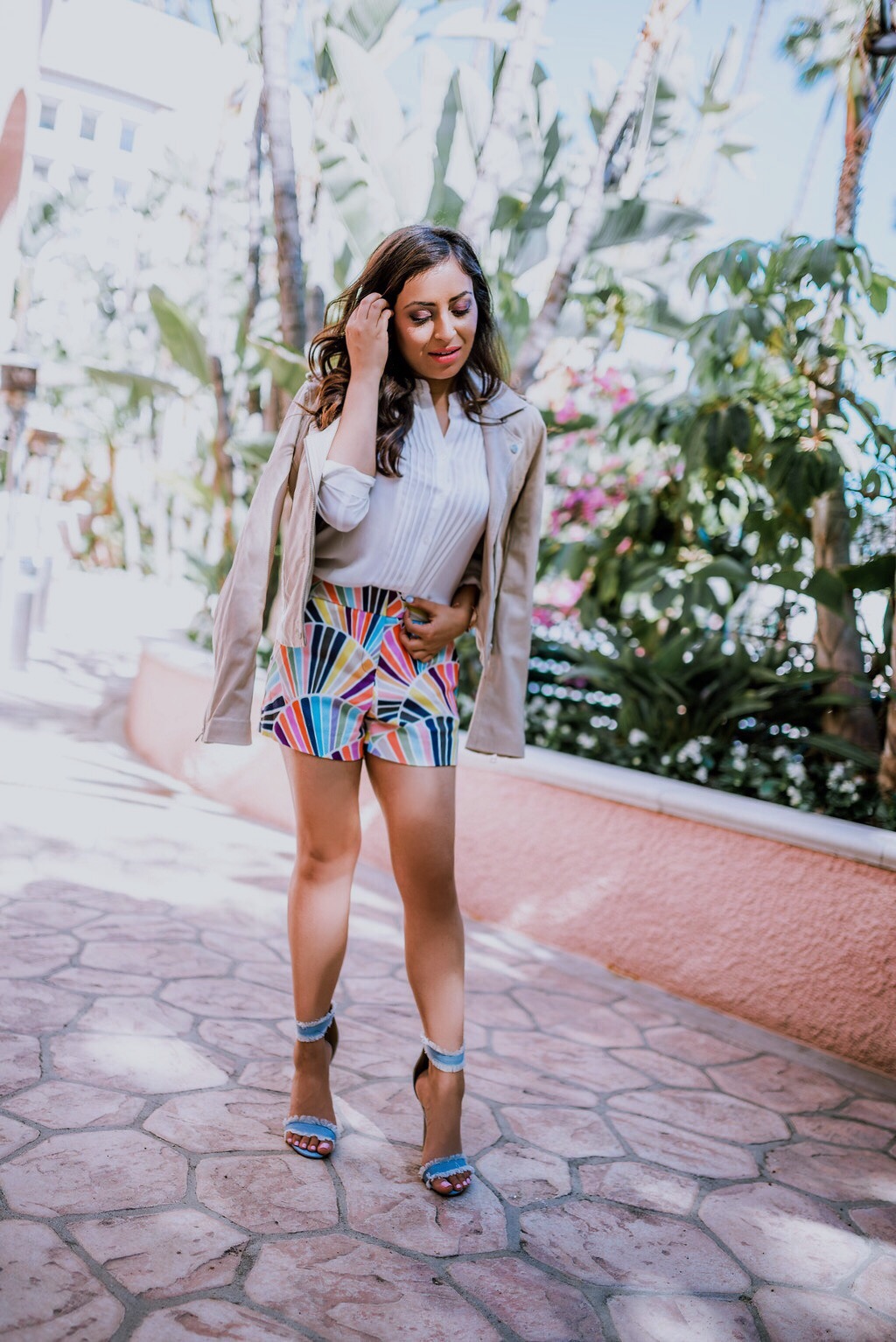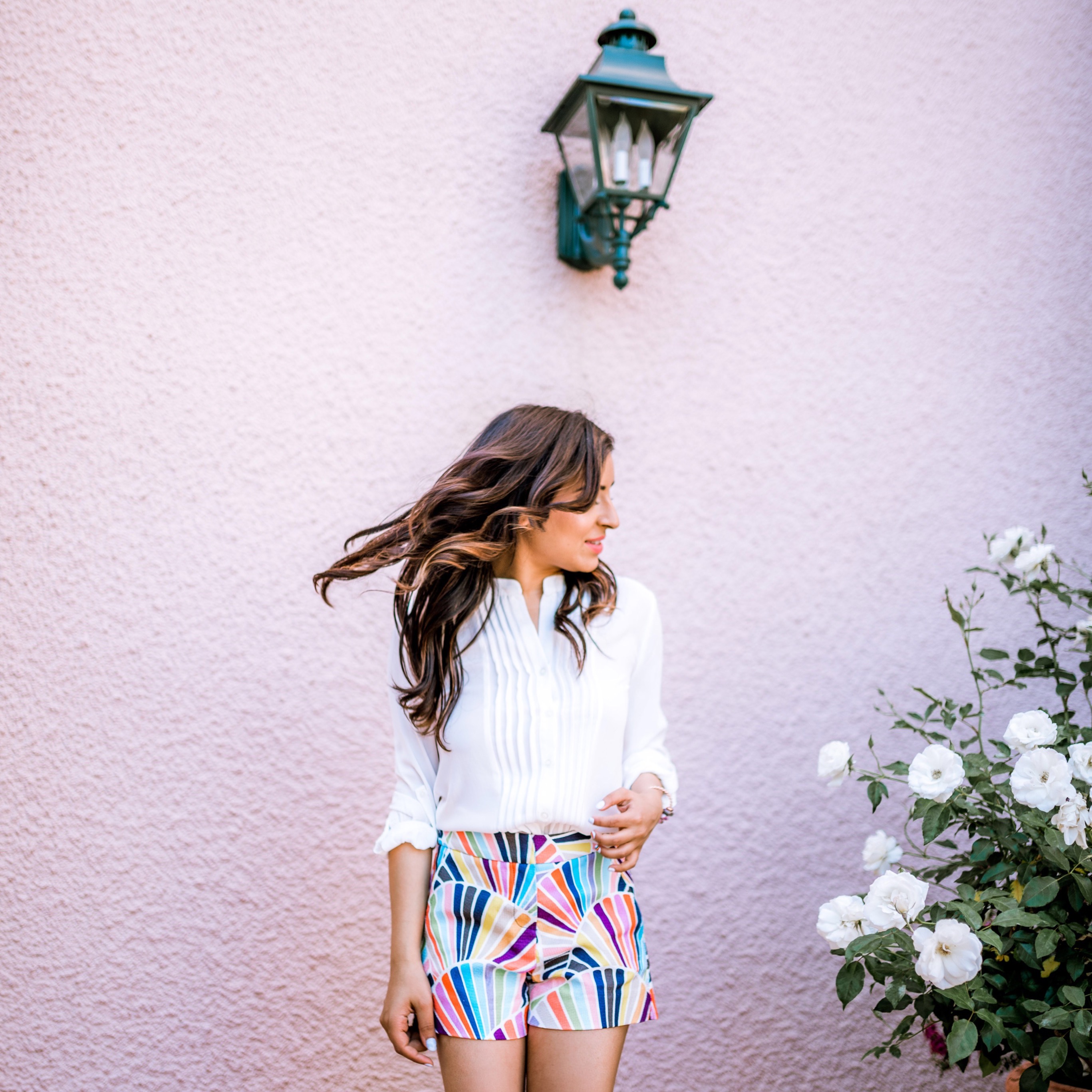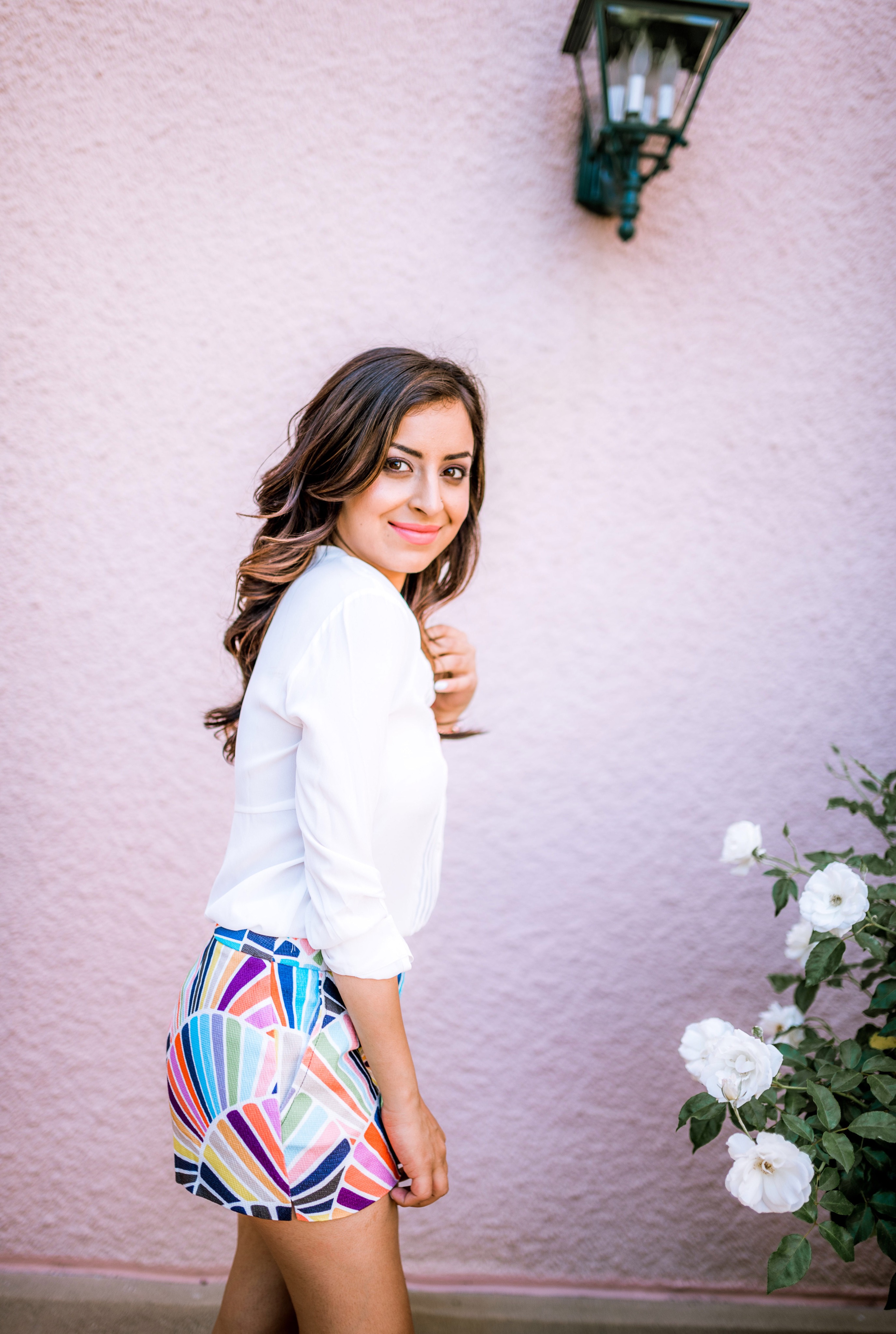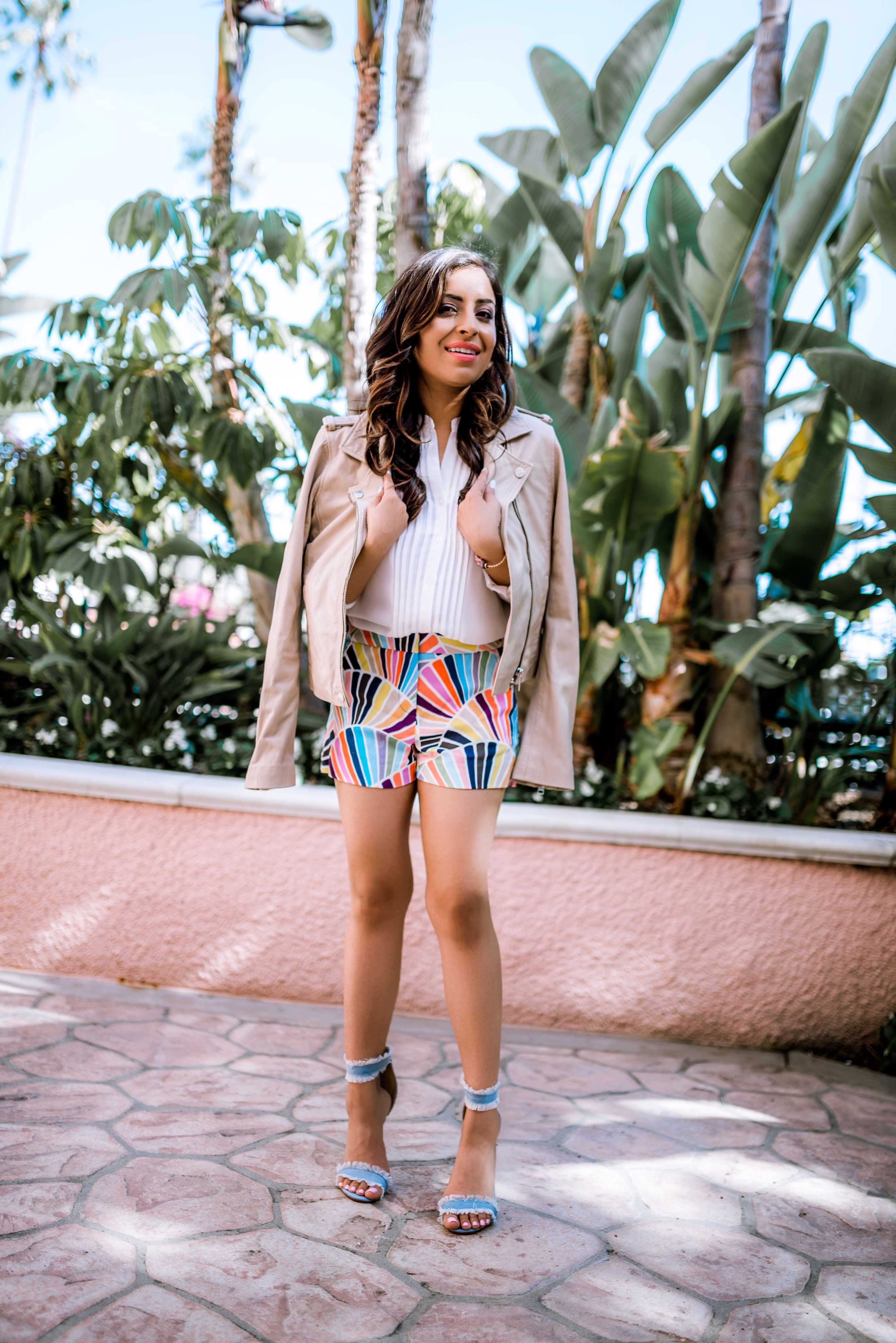 Hey Babes!
With summer around the corner, I just cannot resist having some fun with my wardrobe. I try to keep it pretty simple on a day to day basis and stay in my comfort zone but sometimes it is just so refreshing to try something NEW!
The best part is that I can dream of a tropical paradise when I wear something as cute as this look.
So many of you commented on my instagram photo and messaged me asking where I bought these shorts / how much you loved them! So I had to reply to your requests and disclose my little secret.
These adorable shorts are from Trina Turk and you can shop them here. 
I also found other some super cute ones here, here, and HERE. PS. Don't be surprised if you keep receiving compliments too! They are just too chic and unique to go unnoticed ;).
Also, I wanted to take a minute to link some more affordable short options here, here, and here, in case you are on a budget! (as low as 12 bucks!)
Lets discuss the blouse now….
I am wearing this super flattering and gorgeous white blouse from Pleione Clothing. This brand is affordable but still looks and feels luxurious. You can shop some similar blouses here, here, and HERE!  PS. I also adore the name of this brand because it reminds me of peony flowers, haha.
The shoes I am wearing in this look are by Boohoo. They were also a huge hit on my instagram, and I am super obsessed with their cute design. Yes, they are a high heel but you can totally rock them ;). You can buy similar shoes here.
Alright babes, one last thing….
I draped my Sanctuary Clothing  moto jacket on the blouse to add sophistication and dimension to this look. This jacket is so comfortable and is a must have for chilly evenings. I can easily see this becoming a staple wardrobe piece for me with its slim fit and perfect cut.
You can shop it here.
A more budget friendly option can be found here. (under 30 bucks!)
Thank you so much for reading and I sincerely hope you found this post helpful. Be sure to shop this look before it sells out.
PS….Since I was mentioning a tropical vacay in this post , its time to tell you that I will be going on one in June. Can you guess where? Let me know in the comments below! xx
XOXO,
Alisha