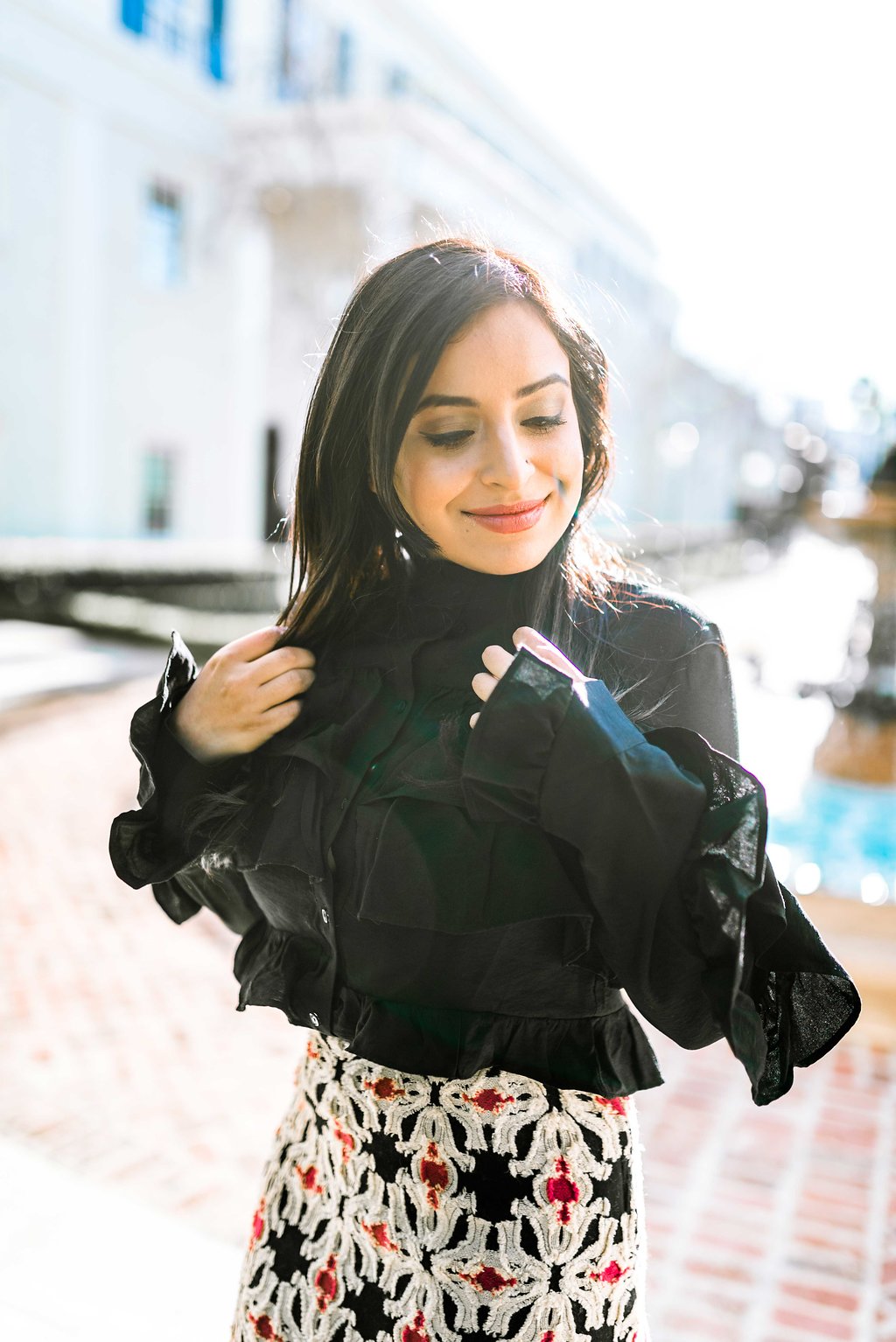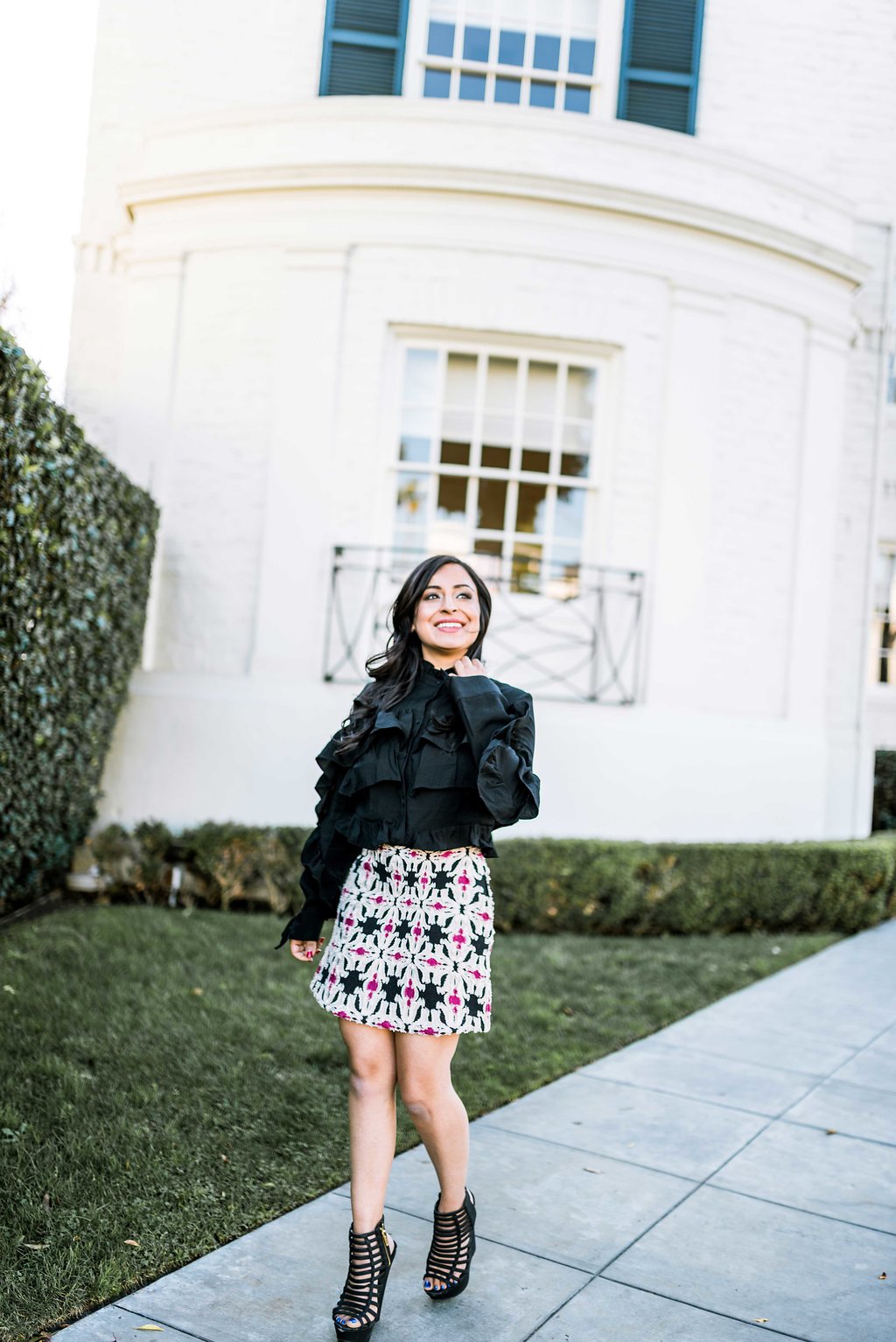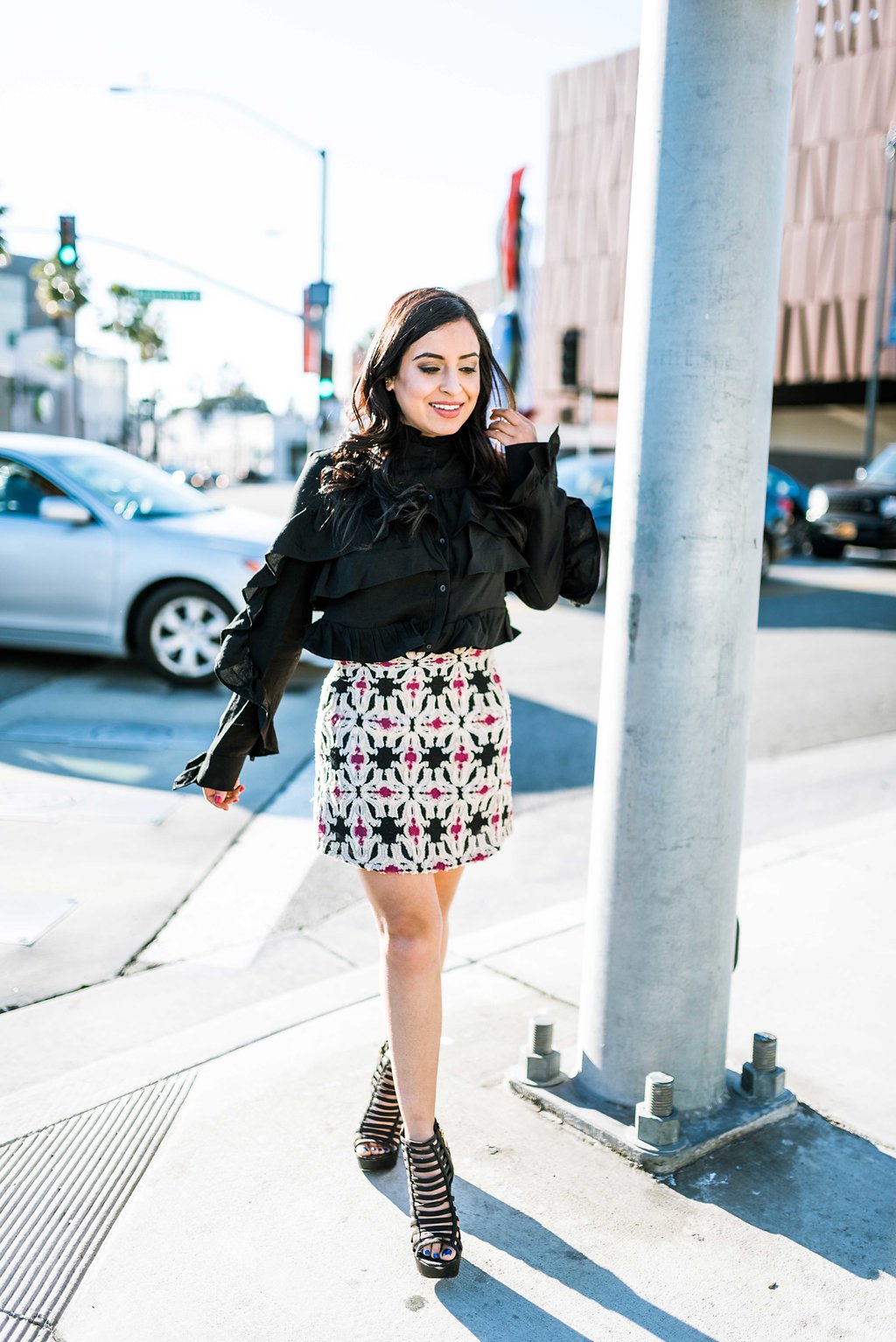 Hi Babes –
Happy Thursday!
Due to popular request, I decided to make this a blog post and cover all the details on this look :).
First of all, I shot this look in Beverly Hills. I really love how light and airy the images came out – so I hope you love them too!
Now onto the look –
I feel like this look is perfect for work event or meeting. It is quite sophisticated and classy.
I also want to discuss how I adore the ruffles trend. The ruffles trend is seriously so versatile and its amazing how it looks great on all different body types.
I paired this ruffled blouse with a fun mini skirt which are both surprisingly from H&M ;). I chose a mini skirt because this looks great on my frame. As I have mentioned before, I am on the petite side so I like to go with something that will elongate my body.
For the taller girls in the house, I recommend going with a midi or pleated skirt if you would like. Those are both hot trends right now!
I topped off this look with a pair of heels from Steve Madden. These shoes are seriously sexy but beware – they are not the easiest to walk in.
I hope you all enjoyed this post – and comment below letting me know if you would rock the ruffles trend?
Also, I am working on bringing you new and fresh content twice a week (Mondays and Thursdays) so please be sure  to tune in then. <3
Love,
Alisha