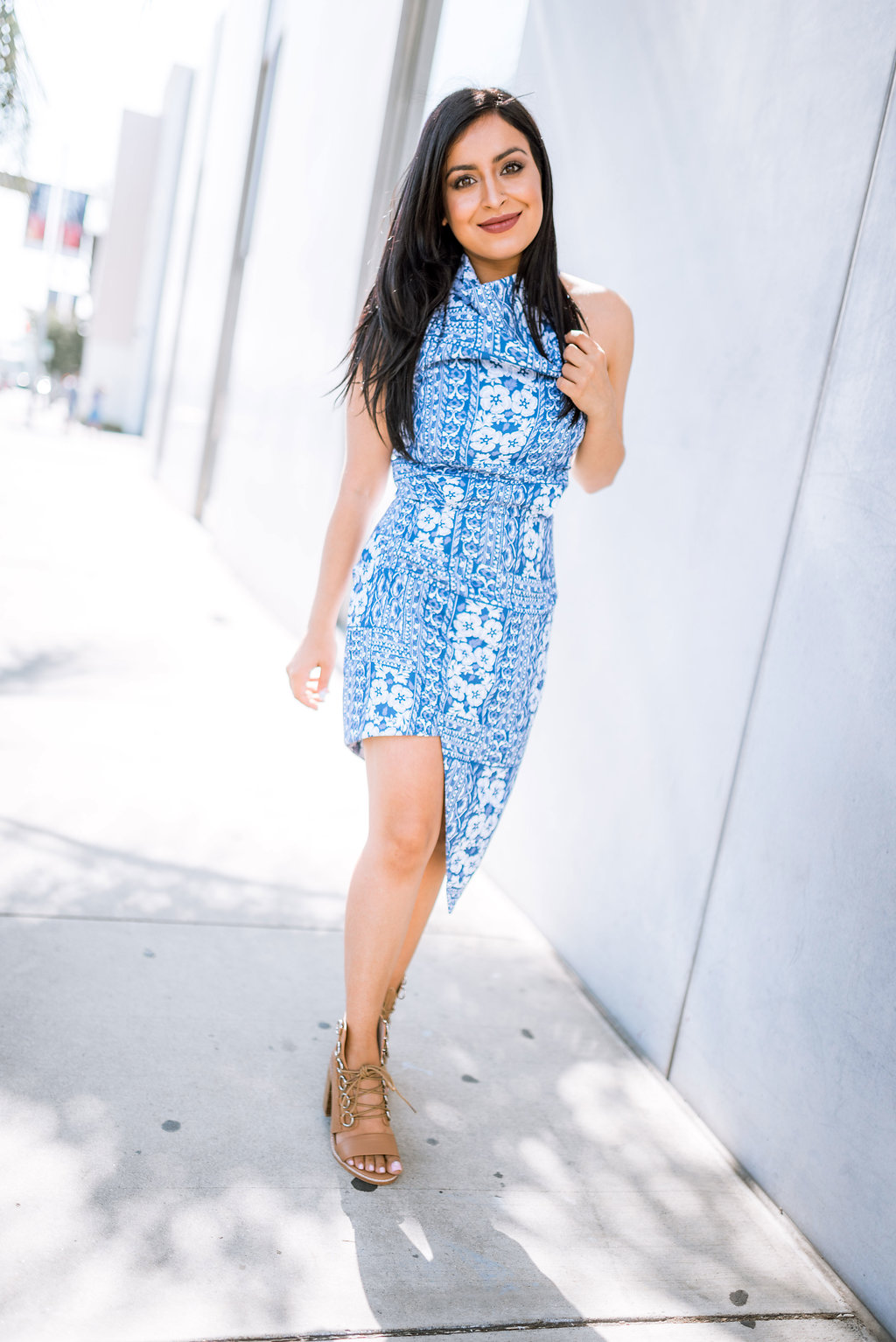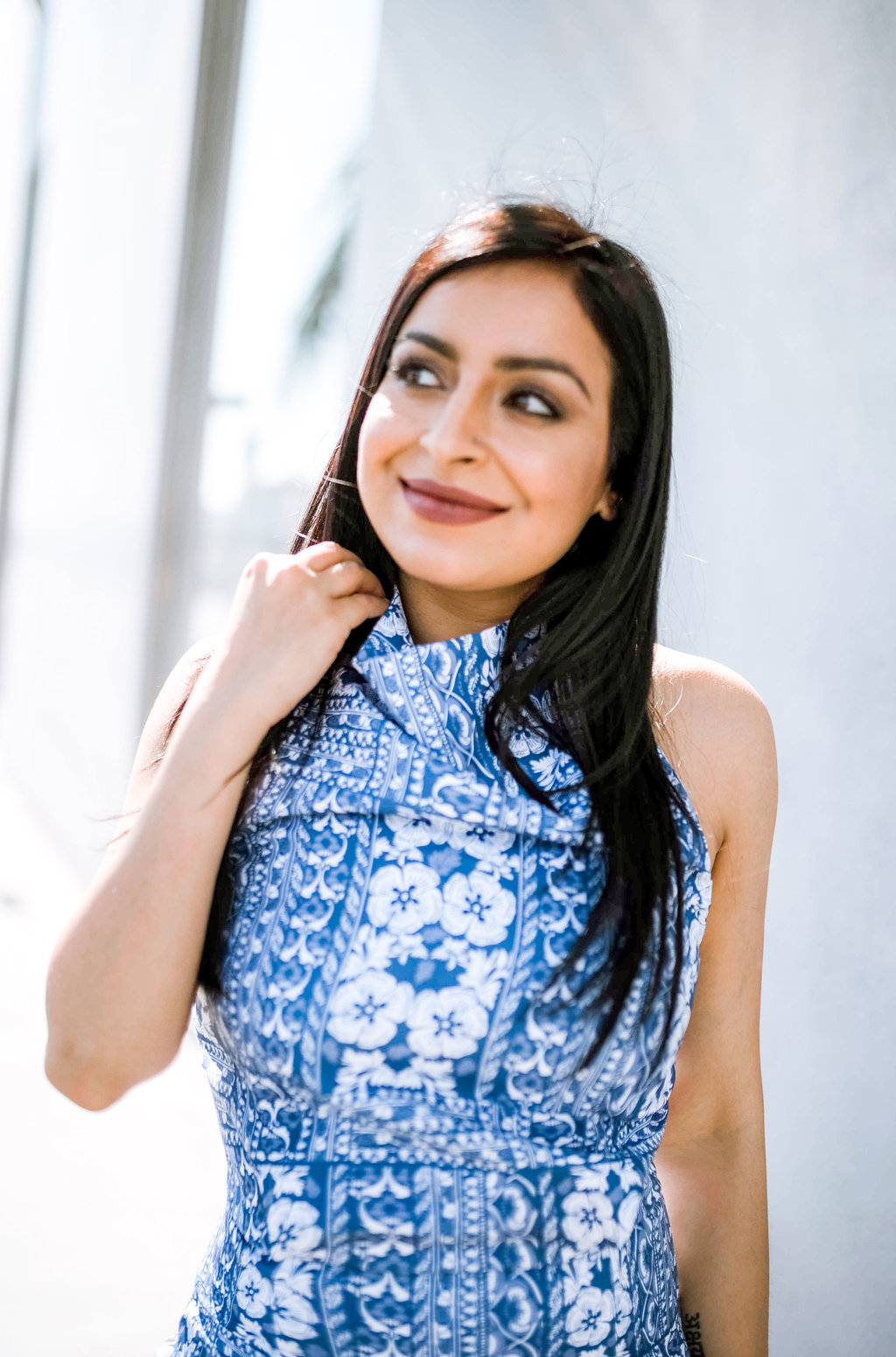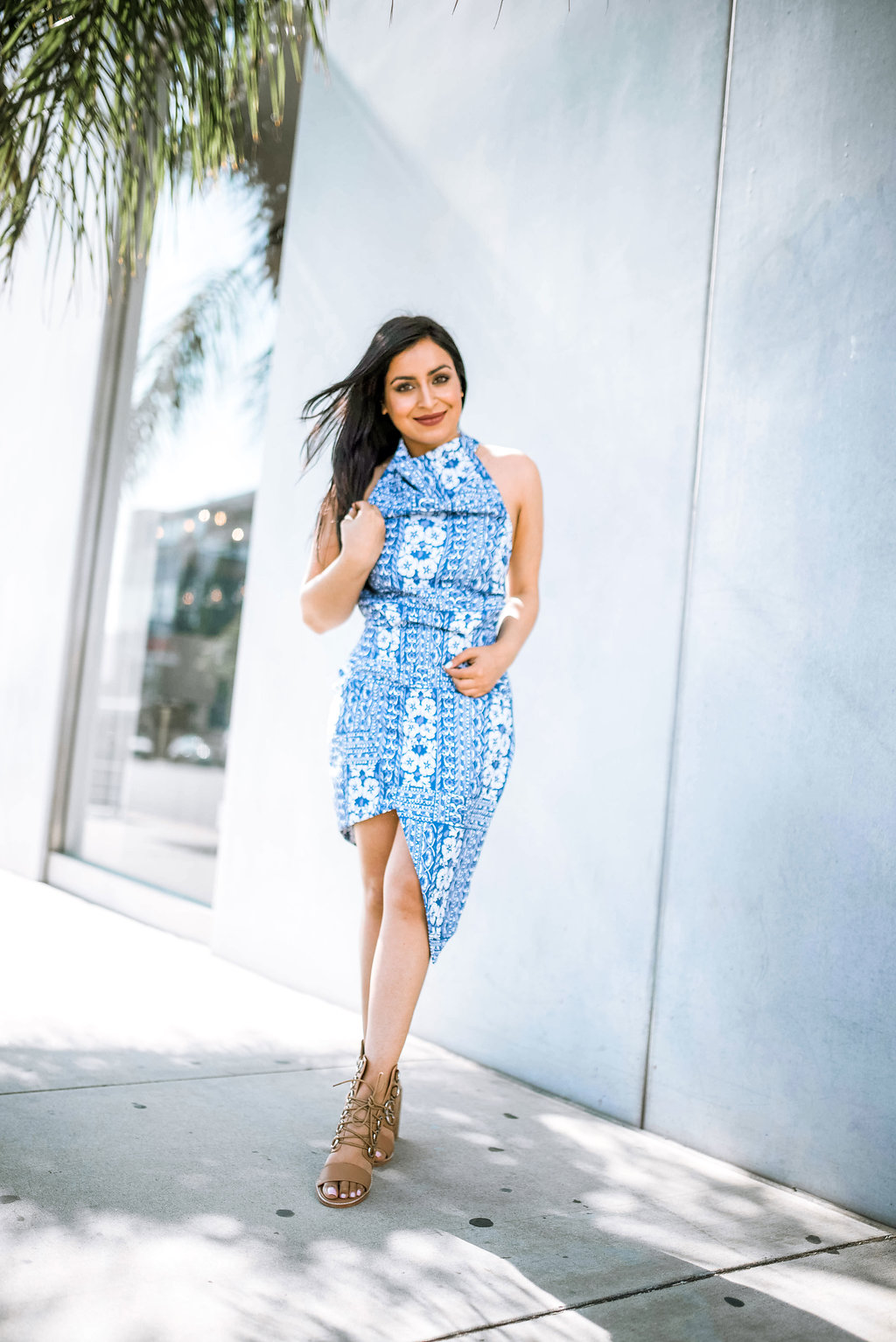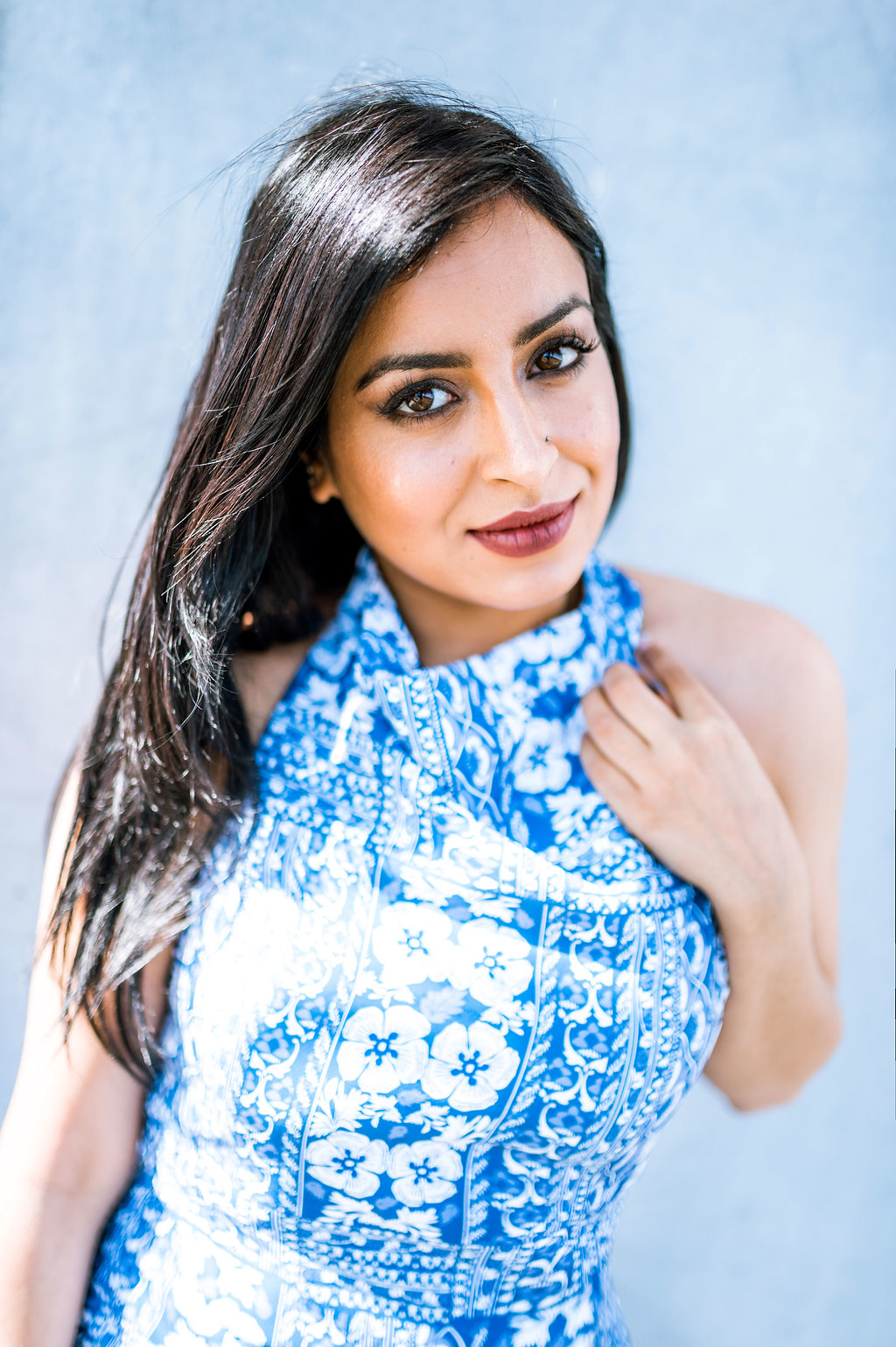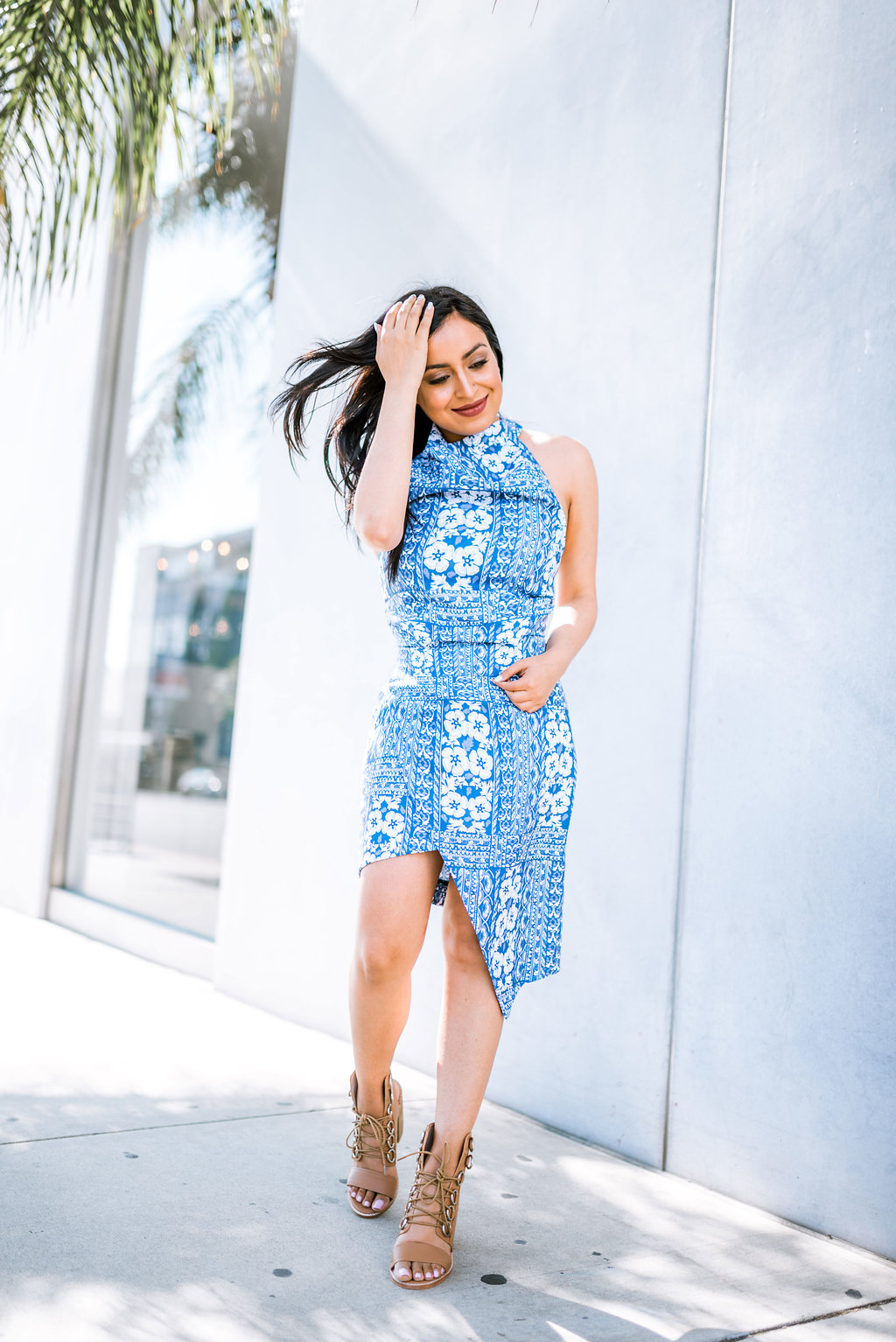 Hi Loves!
This past weekend I had the pleasure of visiting my family in North Carolina as you may have seen on snapchat. Its so refreshing to see your relatives after so long and celebrate a fun occasion with them! I am so thankful to be around such intelligent and loving people.
I shot this look before I left, (in LA) and I packed this dress with me on my trip. This mini halter dress is too adorable. I love the slit which adds some more jazz. This dress is by Elliatt (which is a brand I clearly adore) and you can find similar ones here, here, and here.
The shoes are from Solsana Shoes and provide just the right amount of heel. They also have a super cute lace up design. You can find similar ones here.
I love a dress that makes you feel confident and feel sophisticated at the same time. The fit on this dress is so flattering and seriously complements your curves.
Also, these bright colors never fail to put me in a great mood. You are what you wear , right? ;)
I adore this combo, and its easy to just throw on for days I am in a rush so expect it to be on repeat for quite awhile. I can wear it to casual meetings, events, and upcoming travels. Be sure to shop this look, I am sure it will become an ongoing favorite in your wardrobe as well.
How was your weekend? Do you see yourself rocking this look? Let me know in the comments below. I always value your feedback!
Be sure to follow me on instagram, tweet me, and check out my facebook for more updates :)
XOXO,
Alisha