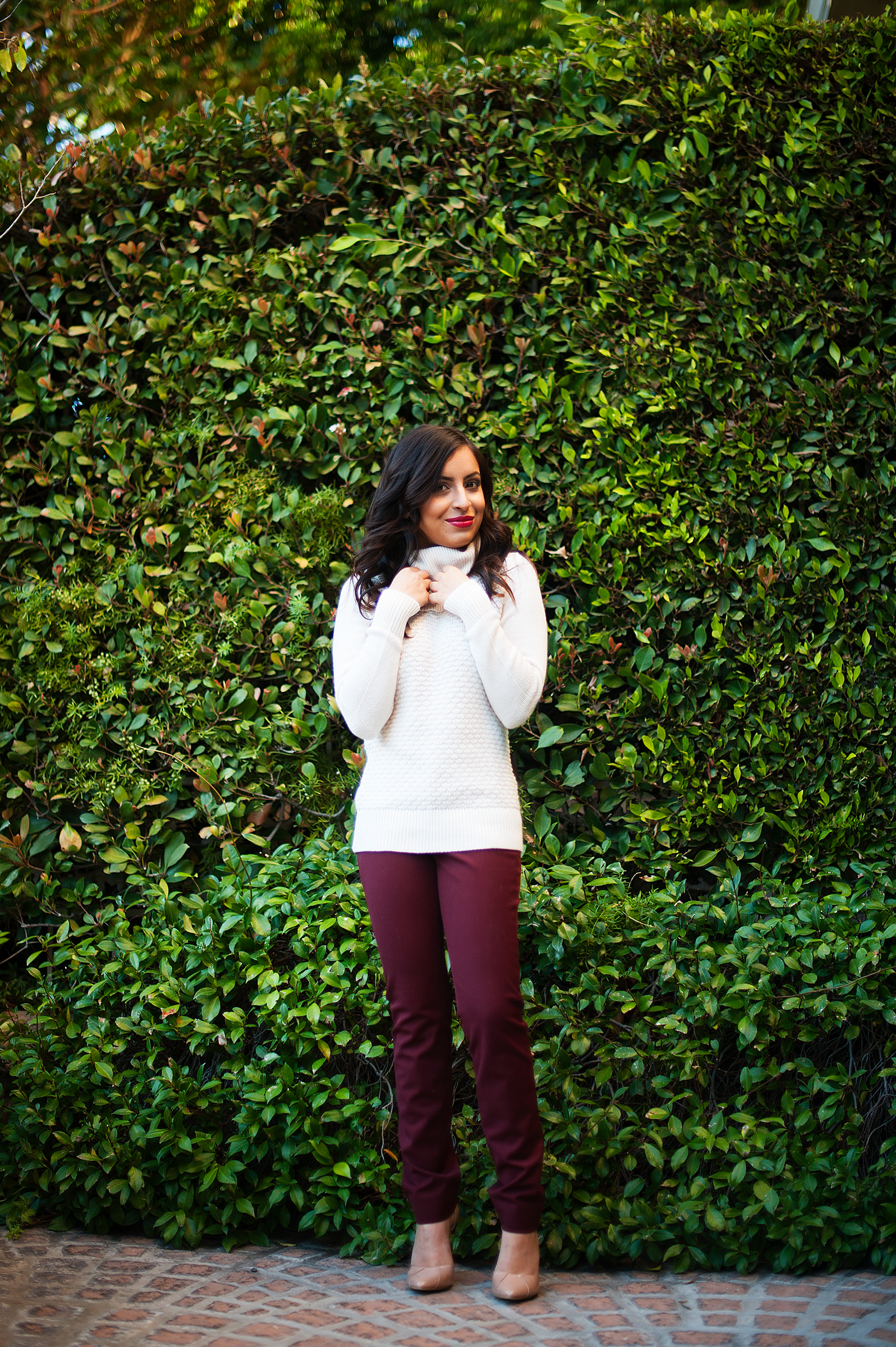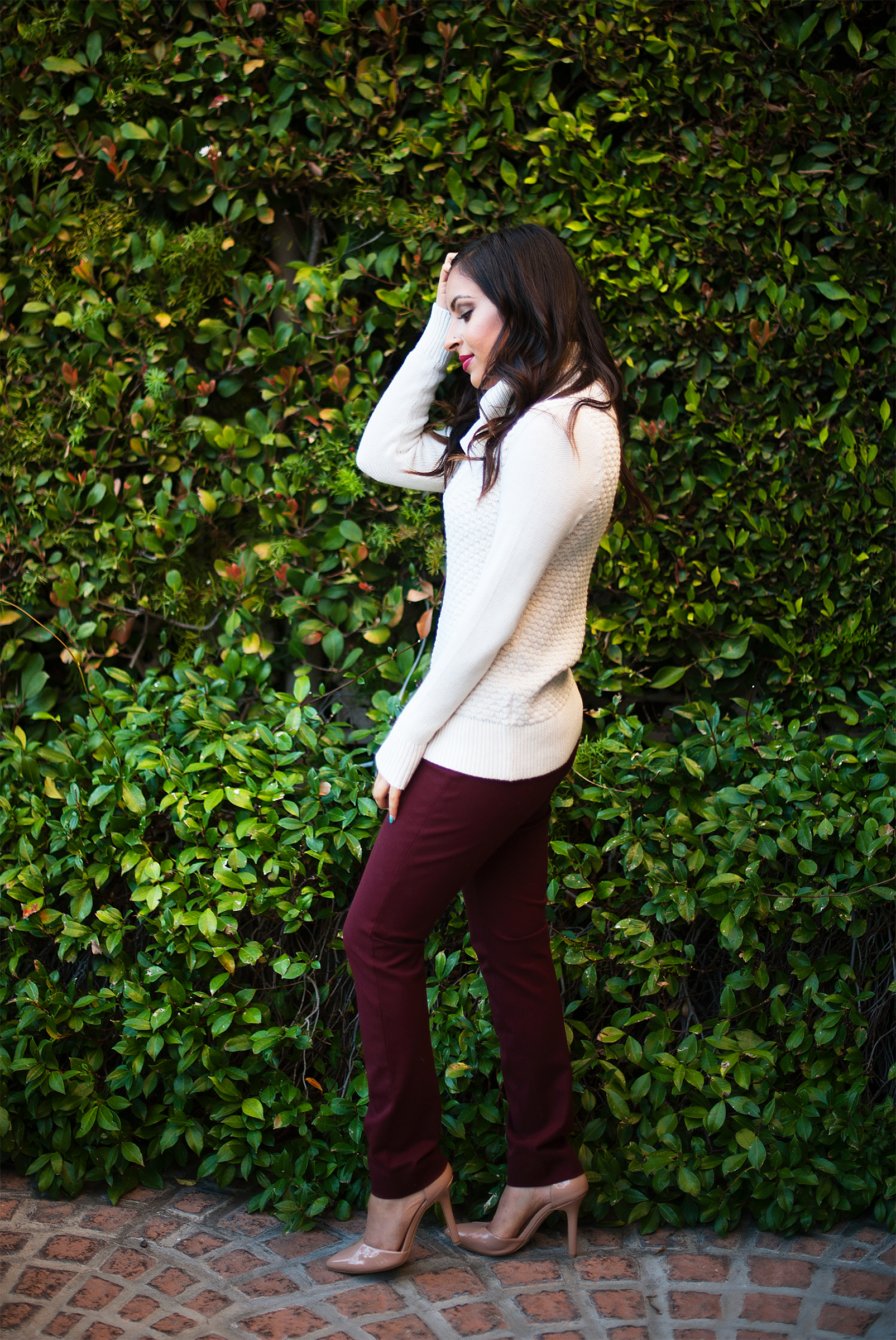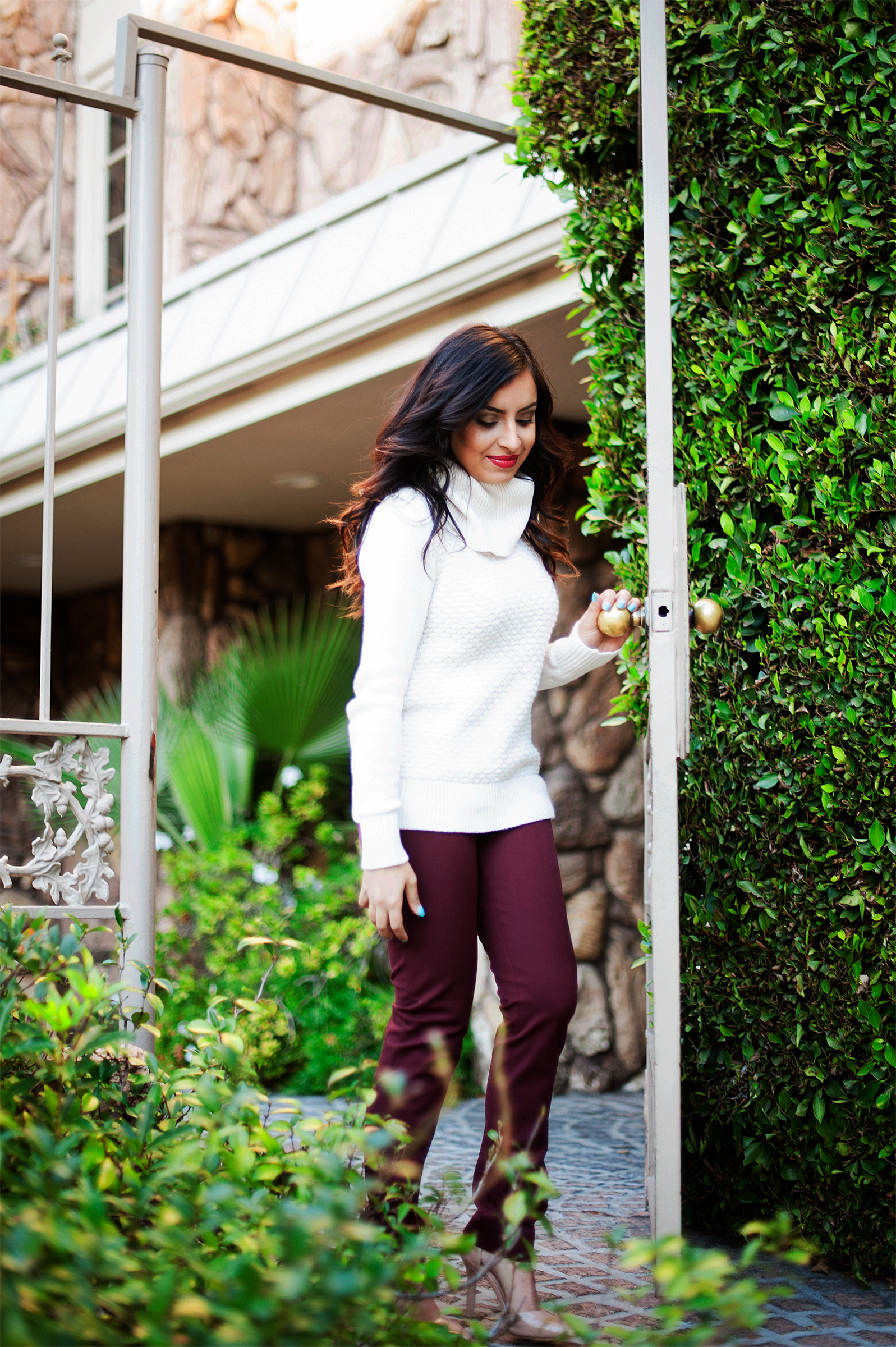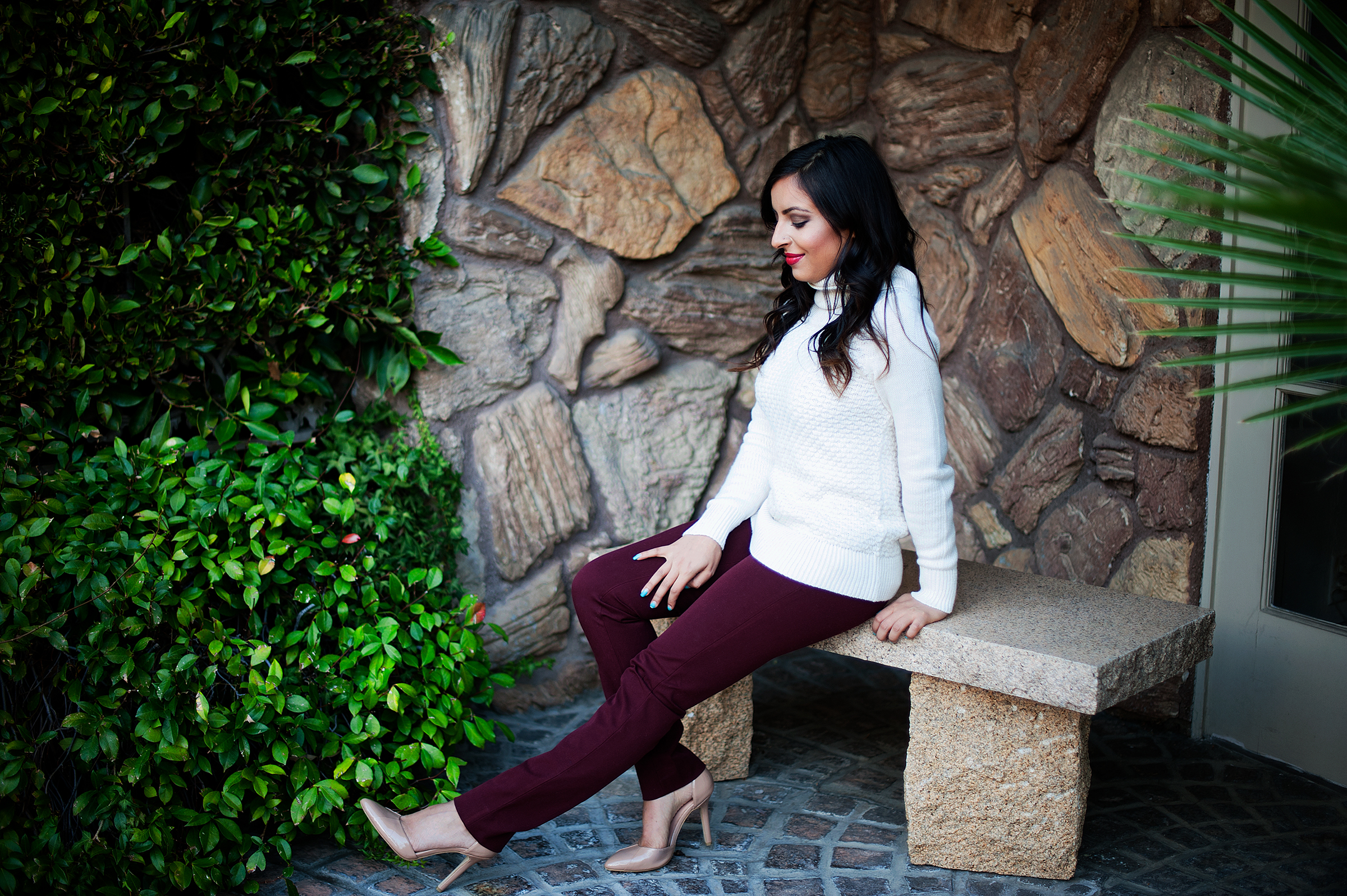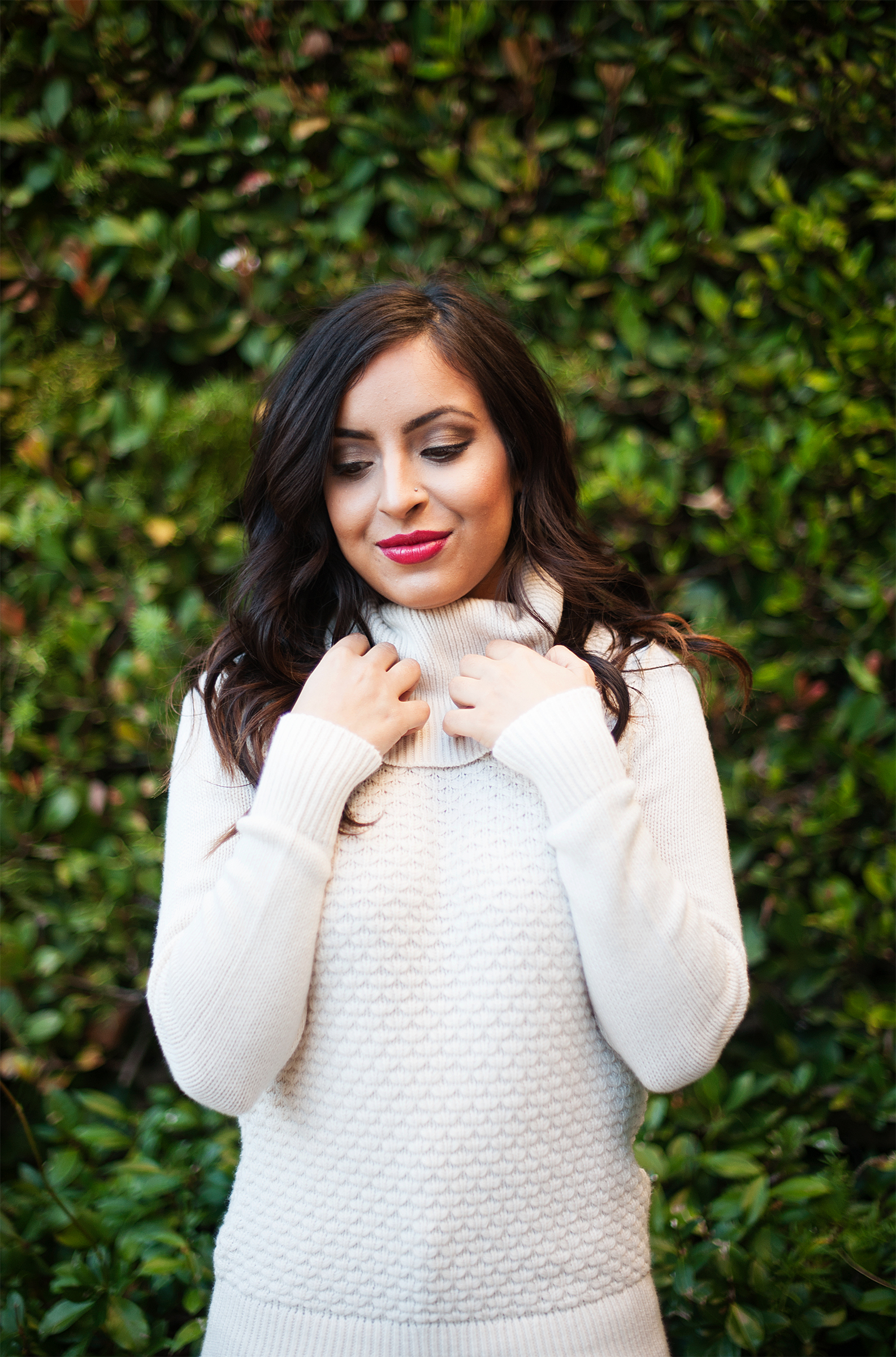 Hi Loves,
I have been feeling the slight chilly breeze in Los Angeles lately. When the evening strikes, you want to make sure you are layered up and cozy because it can get just a little cold. Here is a perfect look for the cold weather that lets you stay stylish but still cozy and comfortable.
I paired my favorite Banana Republic slacks  (STILL ON REPEAT) with this adorable cream colored sweater which is from Banana Republic as well. This was definitely an experimental piece because I do not usually wear sweaters. To my surprise, I liked the fit of the sweater and may give similar ones a go in the future.
I decided to also go with a bright red lip. This creates a bold statement for the entire look and definitely ups my confidence level when I am going out.
I then paired this look with a pair of blush heels from Sole Society. How can you resist these chic shoes that greatly complement the rest of the look?
I hope you all loved this look and would be happy to hear from you in the comments below!
Thanks for reading and have a wonderful day.
XOXO,
Alisha