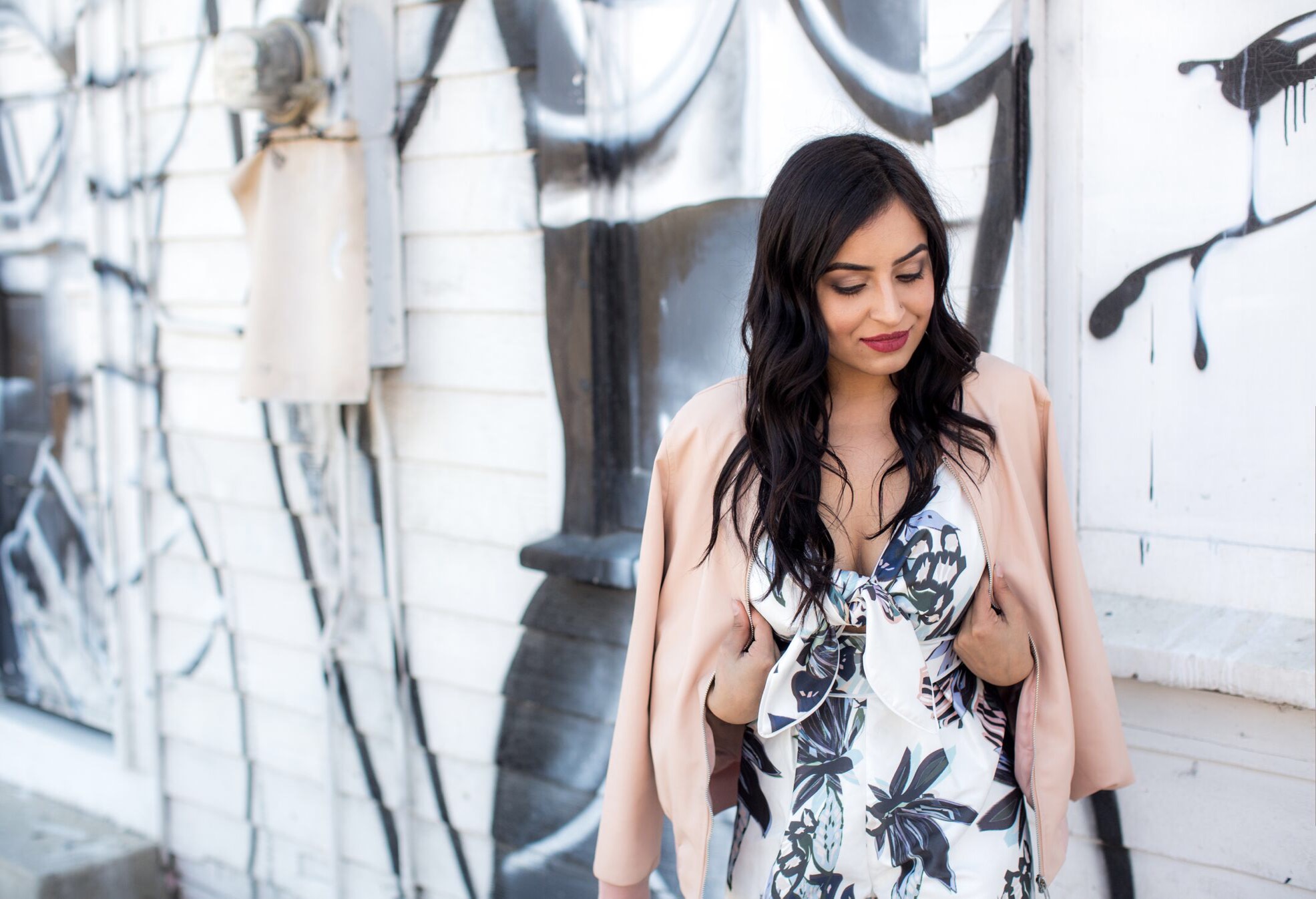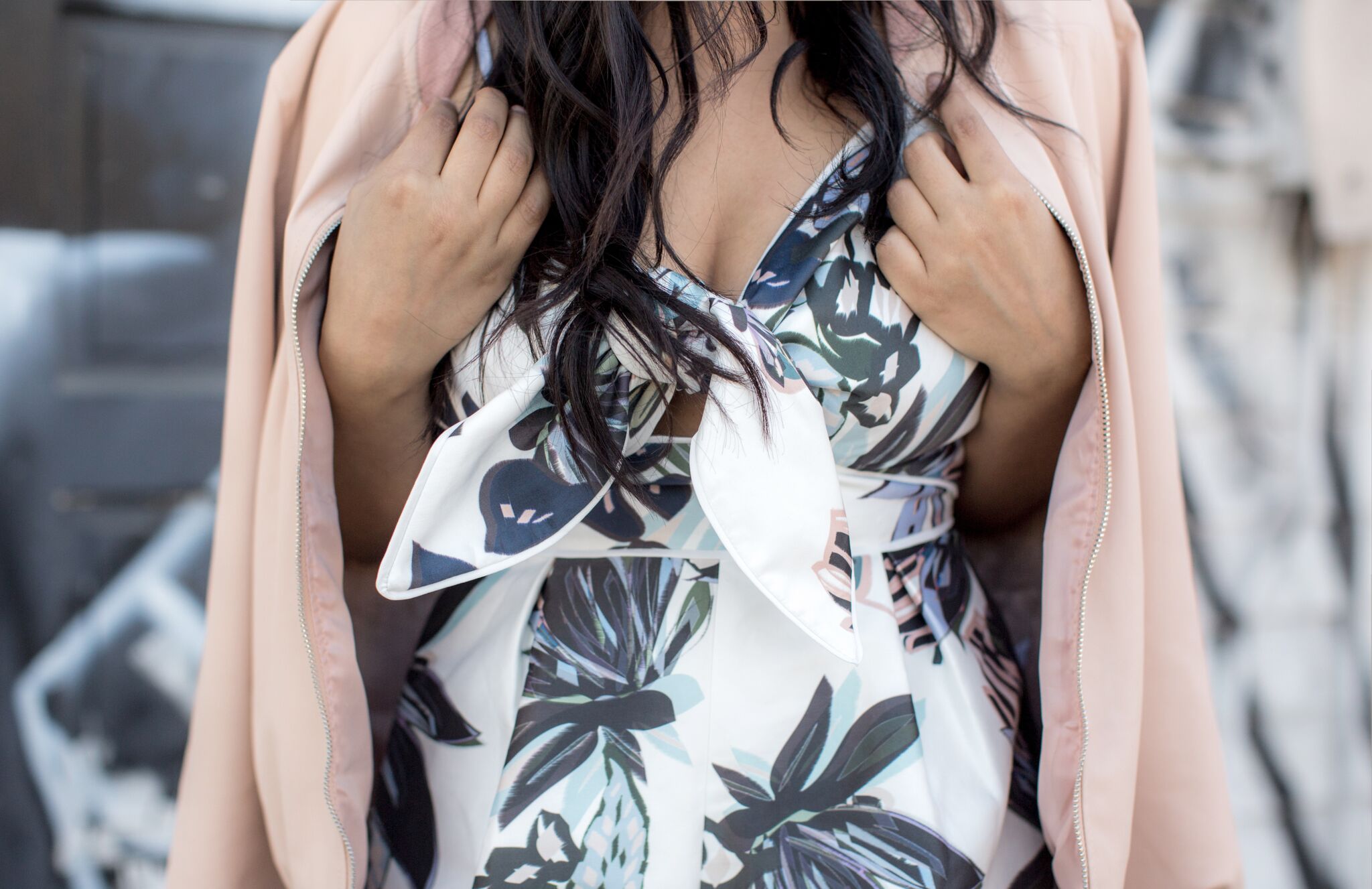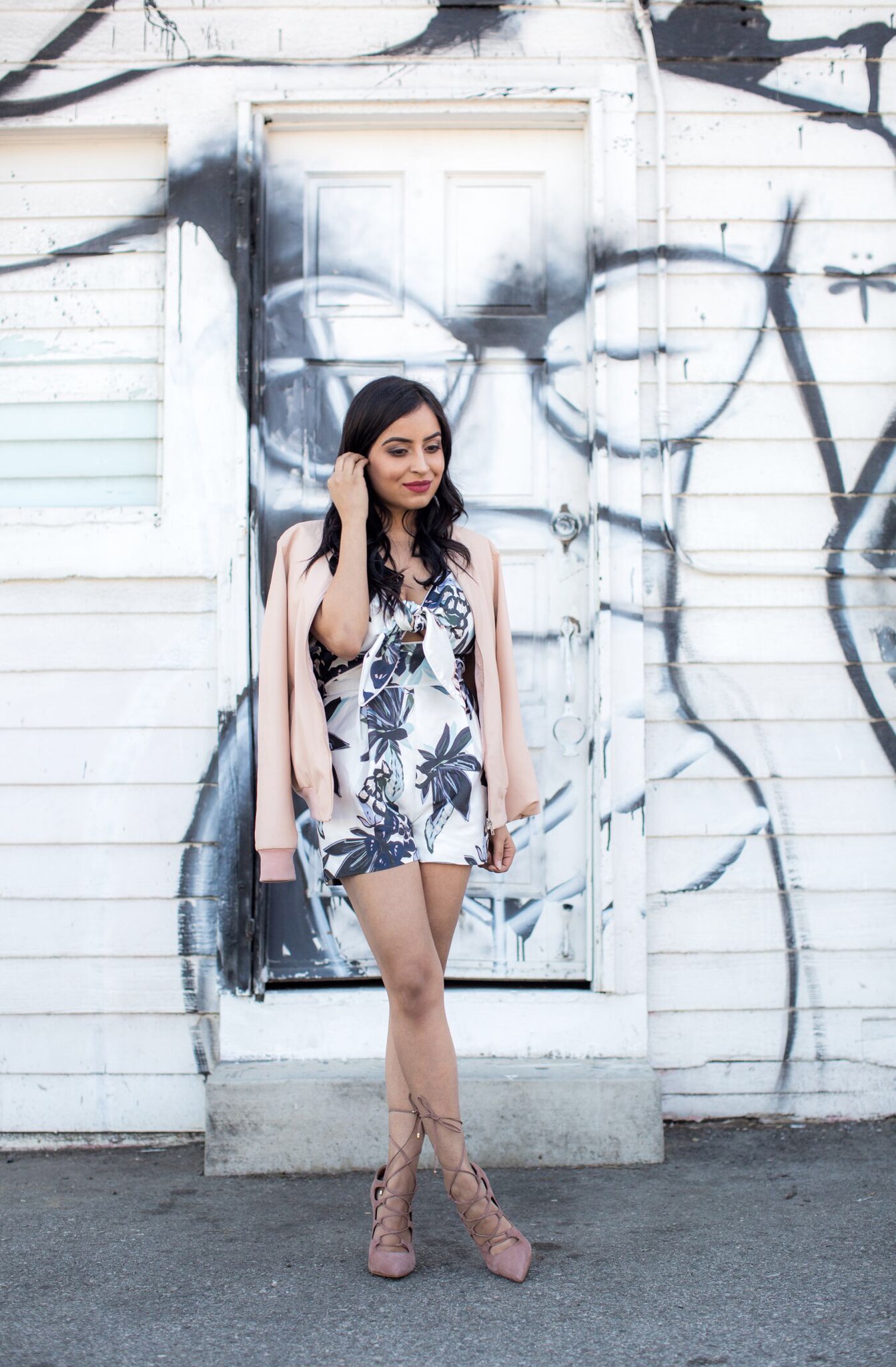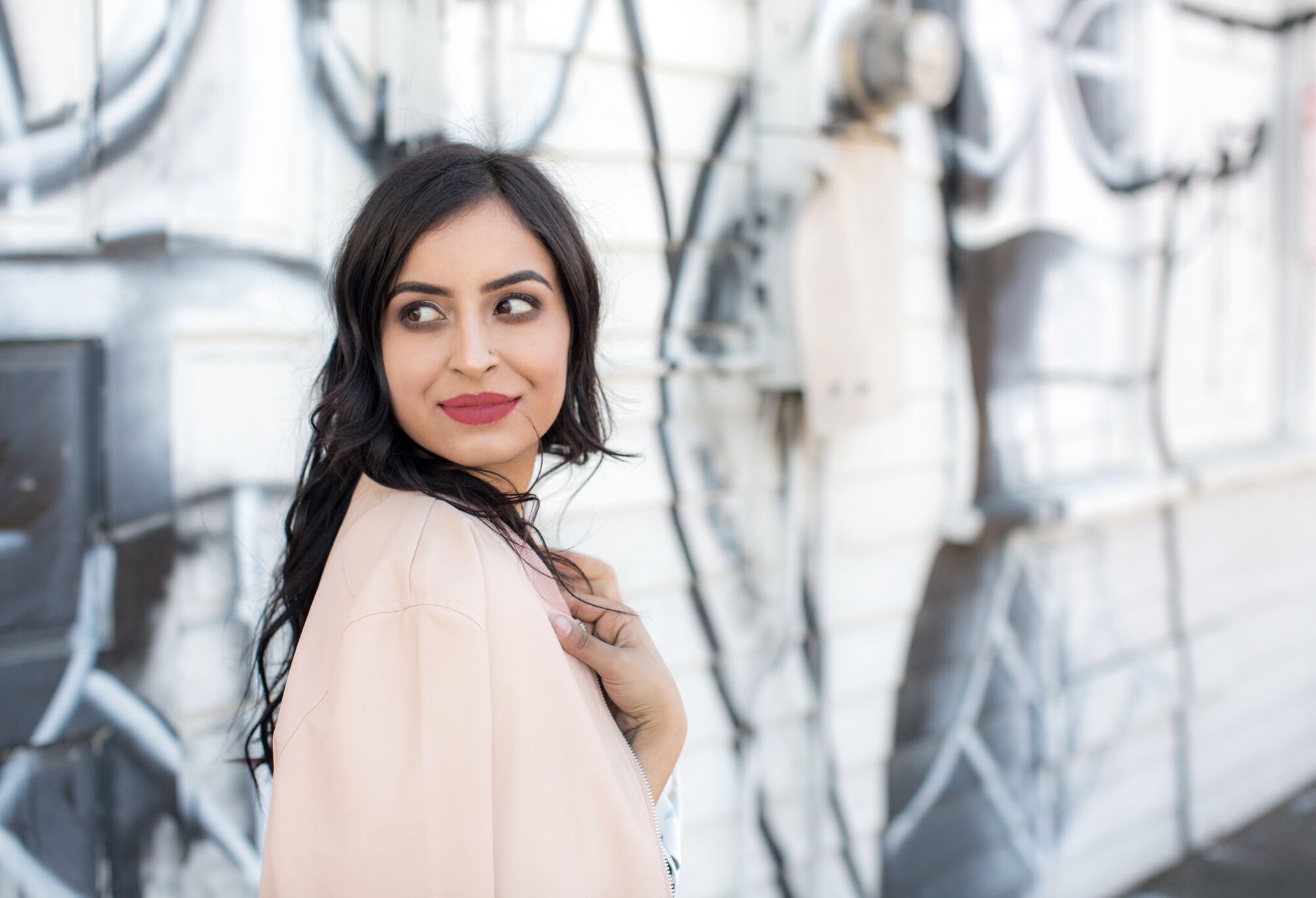 Hey Ladies!
For my birthday this year, I wanted to wear something classy but still make a BOLD statement. I decided to go with pastels.  One of my absolute favorite brands is Keepsake the Label. I am literally obsessed with their pieces because they are so unique and really flatter my curvy figure.
I went with a Keepsake the Label romper and you can find a similar one HERE. This romper is so fun and flirty. I love how it has a bow in the middle and its white color is perfect for bringing in spring. The floral print on the romper is also a clear winner. This piece almost looks like a dress, and you cannot even notice that it is a romper.
I decided to pair this lovely romper with a bomber from Missguided.  You can get a similar one HERE. This bomber is just so hip. The blush tone is so in right now, so you really cannot go wrong!
I often also pair this bomber with denim and just a plain blouse on off days. In this case, it was the perfect piece that contrasted with this romper. I decided to wear it over my shoulders so it would not overwhelm the entire look.
To top off this look, I wore some gorgeous heels – because thats what a short girl has to do ;).
These heels from Steve Madden definitely complete the look and you can shop similar ones HERE.
I hope you are all enjoying spring and this outfit brought you some fun inspiration. Comment below and tell me if this is something you would rock this season?
Love,
Alisha