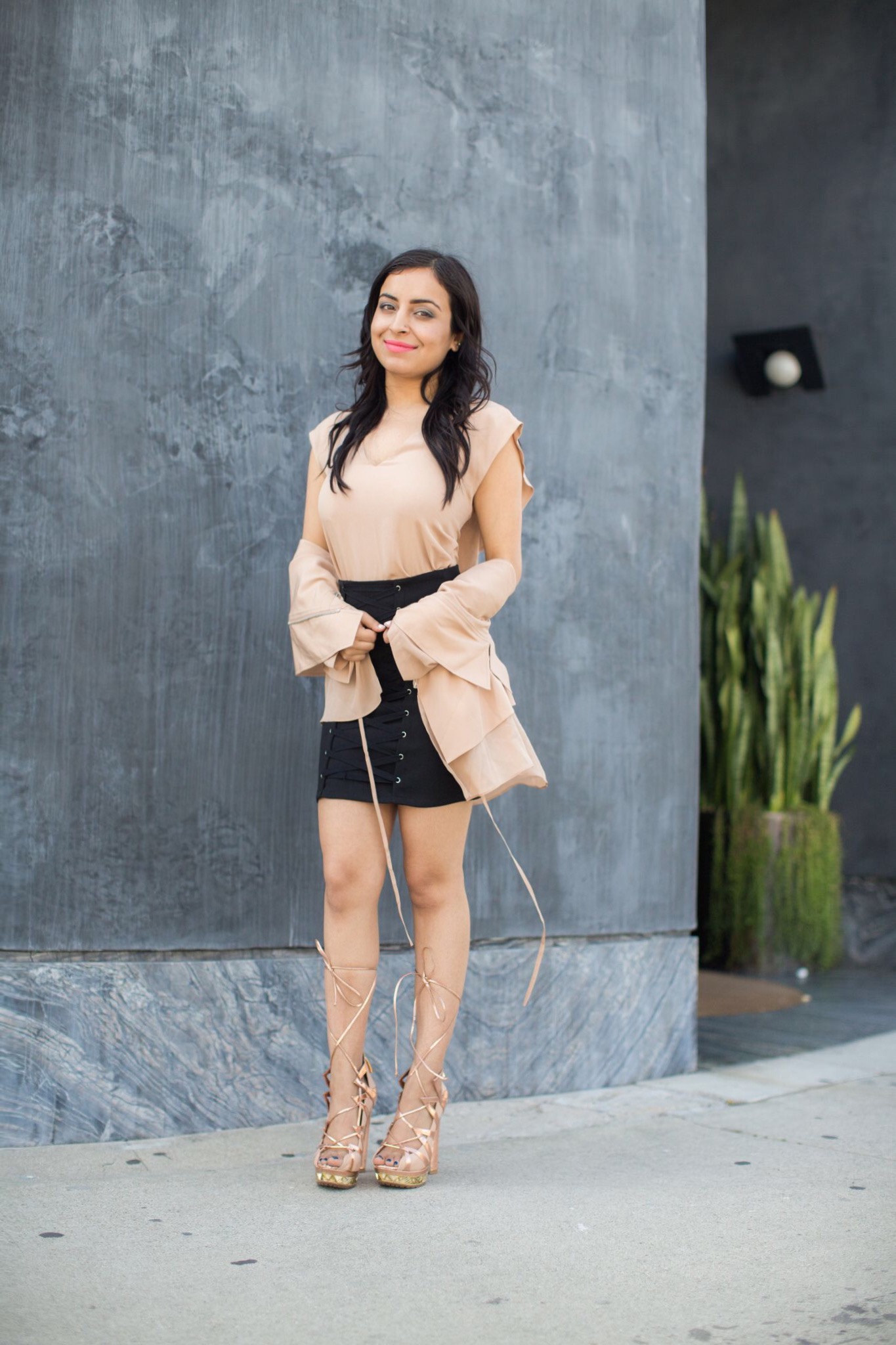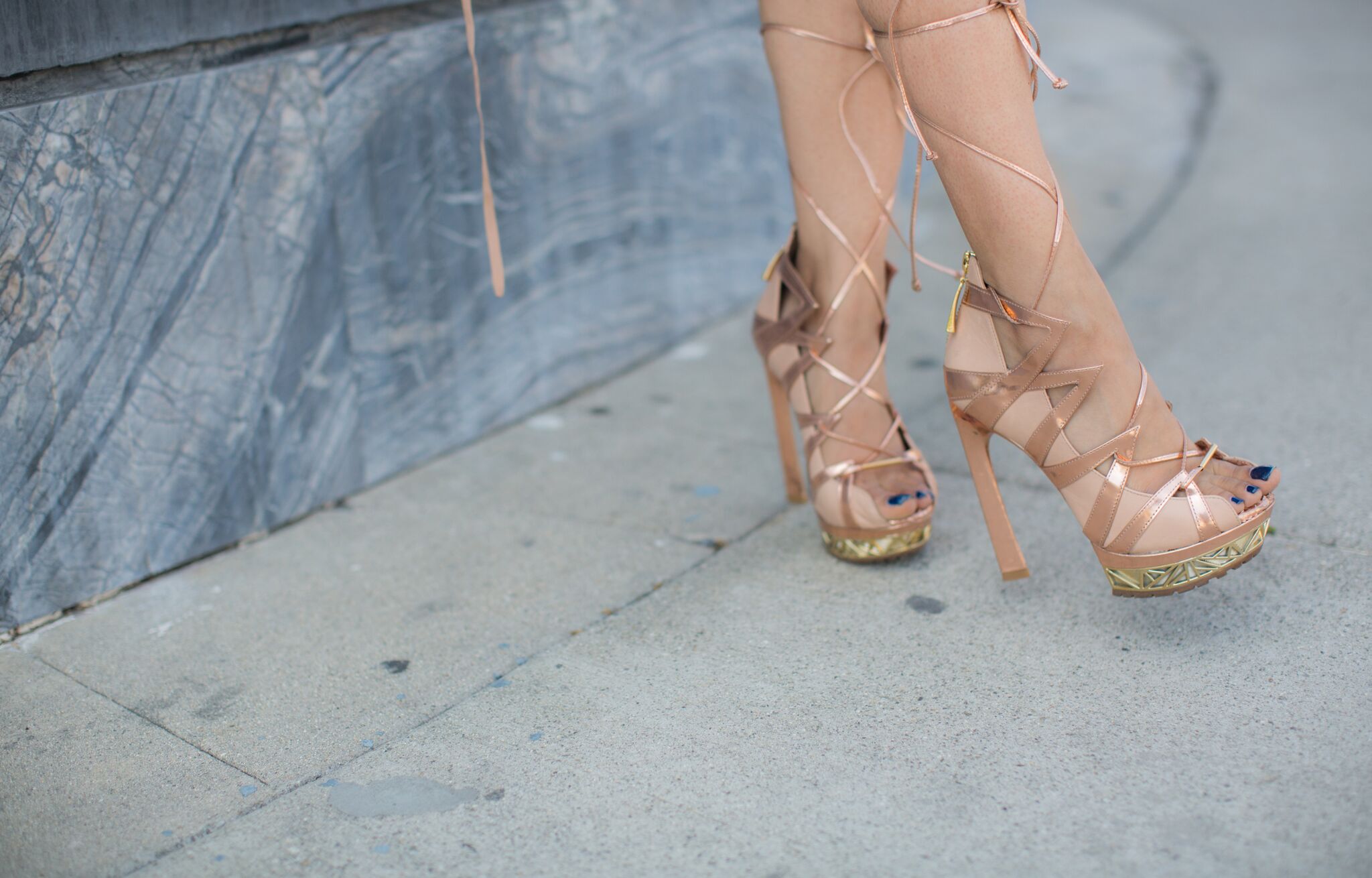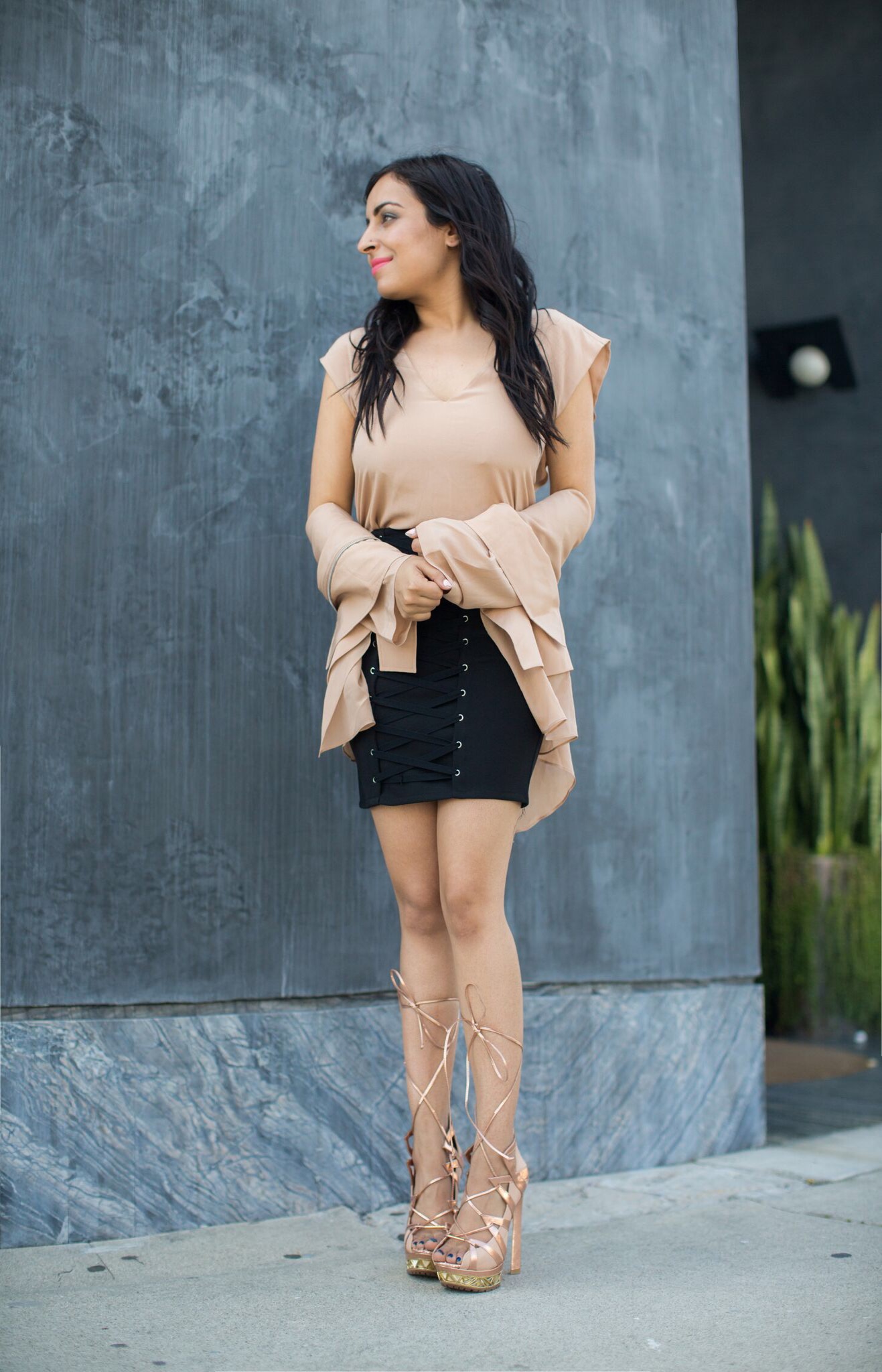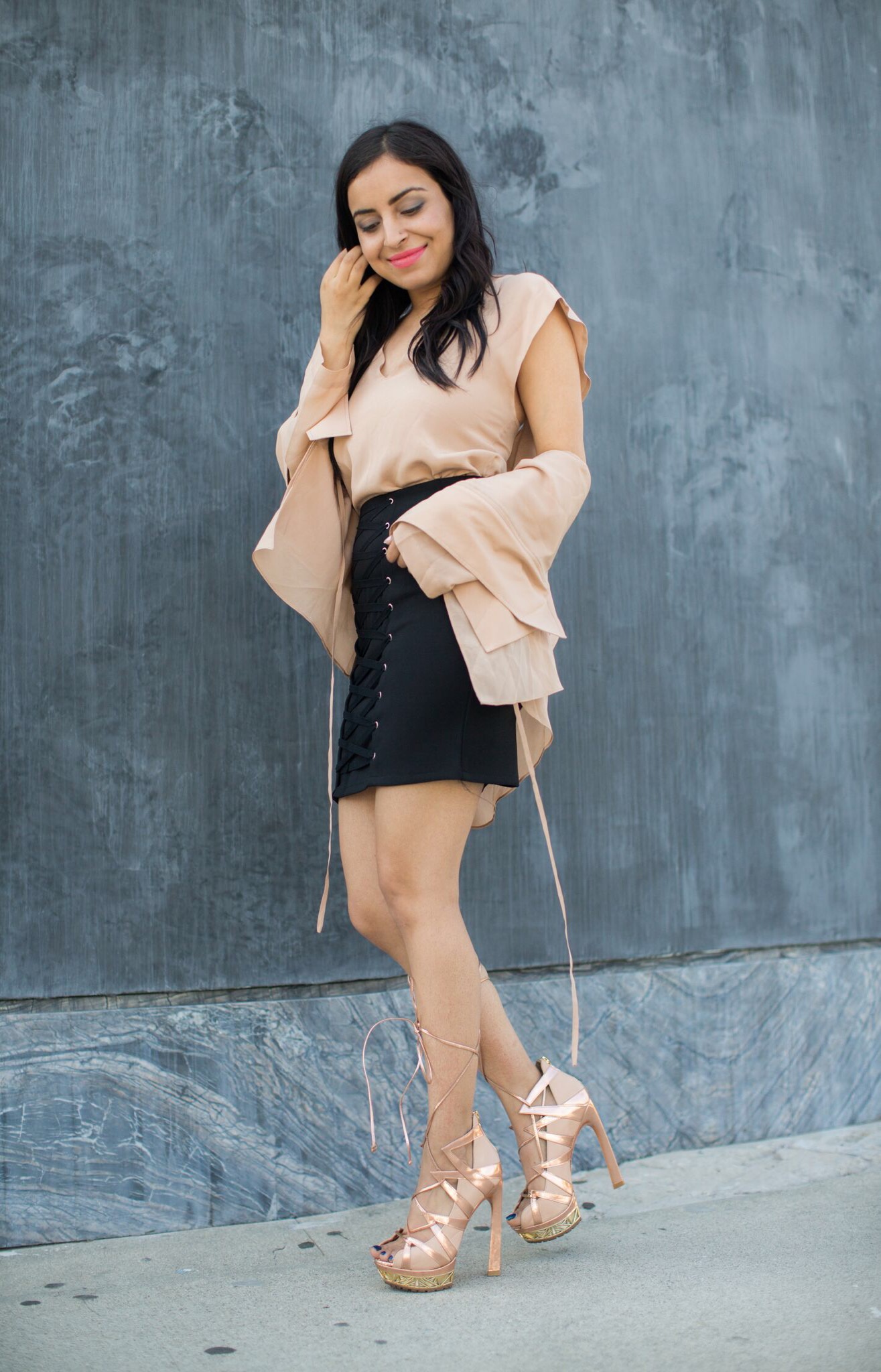 Hey Ladies –
Is it just me, or do you also see NEUTRALS everywhere you go?
A year ago , I would never dare to wear them but now that they are so on trend, I decided it was time to leave my comfort zone and give it a go.
If you are like me and think a full neutral look is too much for you, you can pair your neutrals with dark bottoms, as I did in this look.
I decided to go with one dark piece for this look so I would not be too overwhelmed by the neutrals . I am wearing a Storets skirt here. I love the beautiful lace detail on it. It is so sexy and fits in such a flattering way.
I am wearing my FSP World shoes. They are a hint of Rose Gold. These are my princess shoes! Whenever I wear them, at least a hand ful of people ask me where I got them. They are so unique and definitely make this entire look pop.
I am also wearing my top from Chris Gramer, and the sweater is from Chris Gramer as well. These fabrics are such good quality and look so luxurious when you wear them.
I love this brand so much, and did a post wearing their pieces before as well!
I tried to link similar Chris Gramer pieces to this post for the leisure of your shopping. I absolutely adored this Double Lapel Jacket which you can purchase here.
You can shop a similar black Storets skirt here.
You can purchase similar shoes here.
Thanks so much for reading and I hope you love this look.
Let me know in the comments below if this is a YAY or NAY in your book!
XOXO,
Alisha