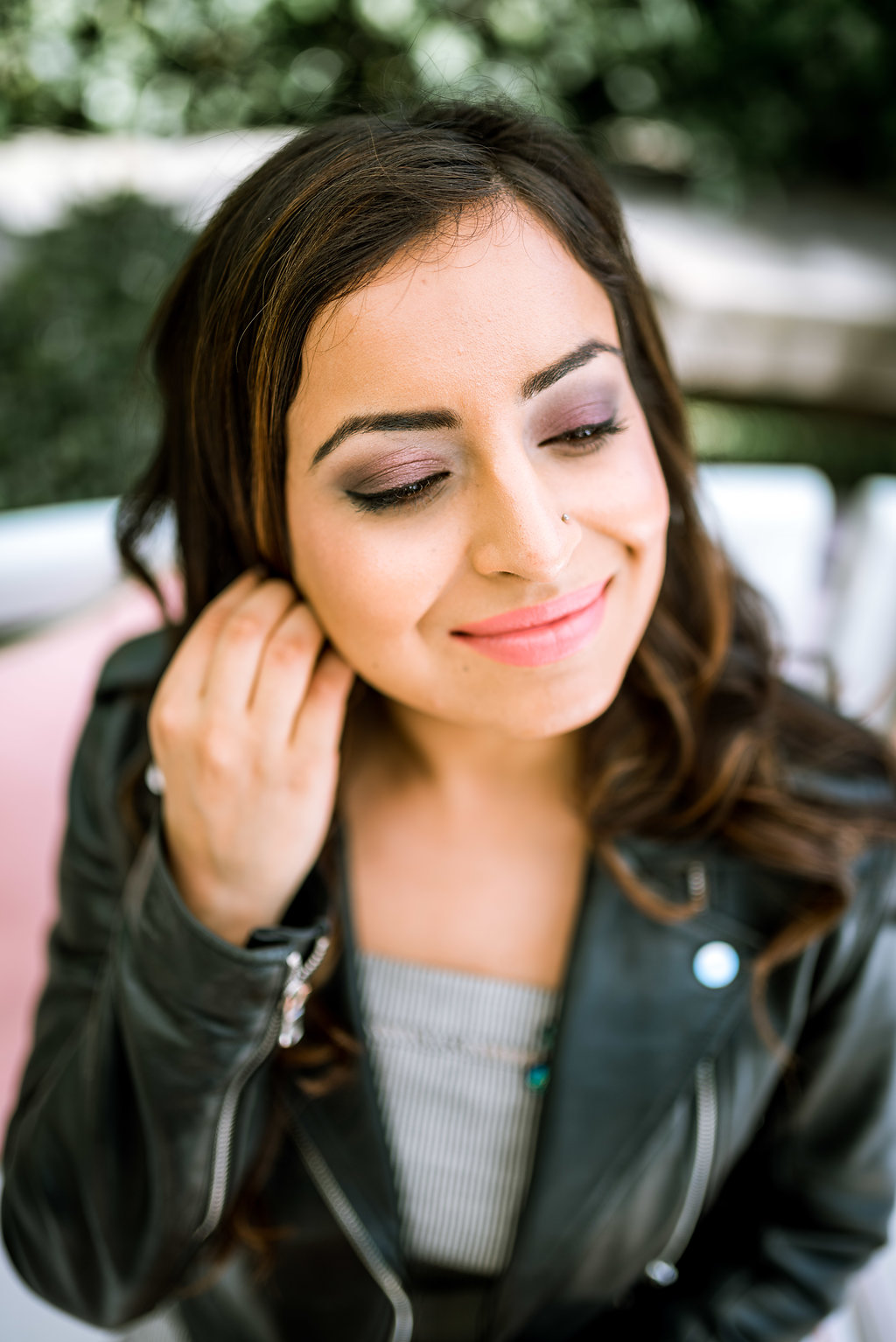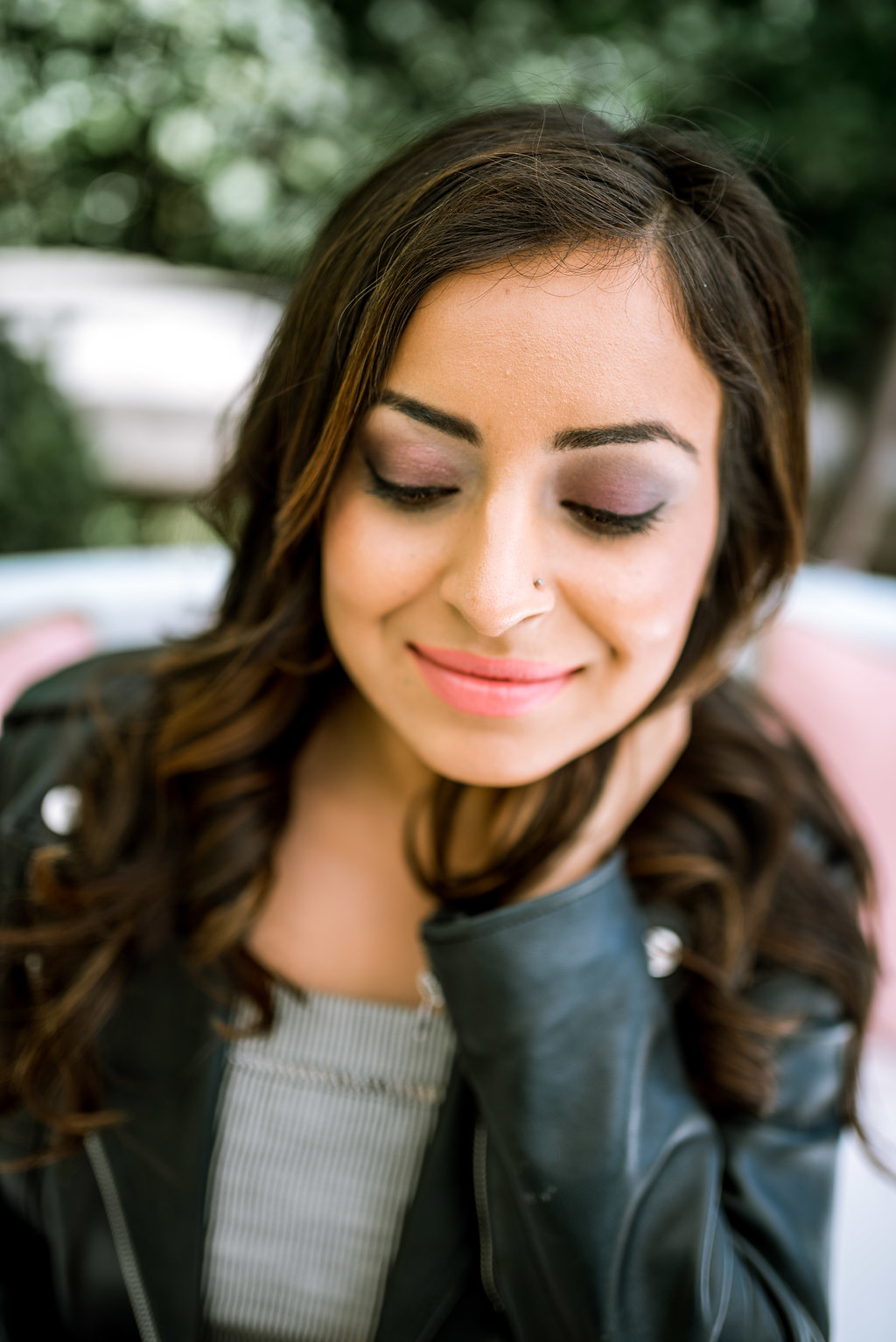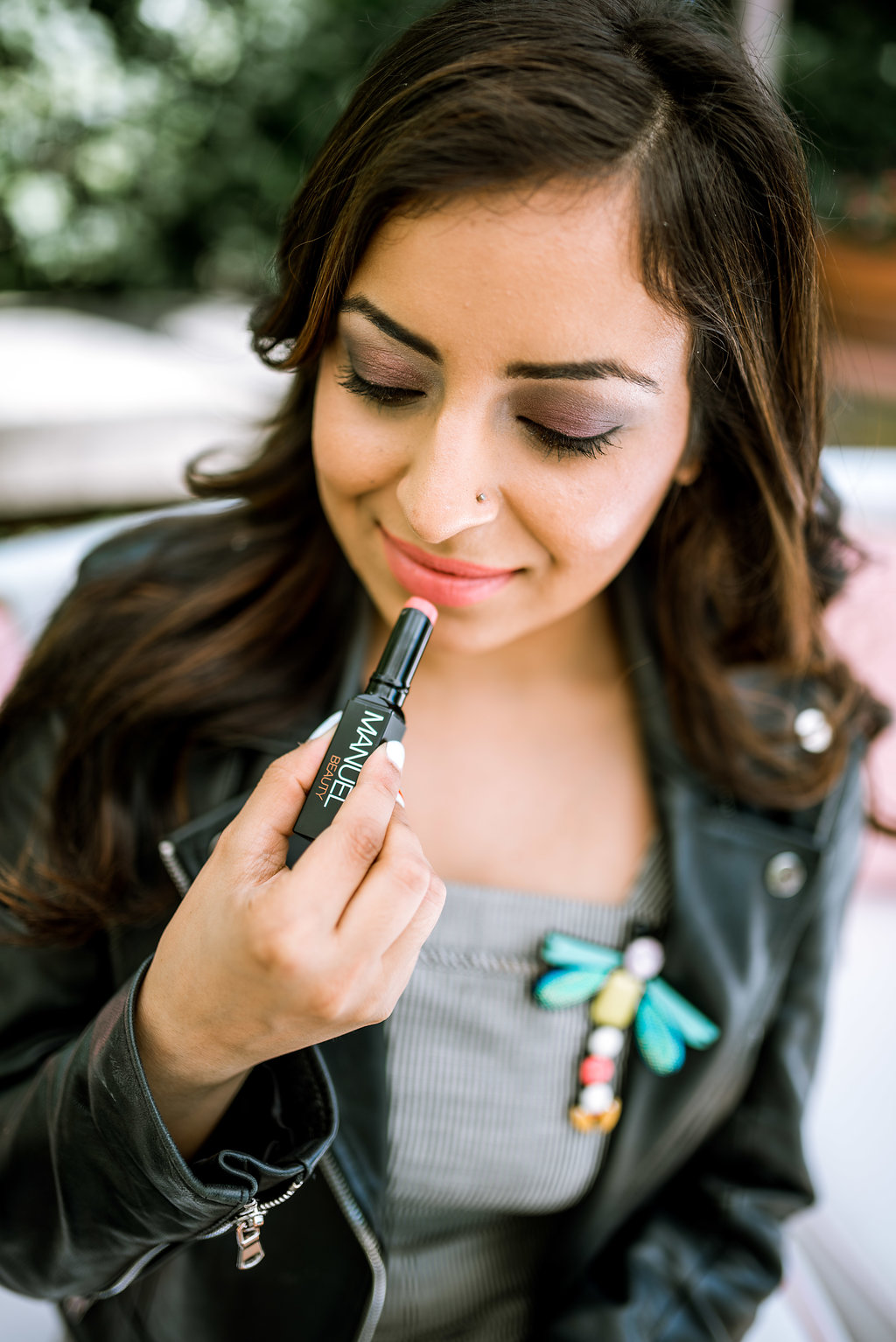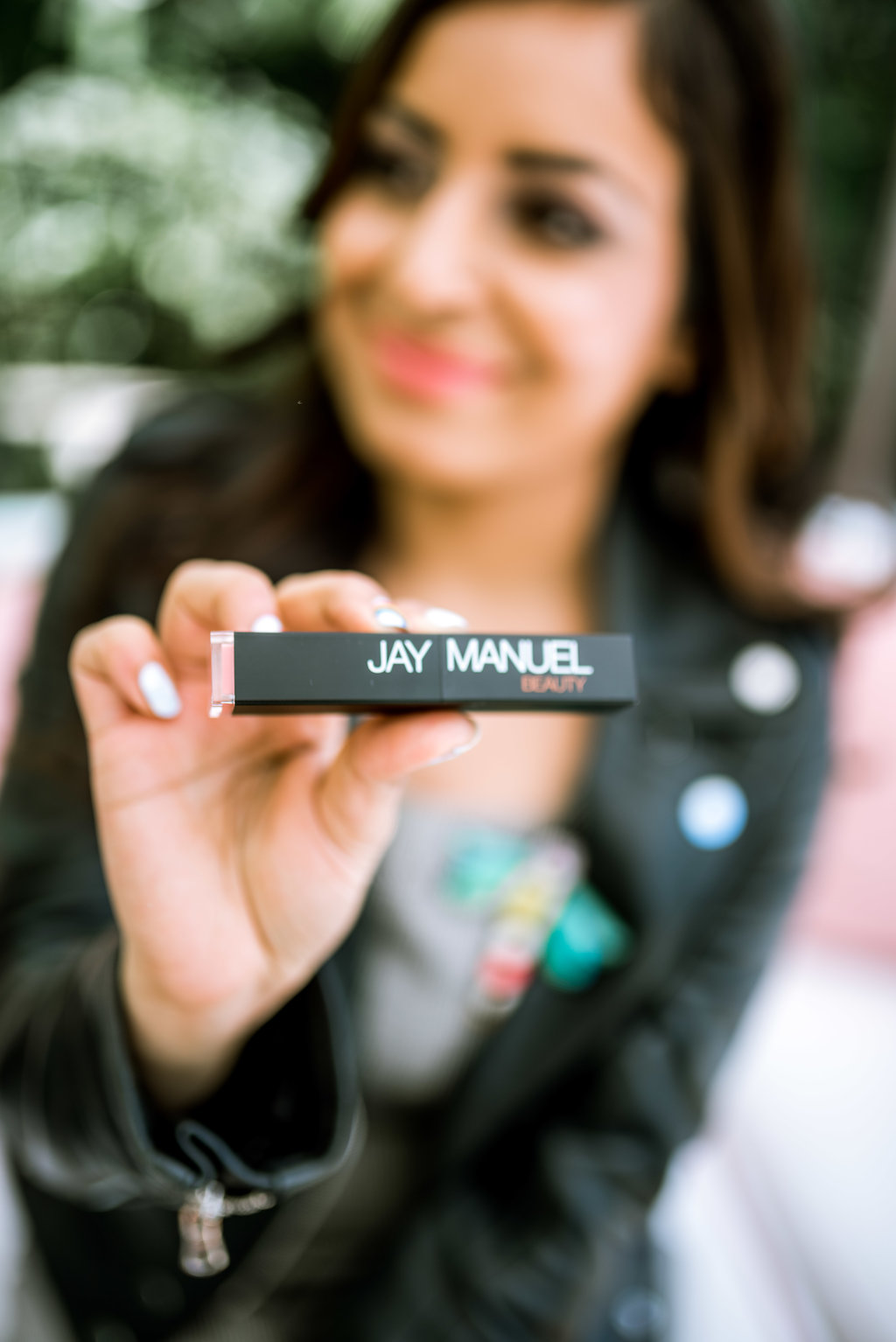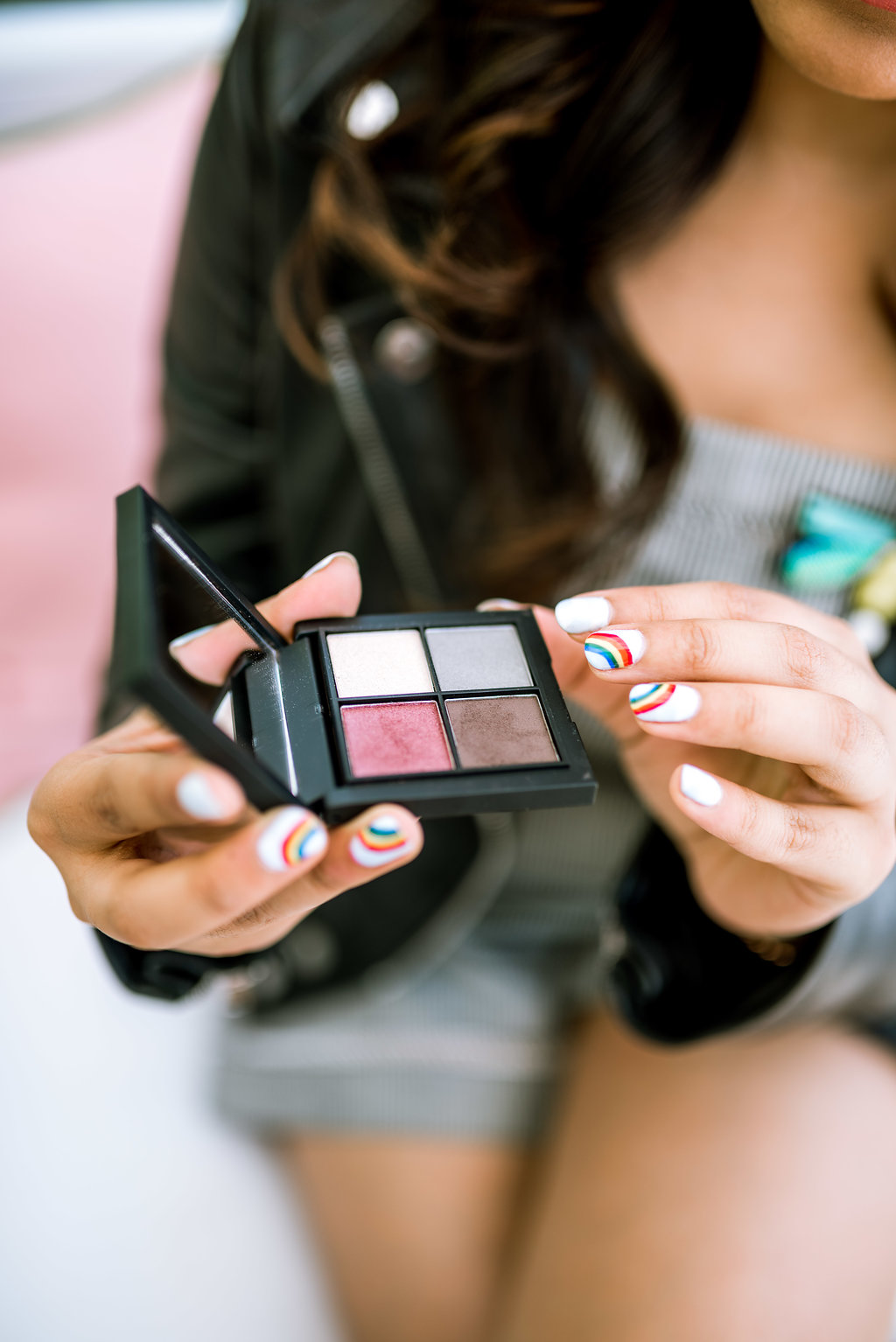 Hi Babes!
I want to introduce to you a new make up line I recently discovered and its called Jay Manuel Beauty.  I am loving its products so far and  I have to admit that as a beginner with makeup, I find them so easy to use.
In this post, I will share a make up look with you that has been created with mostly all Jay Manuel Beauty products. I recently perfected this make up look with the help of these amazing products and a pro make up artist friend.
This line is designed by Jay Manuel who is a makeup artist and beauty expert. He is well known in the industry and has been the executive producer for popular shows like Fashion Police and America's Top Model. His make up line did not disappoint and I am excited to share more with you!
I am listing the main products used for this fun spring look.:)
For the base we used the Skin Perfector foundation. I believe I used Medium #2 for my skin and it matched perfectly. This foundation is great for full coverage and has such a great finish. I definitely recommend it!
The Luxe Filter Loose Powder in the shade medium was great to touch up the foundation with. It gives your face a soft focus effect and gives you a silky finish.
We also used the Photo Illusion Concealer in shade (airbrush tan). I like to apply this under the eyes and cover any other spots on my face (like moles). Make sure to blend out the concealer properly and apply powder over it so it is set all perfectly.
We also used the Intense Color Eyeshadow Quad (Promiscuous). I went with a gorgeous smoky eye look that is perfectly blended for a sophisticated day time look.
To get the perfect pout, I am using The Ultimate Lipstick in Love Bite. I love this color. Its pretty neutral without being too over powering. It still makes a statement and has a great contrast with my skin. I recommend this lipstick color if you need a new one for spring!
We also used the 3D Illuminator from the Filter Finish Collection and we used it in shade Stardom. This product is great to give you a highlight. I would apply above the cheekbone. I wanted this to be a natural look so we did not go crazy with the highlight but you can definitely play around with it!
And thats it lovelies! These are the Jay Manuel Beauty products we used to create this amazing look. I hope you loved this beauty post! Please let me know in the comments below if you want to see more content like this. I greatly value your feedback. :)
XOXO,
Alisha
Thank you to Jay Manuel Beauty for partnering with me on this post. Thanks for supporting brands that make Saffron on Rose possible.