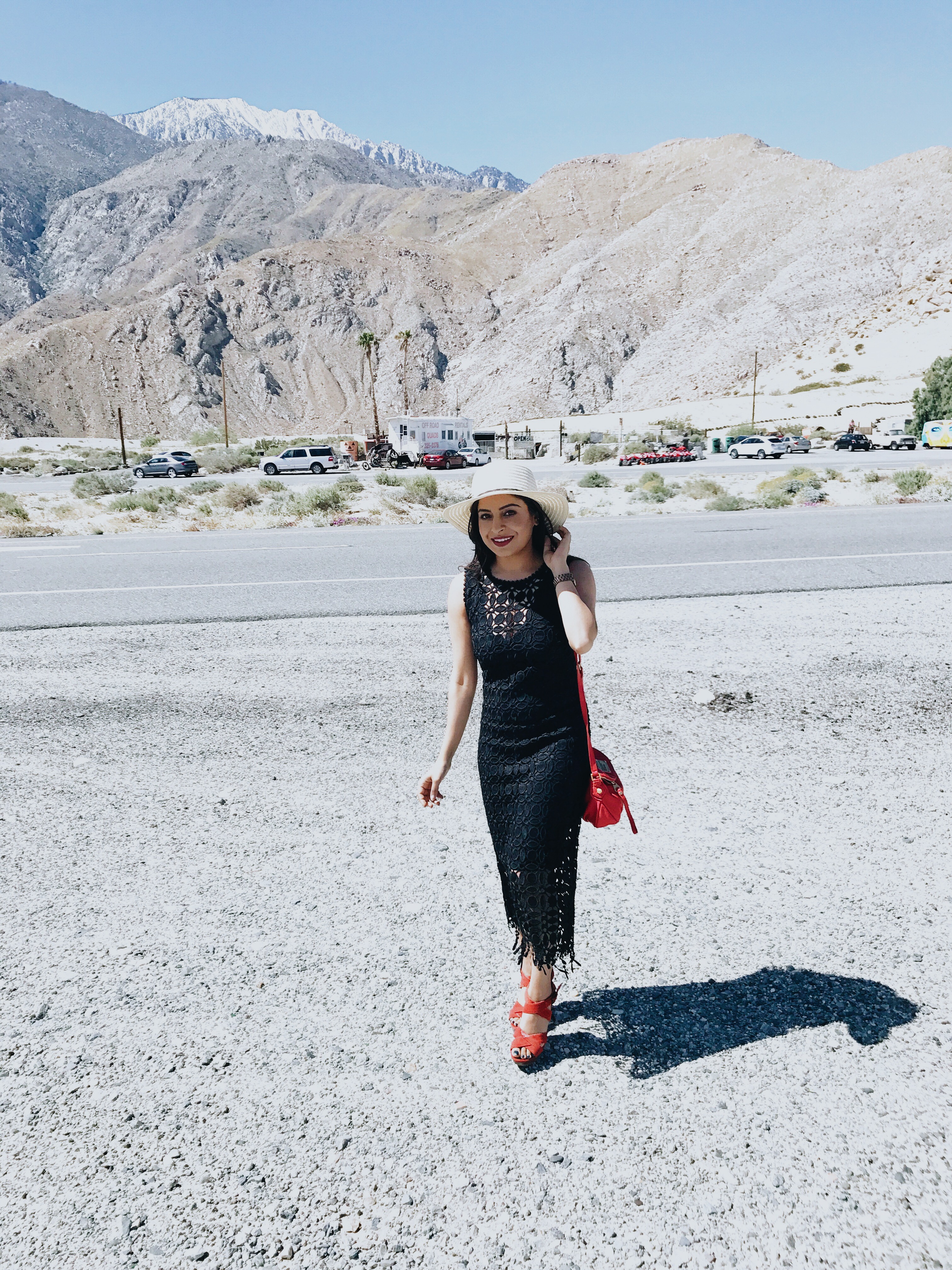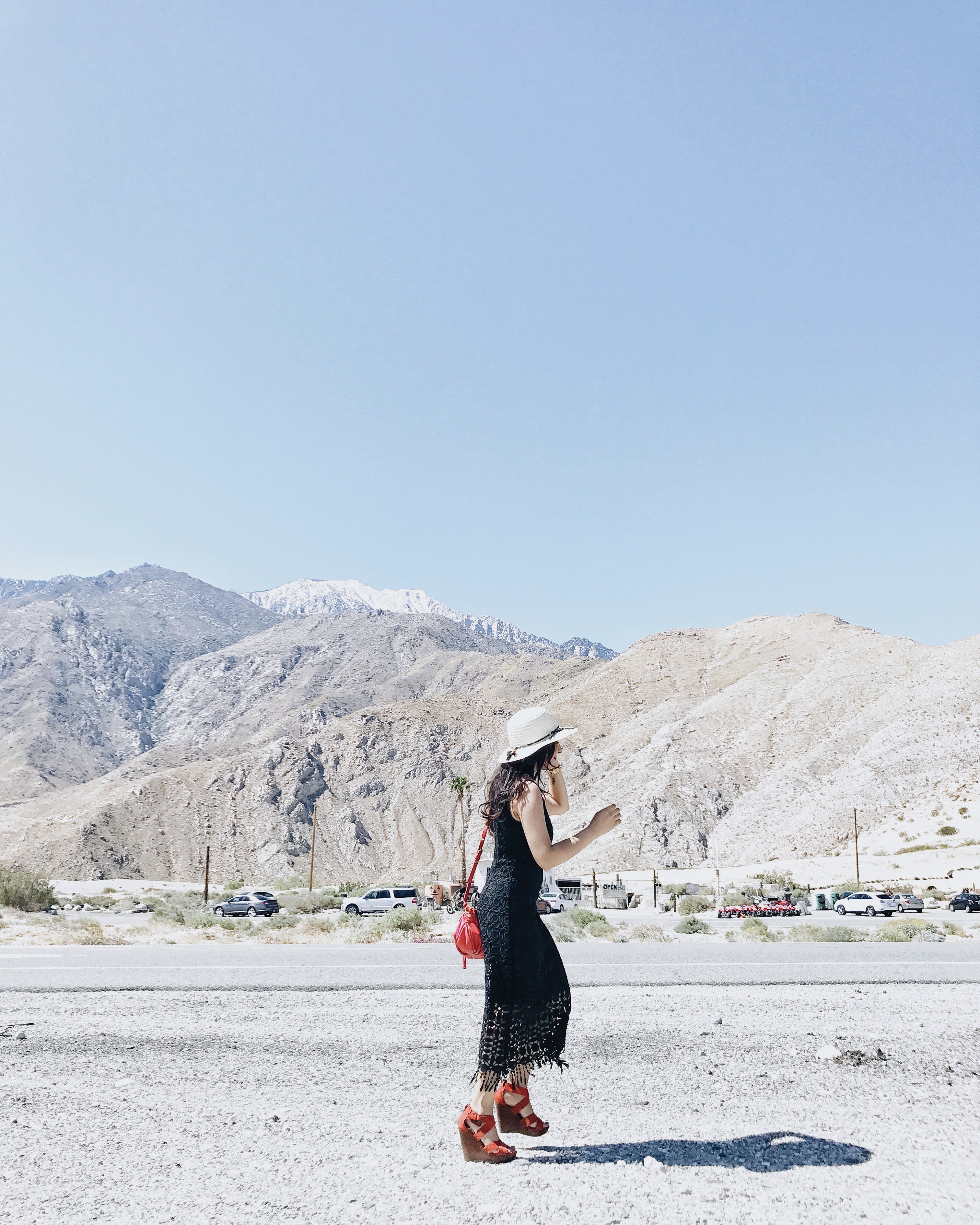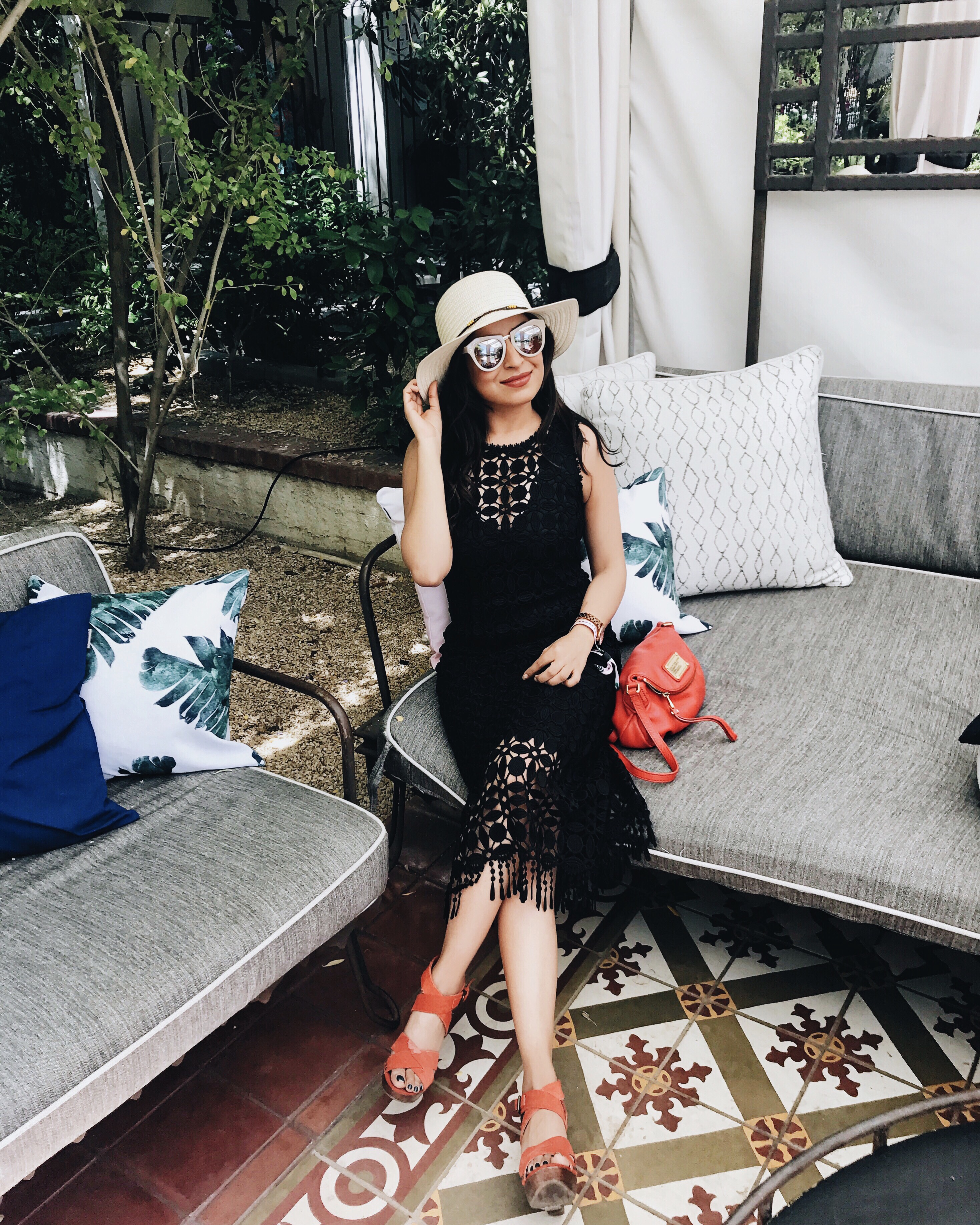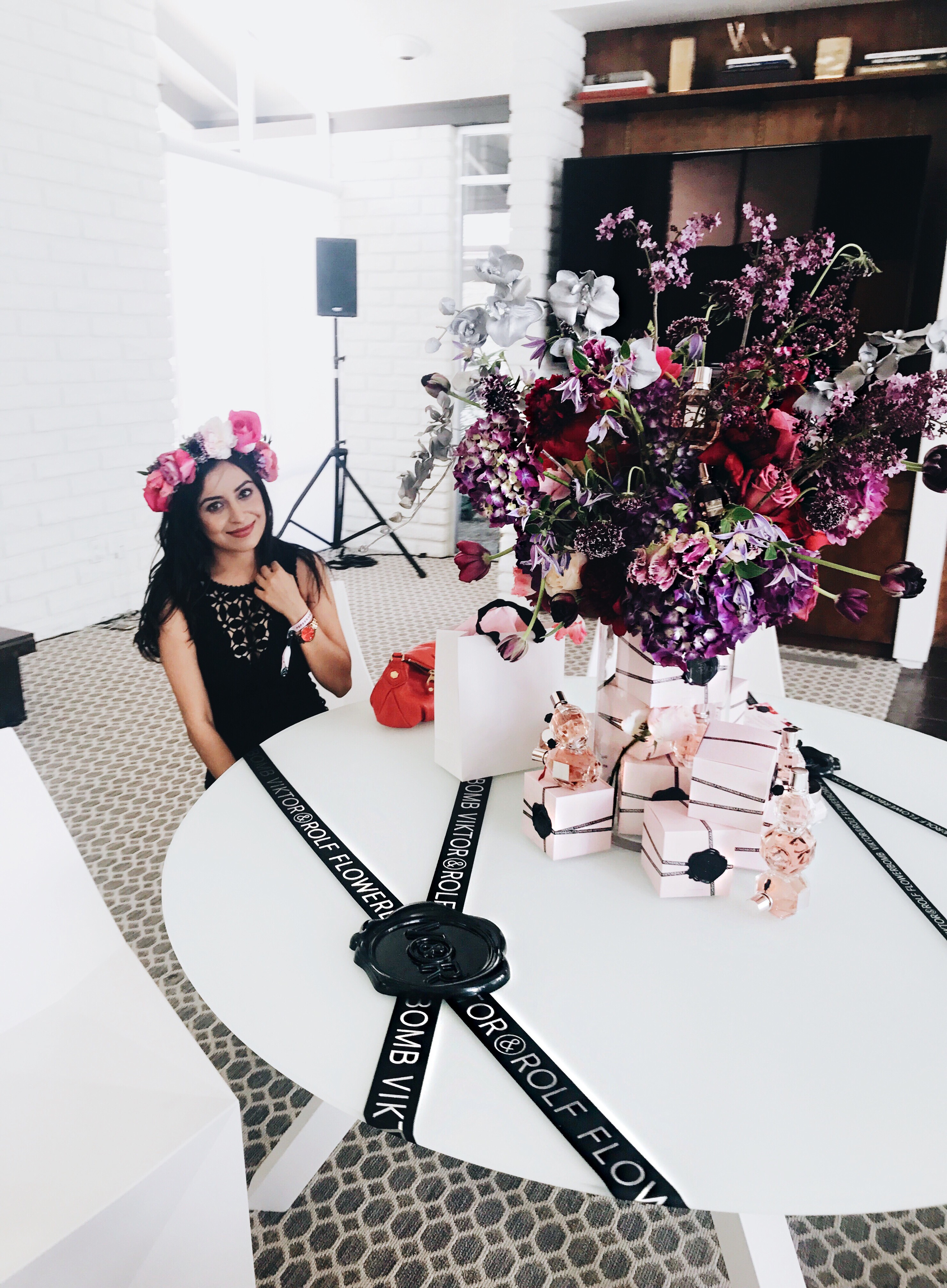 Hey Babes –
I literally went shopping the night before and had a minor heart attack when I knew I was going to Coachella parties for the day but had nothing to wear. As usual, it was time to commence the last minute packing and shopping cycle.
When I got home though, to my surprise, I found the perfect dress hiding in my closet. Don't you hate when that happens?! Well, its also a blessing in disguise.
Anyways, I found this gem of a dress by Laundry by Shelli and its seriously so gorgeous, and has black crochet so the pattern totally gives off a bohemian vibe which can work magic for a festival weekend.  The fringe hem is also so playful and fun for an event like Coachella!
This is a beautiful number to wear for a few parties and events – so maybe wear it for a day you are exploring Palm Springs. For the actual Coachella madness though, I would recommend you go with bright colors because it gets super hot and you want to stay light and airy in breathable fabrics.
Here are some adorable looks I found for a Coachella weekend, check them out here, here, and here.
XOXO! Stay safe and have fun at Coachella if you're going, or if you're watching the madness at home through your instagram feed, have fun with that too ;)
Love,
Alisha