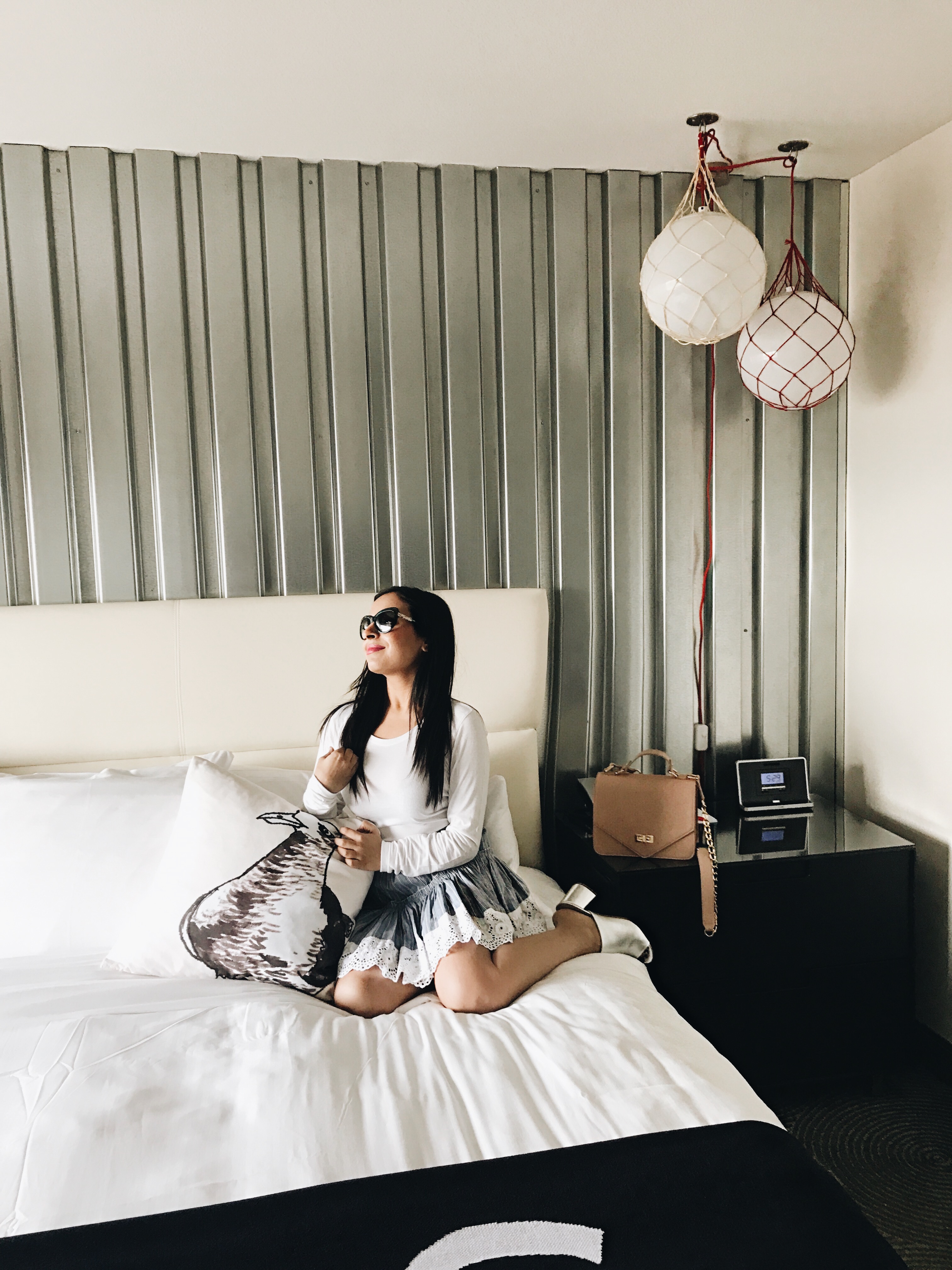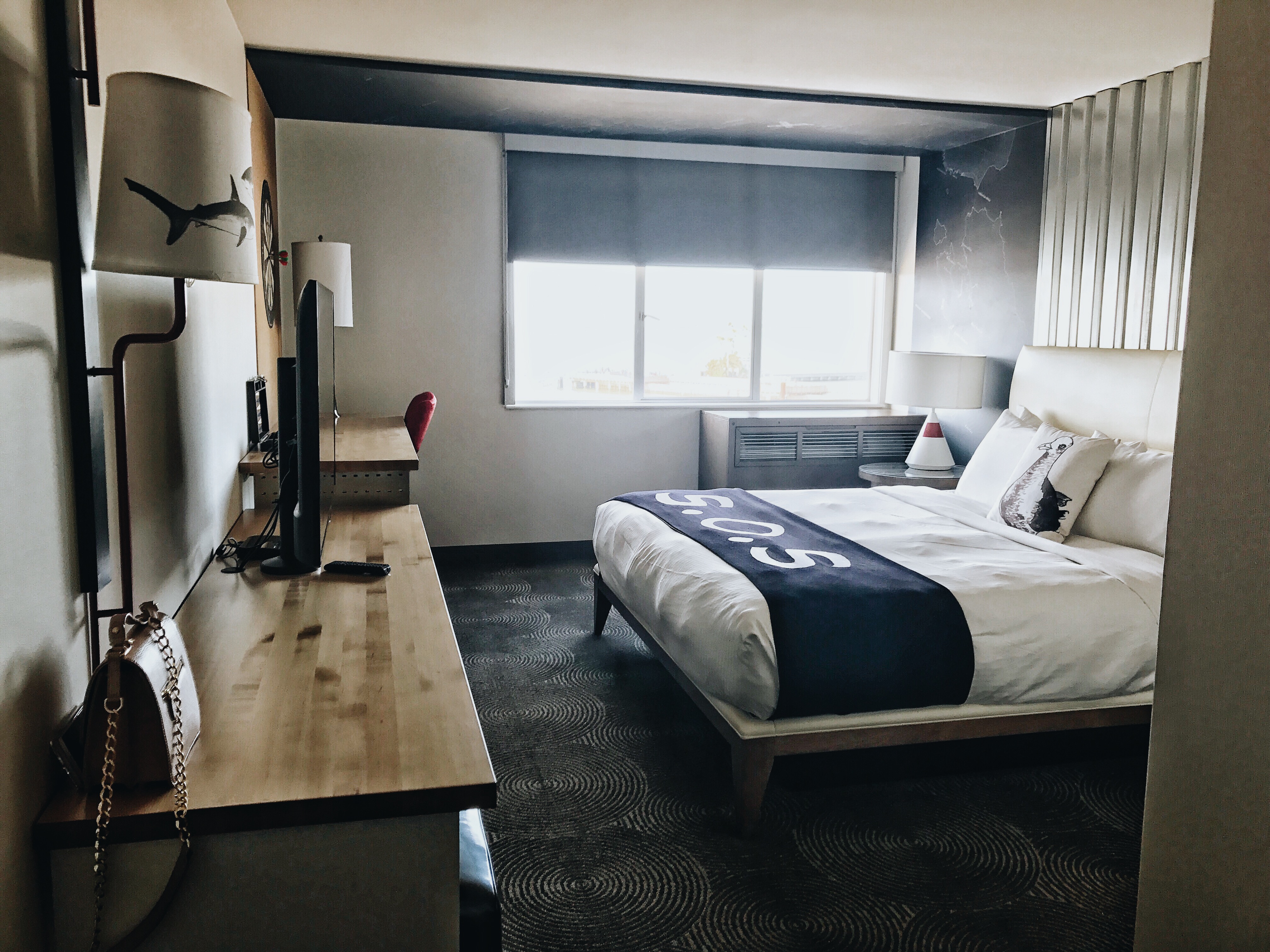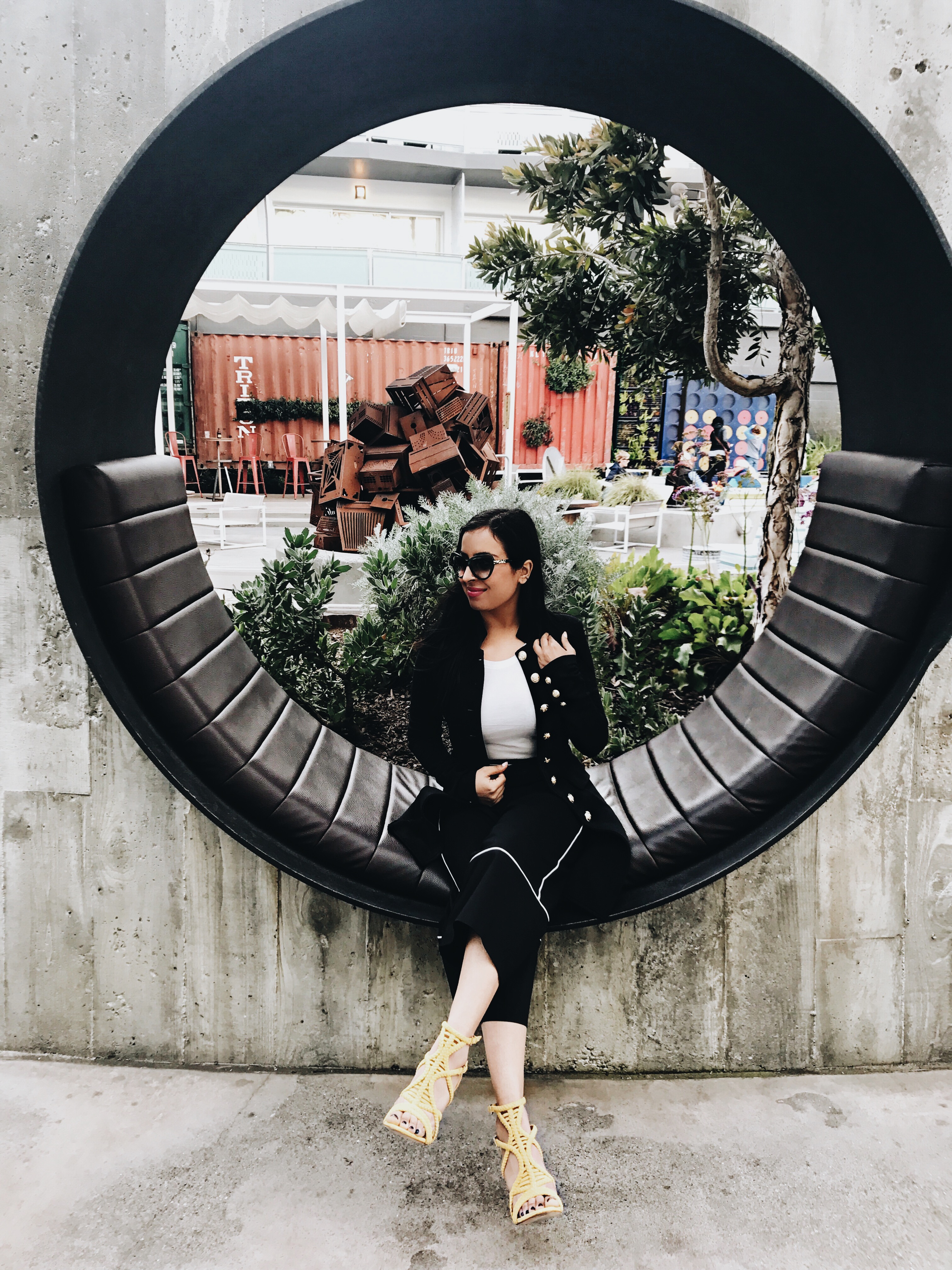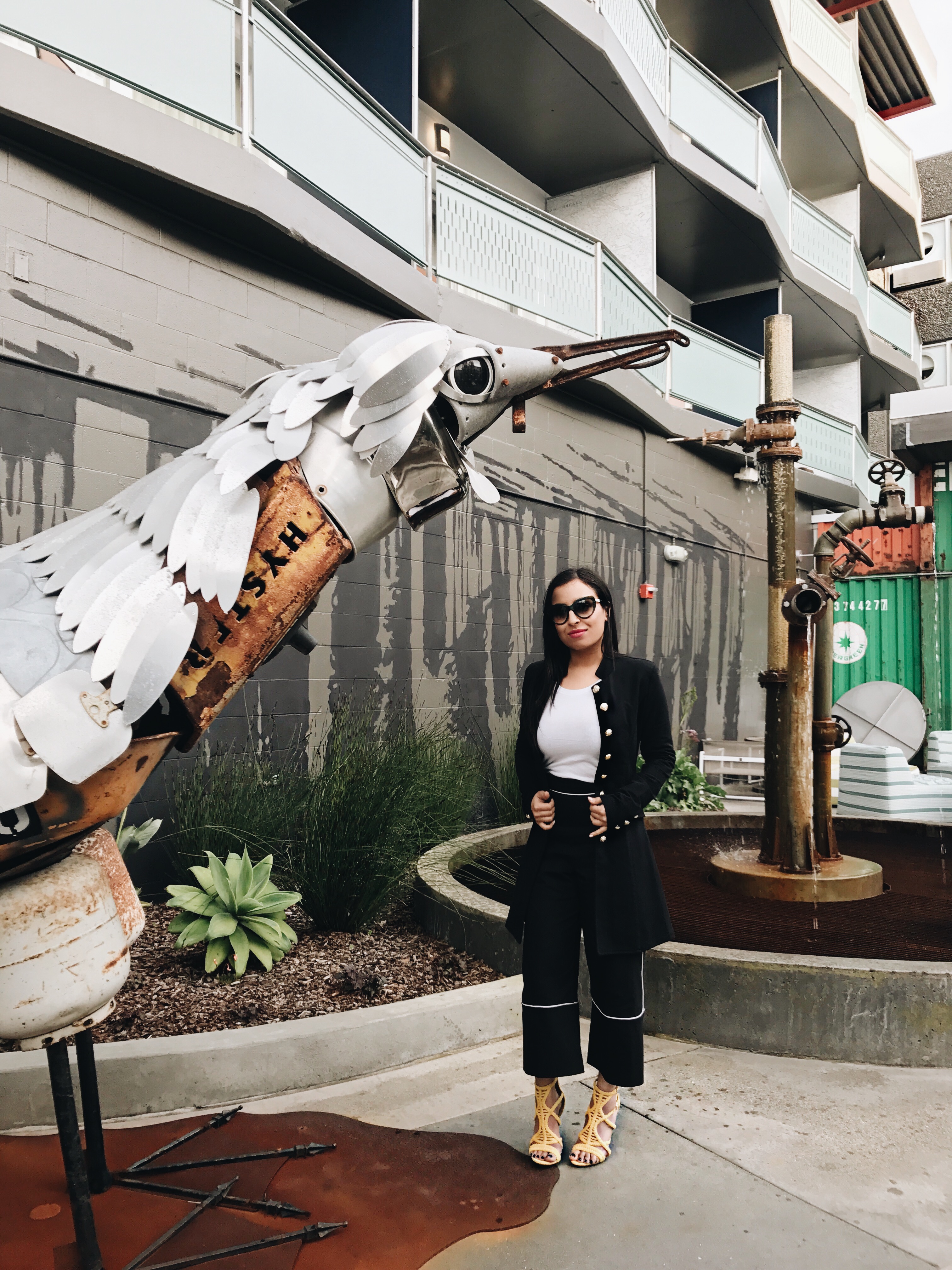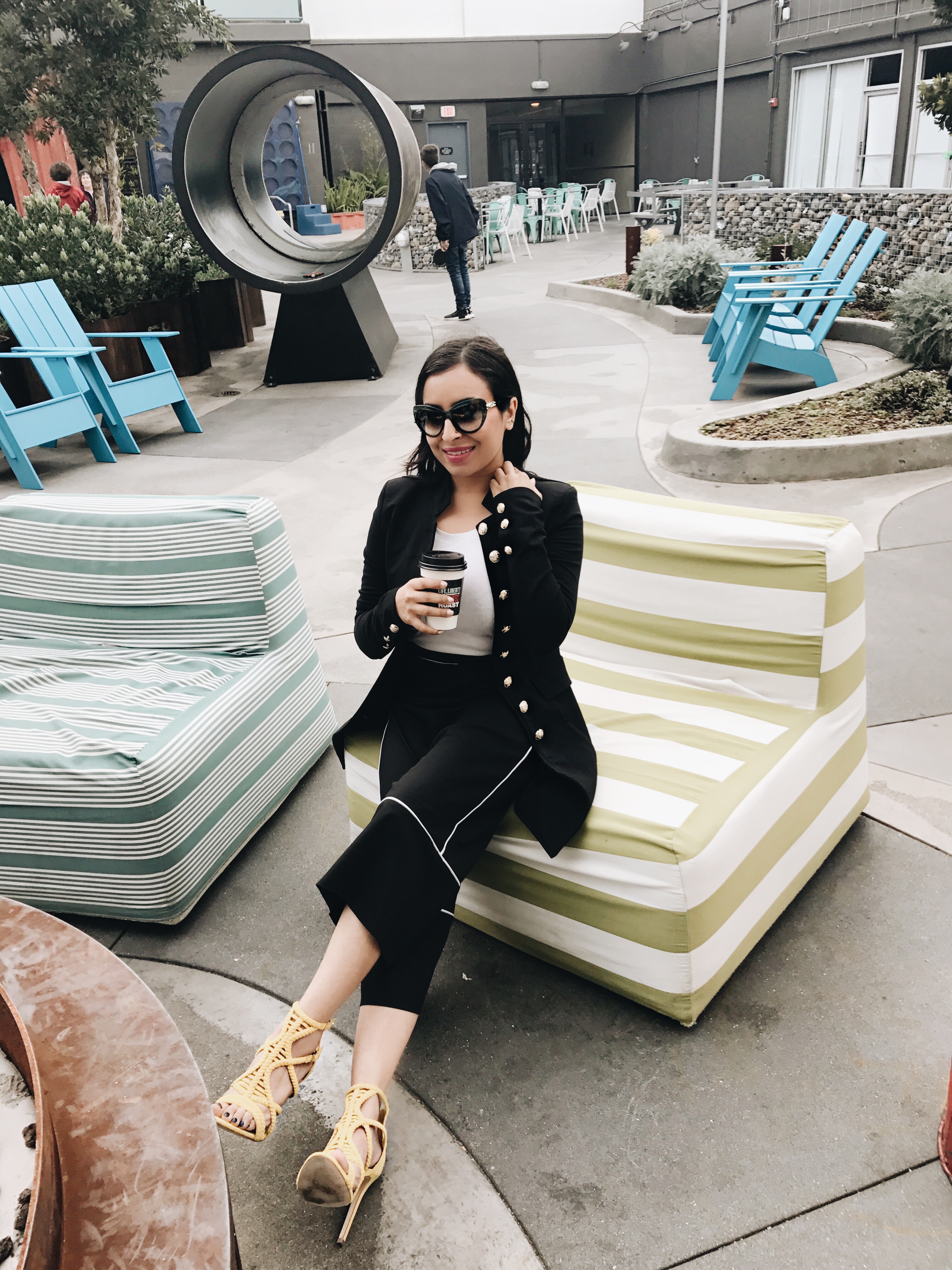 Helloooo!
Happy Thursday everyone :)
As you know, I often have the opportunity to travel and explore some of the best hotels around the world. This past weekend I was back in San Francisco and I was invited to stay at Hotel Zephyr. 
I enjoyed the perfect backdrops they had inside the hotel and around the courtyard to get the perfect instagram shot. Also, their location is prime for tourists since it is right near Fishermans Wharf.
We stayed in a gorgeous room that had a lovely water front view. The little details always stand out to me so I noticed each corner of the room. ;) (It must be the blogger in me, haha)
The room itself was so spacious and had a dart board / board games which was surely a nice touch. The ample mirrors spread out across the room also were a favorite of mine because I always have to spend time getting ready for shoots. I also loved how they had a Keurig inside the room. I need coffee every morning, so this was surely convenient.
In the bathroom there was a huge circular mirror that helped so much with make up application. The best part is that it was lighted up so you could clearly get the perfect view from every angle.
When I am traveling, comfort is of huge essence to me. The bed was definitely cozy and I could count on getting a great nights sleep there.
While Hotel Zephyr does not have dining options, it does have a small caravan located in the courtyard where you can purchase light bites and drinks.
This was not a problem for us because Hotel Zephyr itself is located among so many amazing eateries right near Fishermans Warf.
I would recommend staying here if you want a unique feel of the city! Fishermans Wharf is such a charming place. Its filled with street performers, kiosks selling unique paintings, great food (a personal favorite is the bread bowl and tomato soup at Boudin).
I have been fortunate enough to stay all around the city and I would have to say this location is one of the best. Its super central – and lets you get in and out of the city fast. The highlight of it all is that you can even just walk around because so many of San Francisco's top attractions are less than a few footsteps away.
Thank you to Hotel Zephyr for their amazing hospitality. I will definitely be back soon!
Please comment below and let me know what your favorite place to stay in SF is.
XOXO,
Alisha