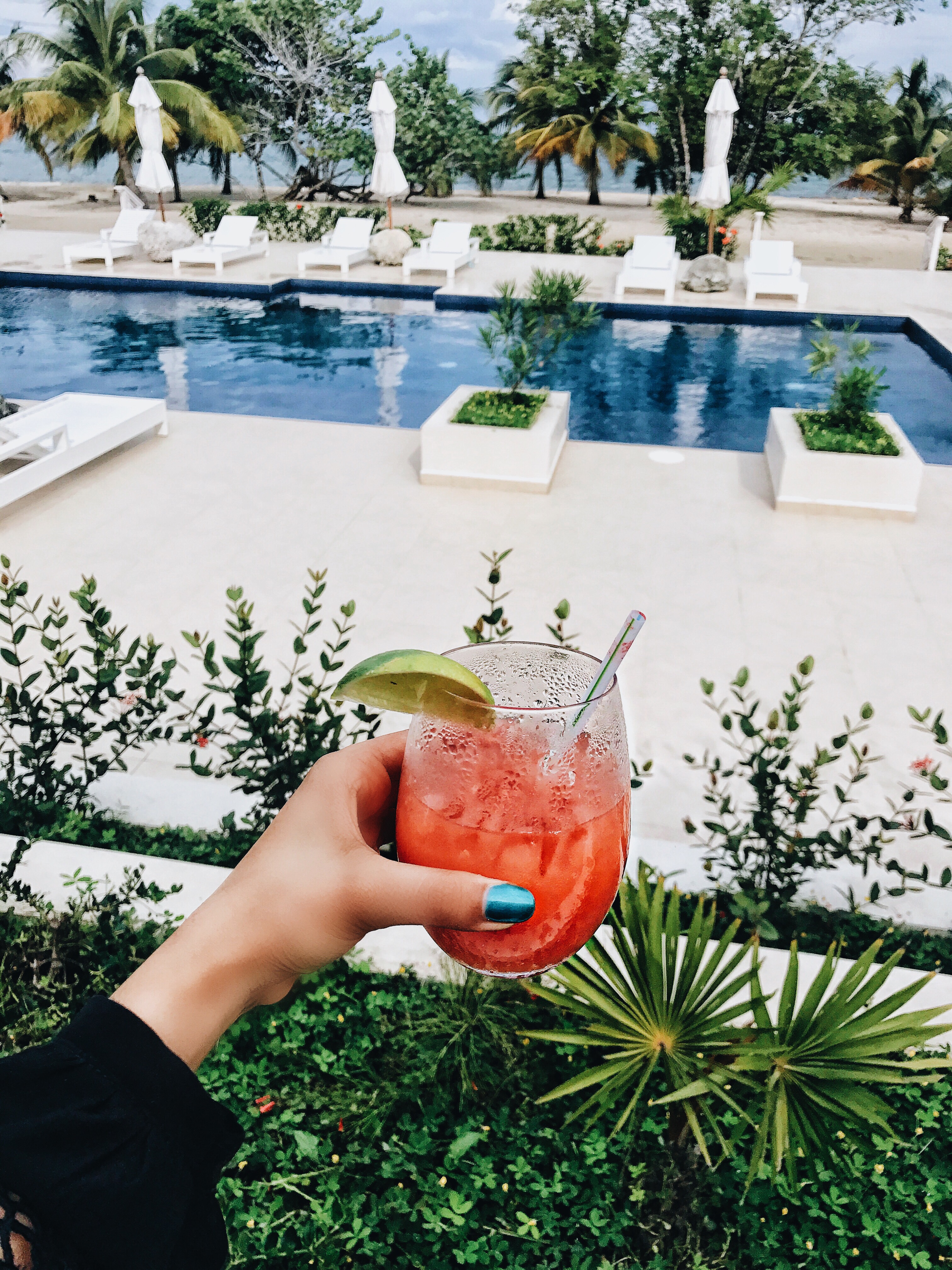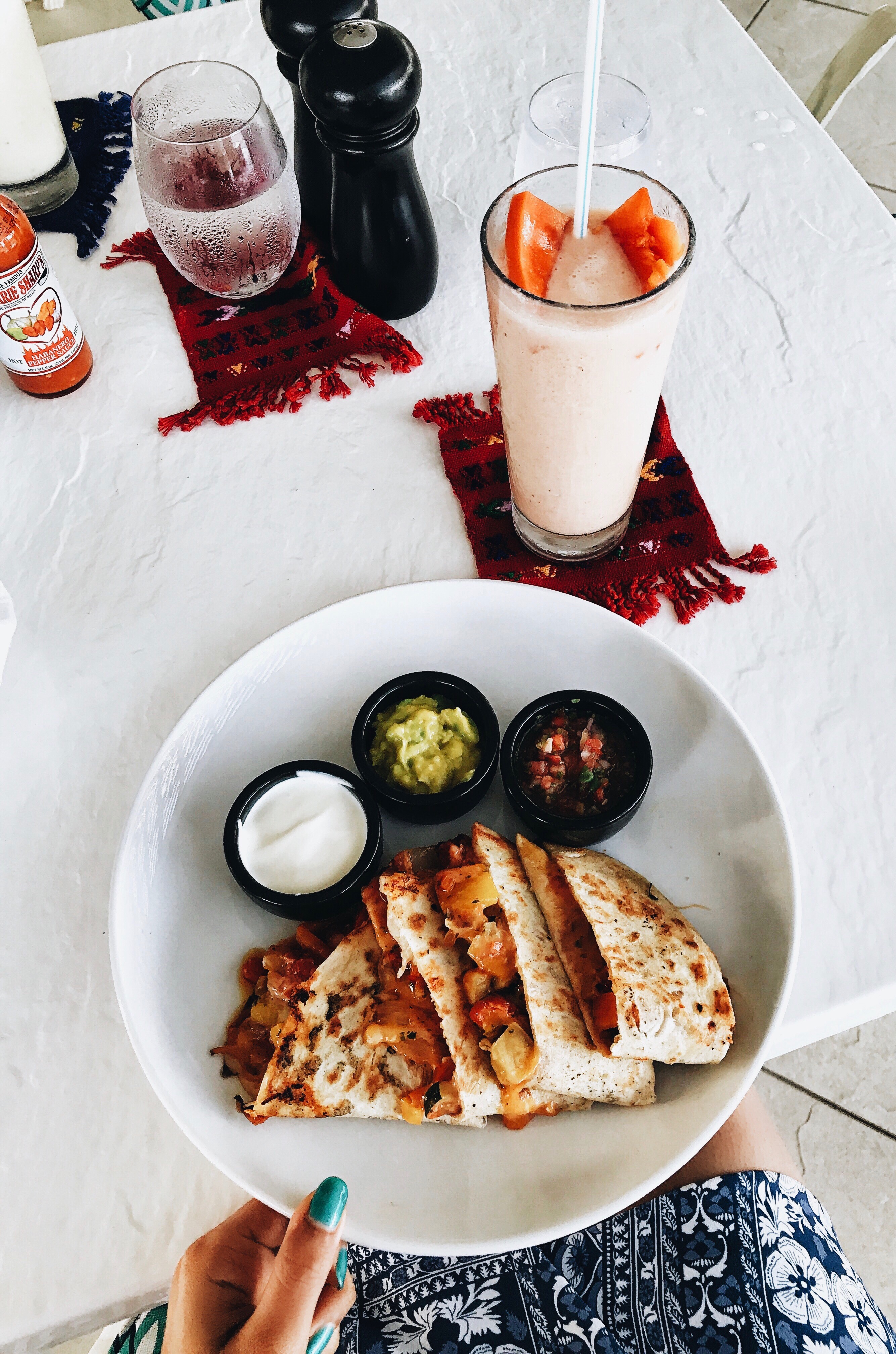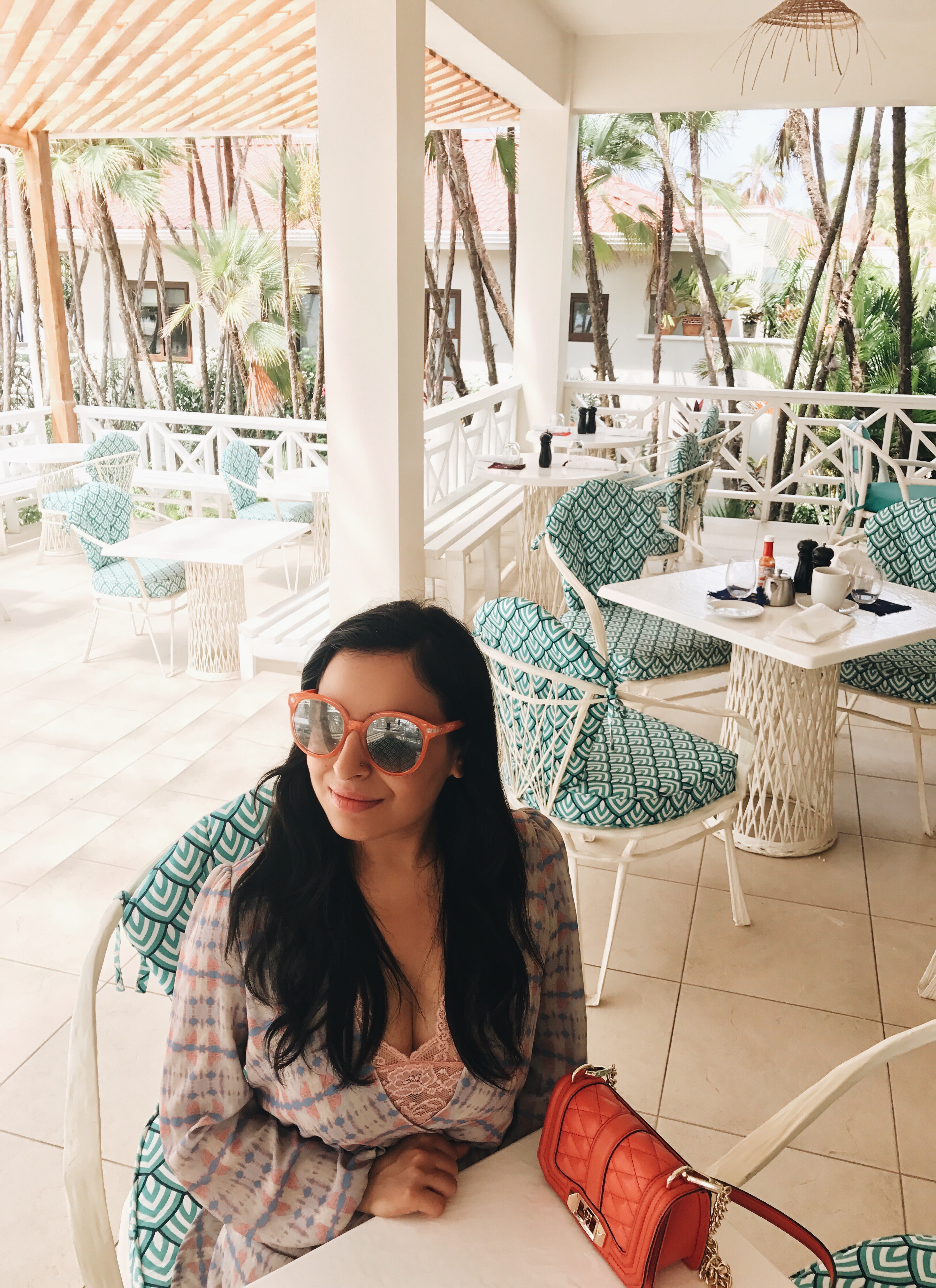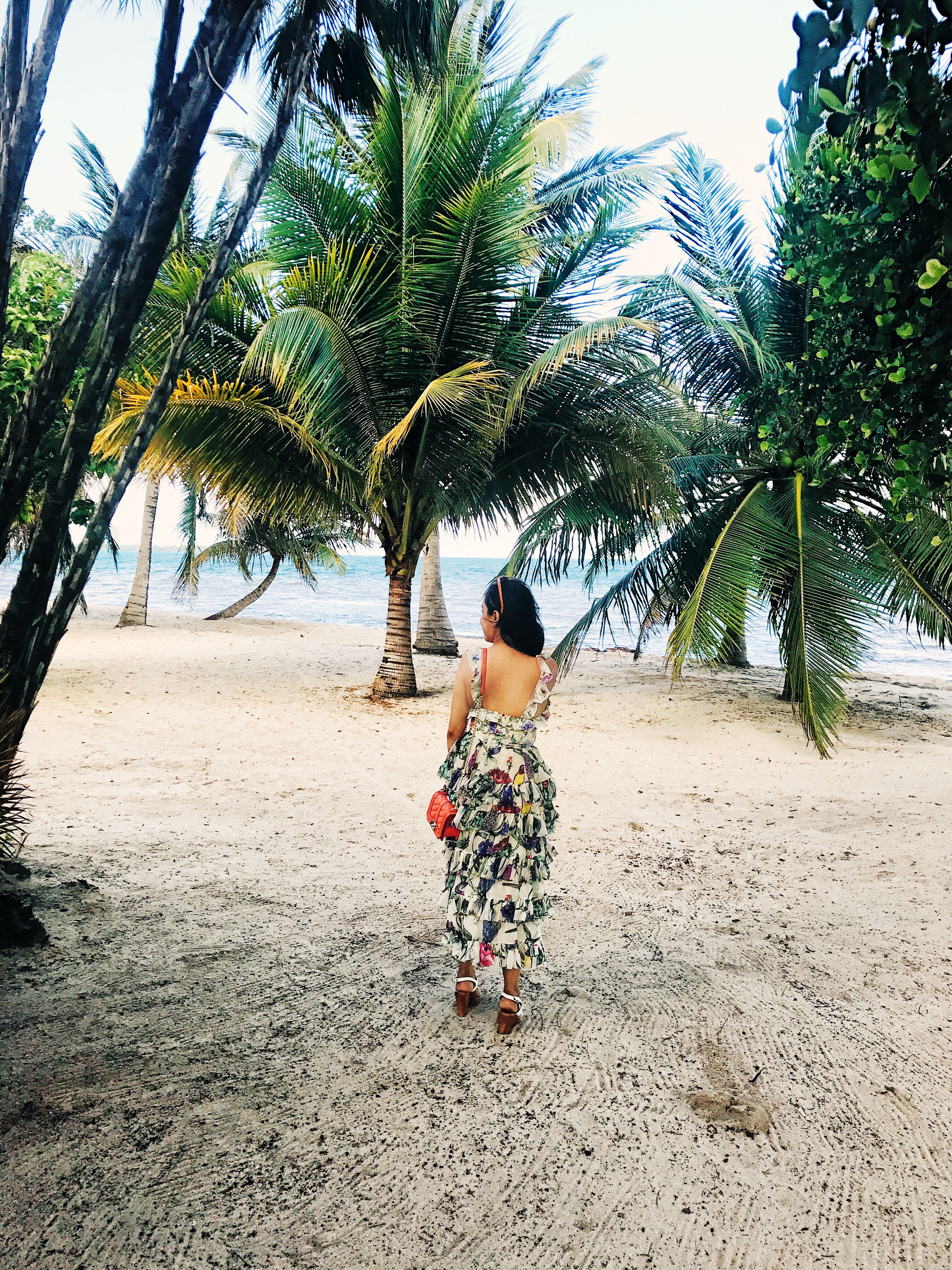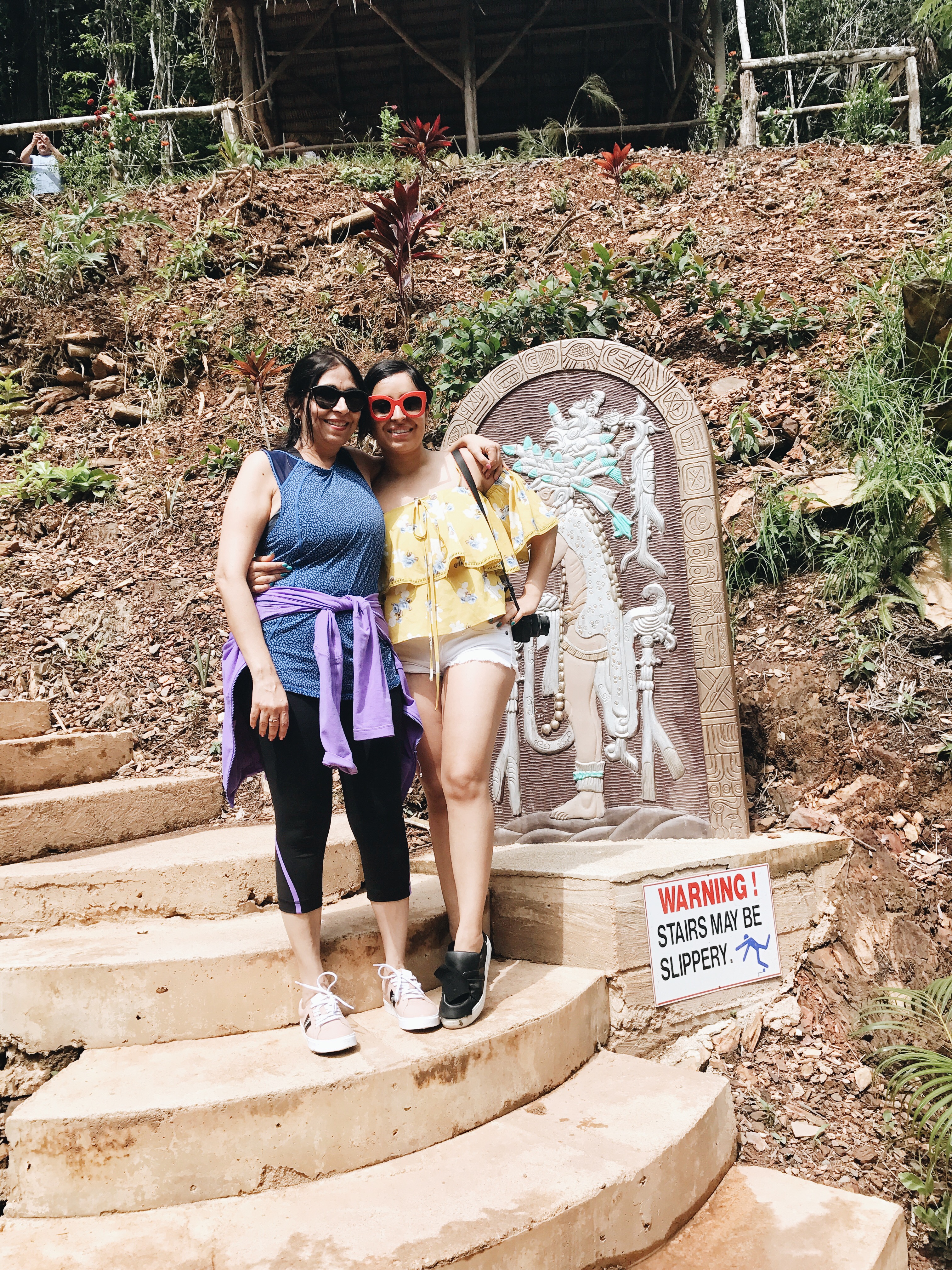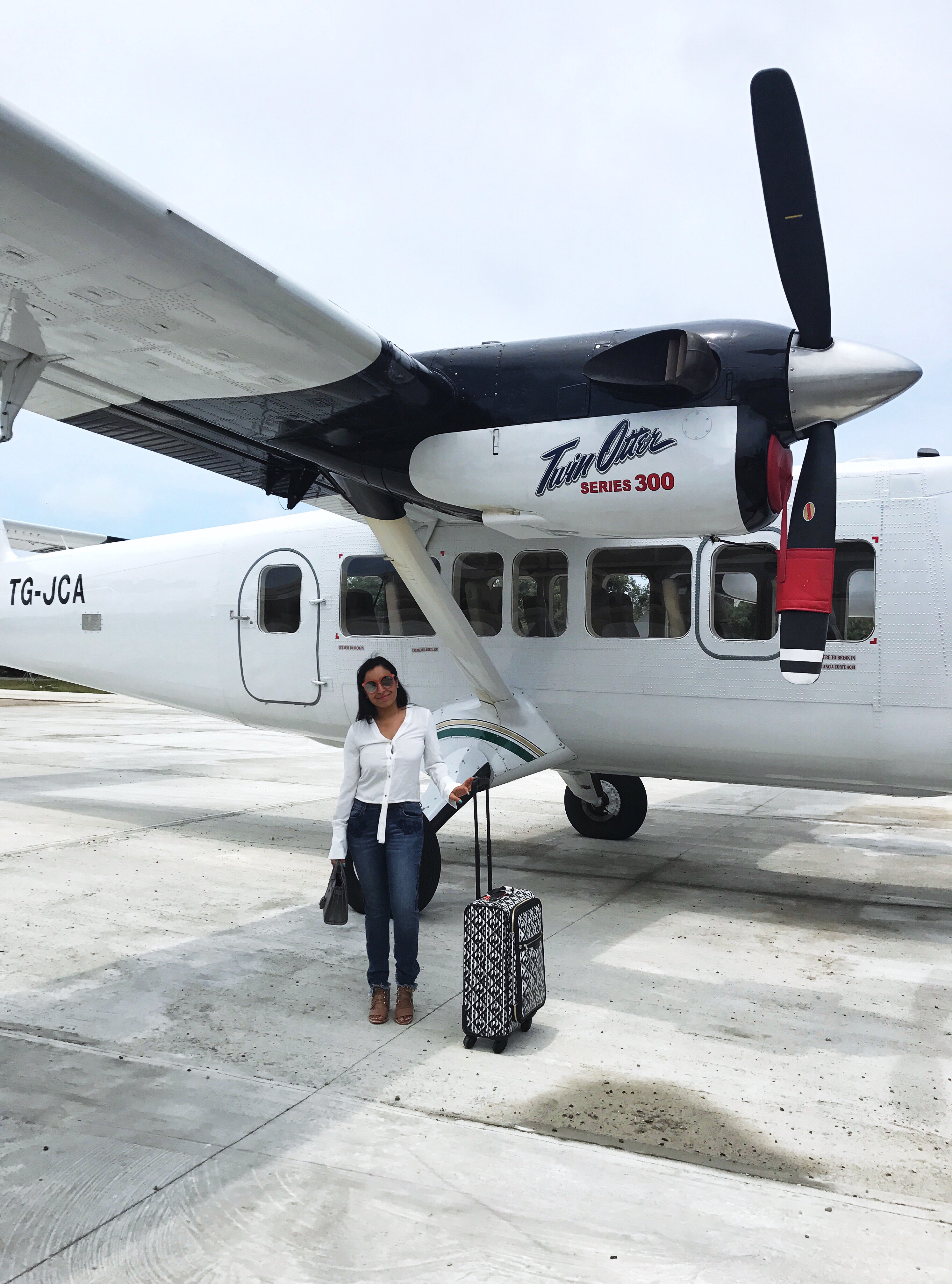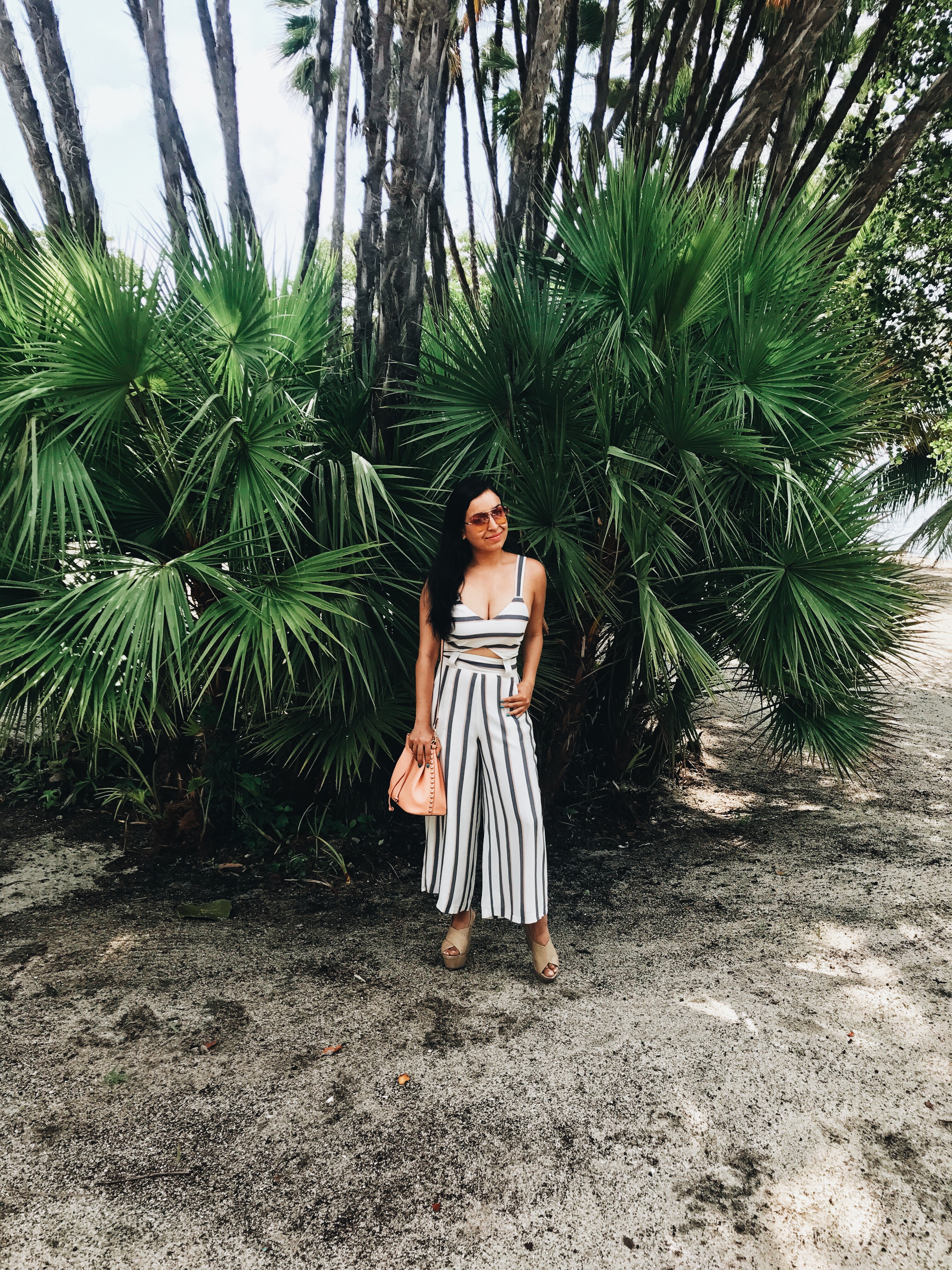 Hi Beauties!
If you have been following along on instagram and snapchat stories (bruinlovexo, add me), you already know my latest trip was to Belize for a relaxing getaway. Belize is a country on the eastern coast of Central America. It has a rich history and a variety of marine species. English is widely spoken in Belize and most importantly, it has been on my travel itinerary for awhile so I was looking forward to explore this exotic place!
My mom and I were jet set to Belize for the first time and were thrilled to experience some highlights at Naia Resort and Spa, and also with TripAdvisor through their awesome excursions.
We flew business class through Copa Airlines from San Francisco to Panama, where we had a short layover and then were on our way to Belize. Upon arriving at Belize City, we took a puddle jumper through Tropic Air to get to Naia Resort and Spa. We were pretty scared about the small plane as it only seated about 10 people. It was definitely a interesting experience but thankfully, we made it safe and sound to Placencia which is small town located in the Stann Creek District of Belize.
The moment we arrived to our resort in Placencia, we were greeted with such amazing hospitality and kindness. We received welcome drinks which were made of watermelon juice and some rum on the side.
The staff then kindly took us on a tour of the entire property and even though we were a bit tired,  it was fun to take a golf cart around the resort and explore a little.
This place was seriously a tropical paradise! We had a perfectly sized beach house that had wonderful ocean front views. We even had an outside shower which was so convenient with the rising hot tropical temperatures. The place was spacious and we truly felt right at home. It was also an awesome addition to have freshly ground coffee and a coffee maker in our room so we could be energized for our activities every morning. We also had private patio facing the beach front. Talk about travel goals!
"You better Belize it!" We kept hearing this fun phrase through out our stay and we knew it was about to be a great time.
The first day we took it easy and just settled into our breathtaking place.  That night, we went off to dinner at 1981 which is a cute restaurant serving flavorful Belizean cuisine (at the resort). We ordered the Avocado Black Bean Salad, Tropical Pineapple Passion Smoothies, and Eggplant & Coconut Curry. The resort has a wide variety of options for vegetarians and I was so impressed by their friendly service.
The next day we woke up super early to catch an excursion that I booked with TripAdvisor. If you have been following my travels for awhile, you know that I have used TripAdvisor in numerous cities to book fantastic tours.
This tour took us to Ranguana Island by boat – which is a picturesque private island.  We decided to go kayaking, snorkeling, and relax on the hammocks for the day. It was such a lovely island and it was seriously so freeing to just disconnect from social media for a little while (even though they did have wifi, hehe, thank God for that!)
We also enjoyed a hearty lunch that was made freshly on the island. We had a mouth watering combination of coconut rice, plantains, cole slaw, and watermelon for dessert.
Oh and did I forget to mention we had the best drinks!? CHEERS! We had fresh coconut water, strawberry daquiris, and pina coladas. This turned out to be such a fun filled day – with so much relaxation and exploration at the private island.
The next day it was time for a pampering experience. The Naia Resort has a lovely spa where you can get many unique treatments done. I opted for the Coffee and Seaweed Body Scrub which was quite invigorating. It left my skin glowing and rejuvenated. I highly recommend this treatment to anyone looking for the ultimate spa experience!
Later that day, we took photos around the beachfront and cute spots at the resort (which you saw on instagram, hehe).
A huge shoutout to mom for taking those fantastic images! Later that day, we also had dinner at Maya Beach Hotel. It was a great experience and we ordered a watermelon salad, layers of vegetable dish, and a spinach ravioli dish. (The Naia Resort arranged a private van for us which made it easy to go around Placencia.)
The next morning we woke up bright and early for an excursion we booked a night before with our resort. I convinced by mom to go Zip lining and Tubing with me! We were so stoked for this new adventure.
The Zip line truly intimidated me but it was so exhilarating to let go of all my fears and zipped through the rain forest and beautiful river. The tubing felt like true bliss- and it was so nice to float through the mostly calm river and cool off after our Zip lining session. We also visited the Mayan King Waterfall and swam in the surrounding waters. It was definitely a day to remember.
We went back to our resort and then packed  – because the next morning we had to get up early for our long journey back home. For me, flights always feel longer when your vacation is ending but we were leaving with some unforgettable memories!
This was such an outstanding trip and I definitely recommend you check out Belize on your next vacation. You will especially love the tropical vibes, the privacy of the Naia Resort and Spa, and the flavorful cuisines of this eclectic place.
PS. I'd love to hear from you in the comments below… Have you been to Belize? Whats your favorite tropical destination?
Thank you to TripAdvisor for sponsoring this post and thank you for supporting brands that make Saffron on Rose possible. 
XOXO,
Alisha