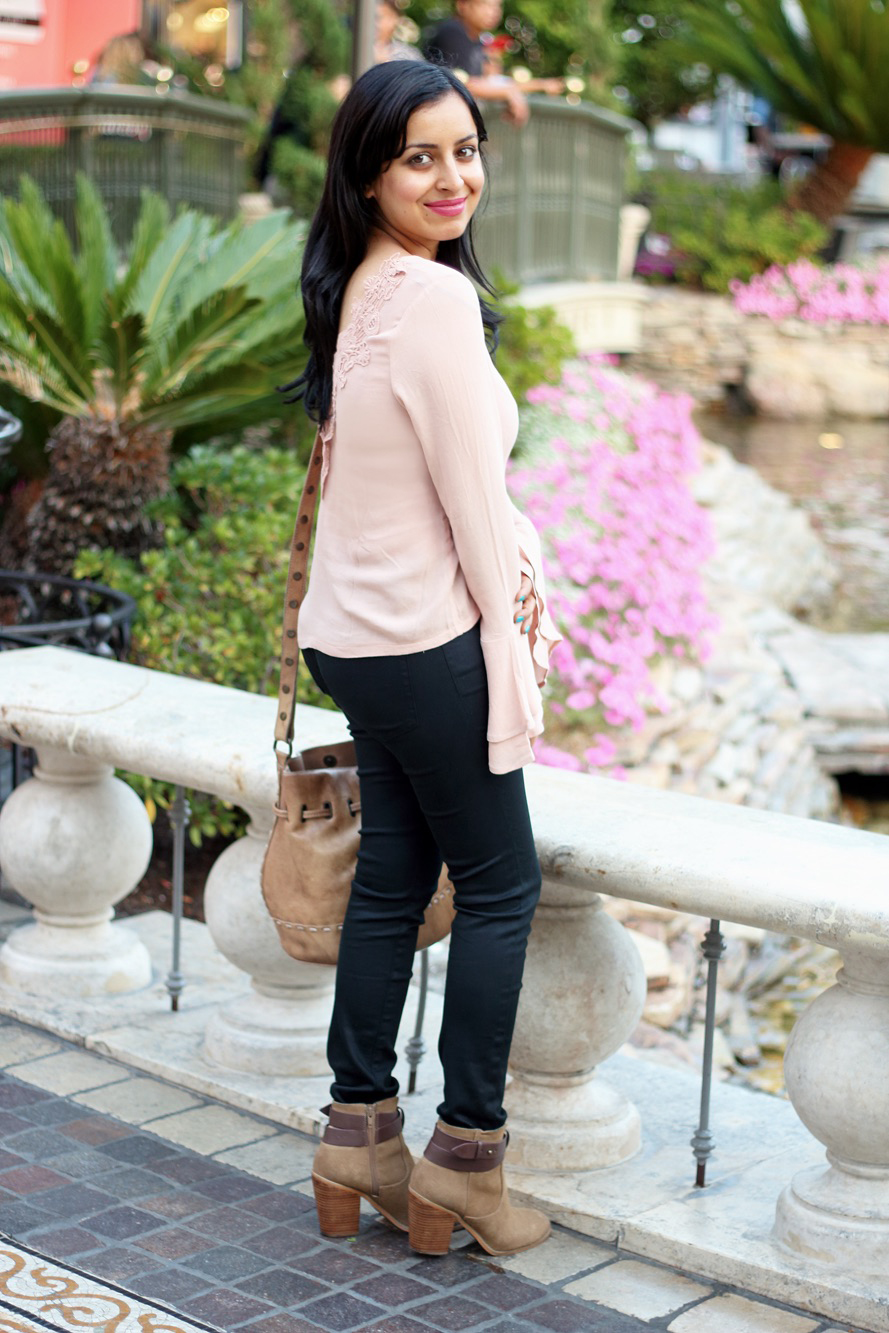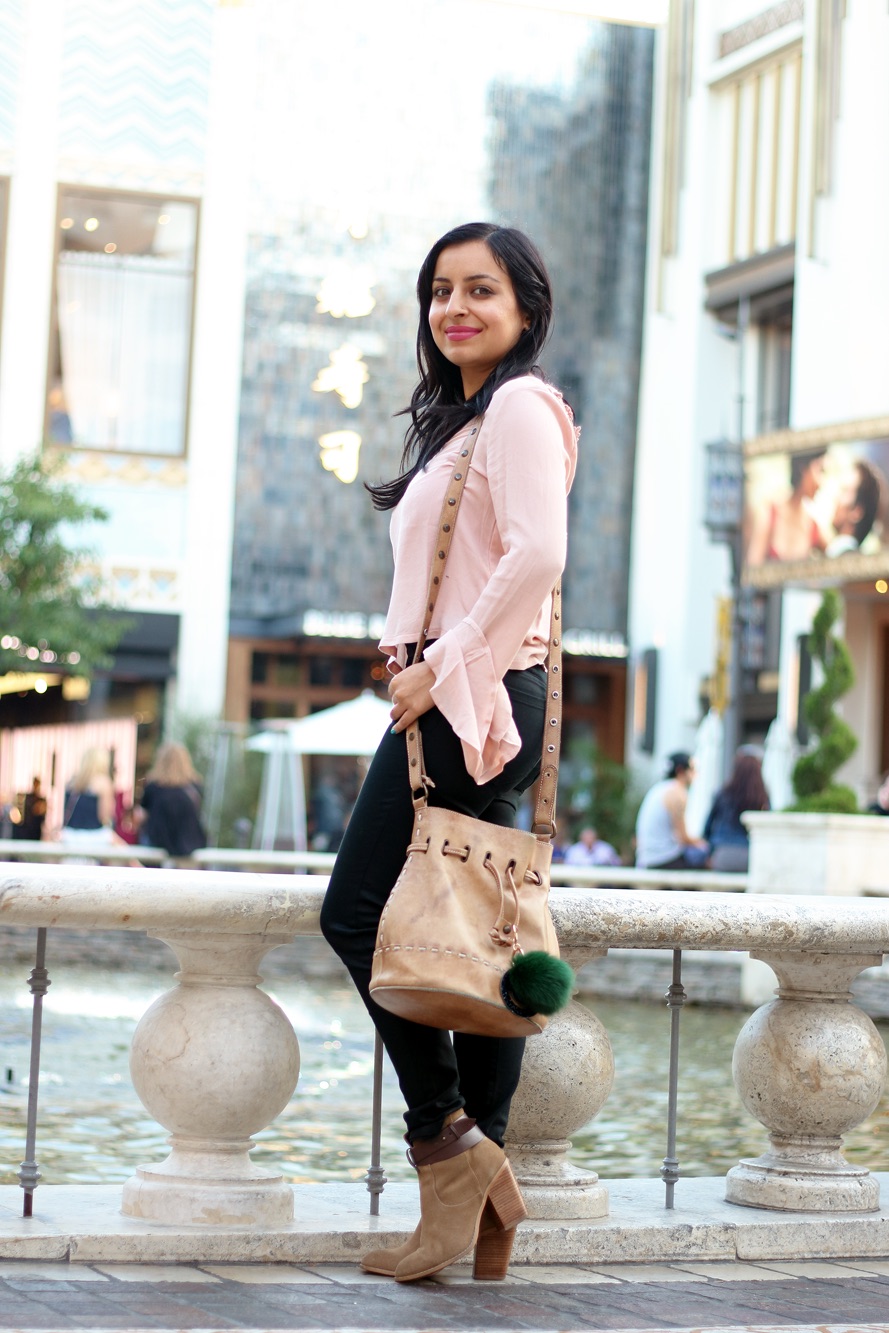 Hello Lovelies!
One of my blogger besties Sharon Litz, and I recently added an awesome event featuring Derek Lam at the Grove. We were so excited to go and explore his latest collection. The event was in Nordstrom at the Grove. We took some fun pictures with Derek Lam and told him about our selves. He was such a sweet person and of course we are very inspired by his unique designs!
These are few images that Sharon Litz snapped of me. Before the event, I went on a huge shopping haul and you'll never guess where I snagged this outfit ! I actually bought this cutesy summer blouse from Forever 21. The black jeans are a classic piece and they are also from Forever 21.
I decided to top off the look with my Bedstu bag. Bedstu makes such cute bags. This leather bag compliments the outfit so well. I also pulled out my Sole Society booties to finish this look. I wear these so much because they are extremely comfortable and versatile.  Be sure to shop this awesome look that is great on the budget!
We had a great evening at the Grove and enjoyed a yummy Pressed Juicery freeze as well.  Hope you all have a wonderful weekend and be sure to stay in touch. (My snapchat is @bruinlovexo and instagram is instagram.com/saffrononrose.)
Best,
Alisha