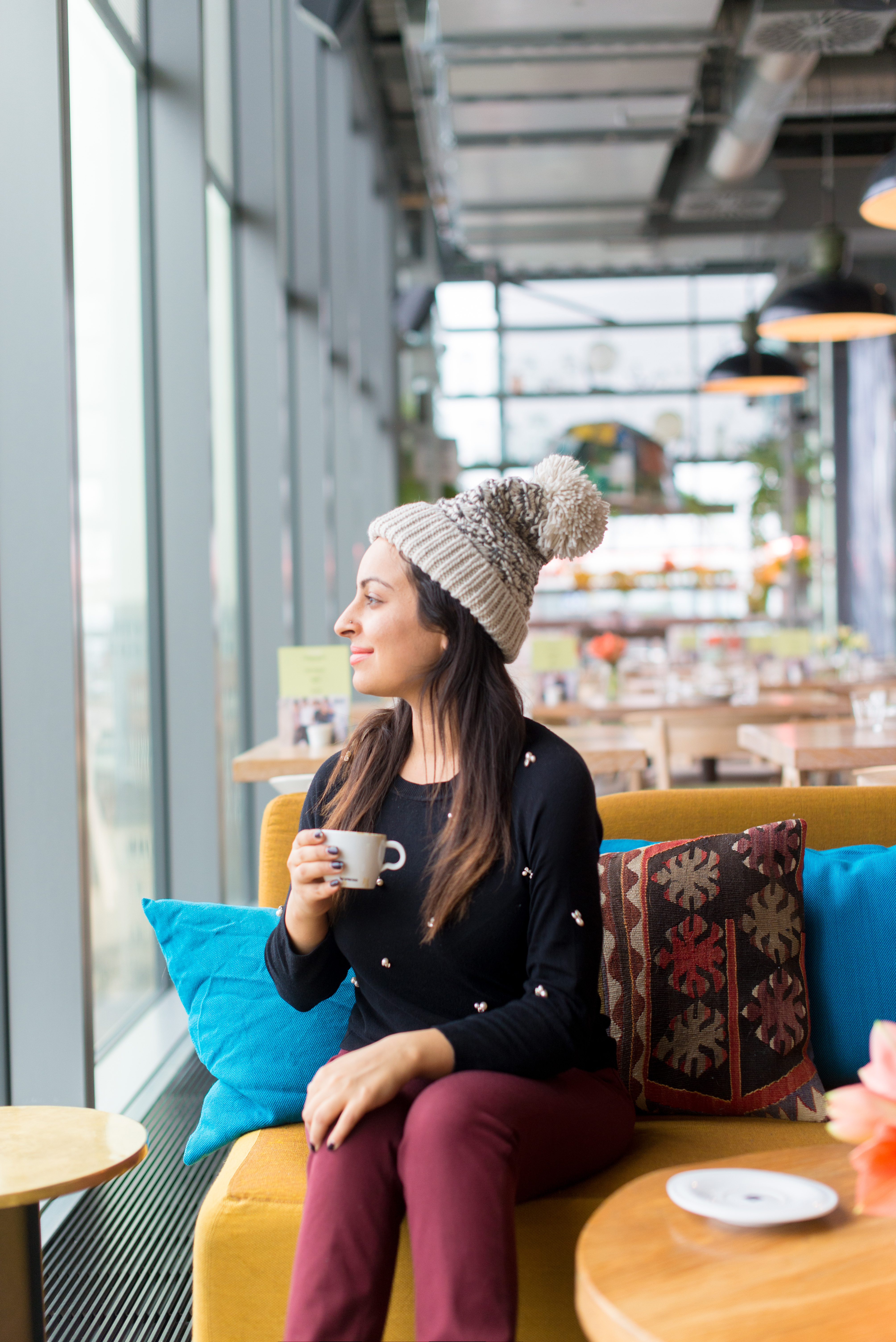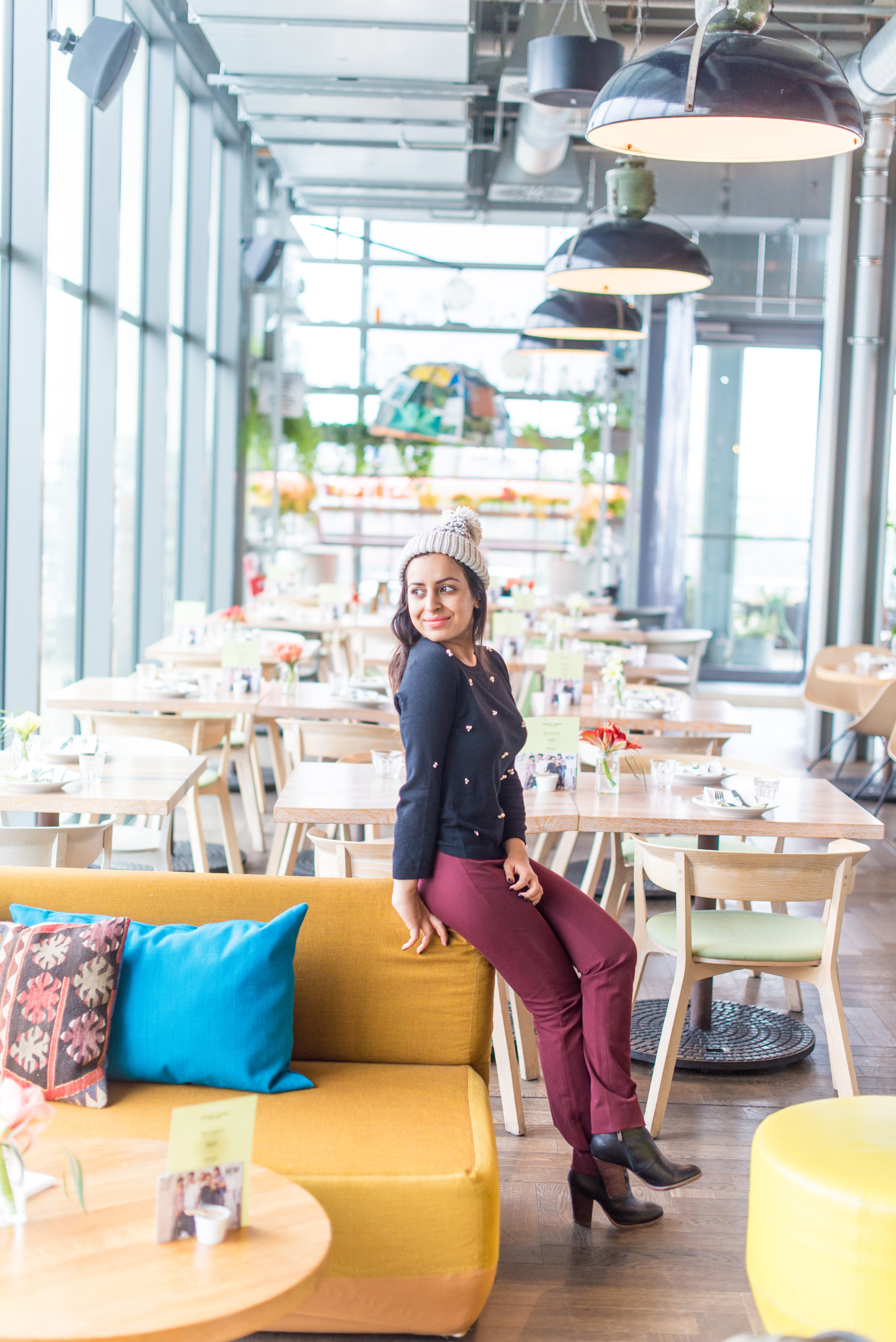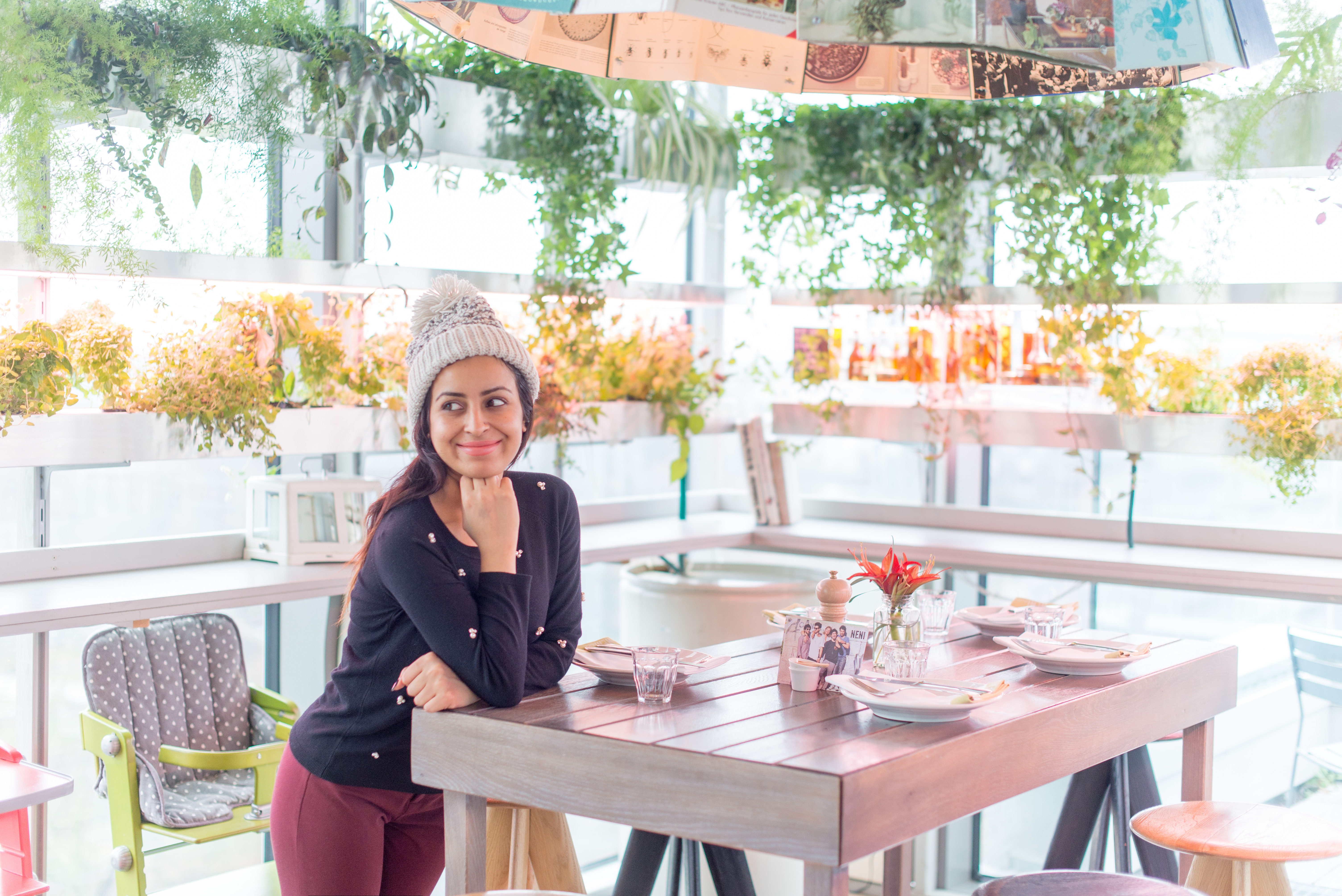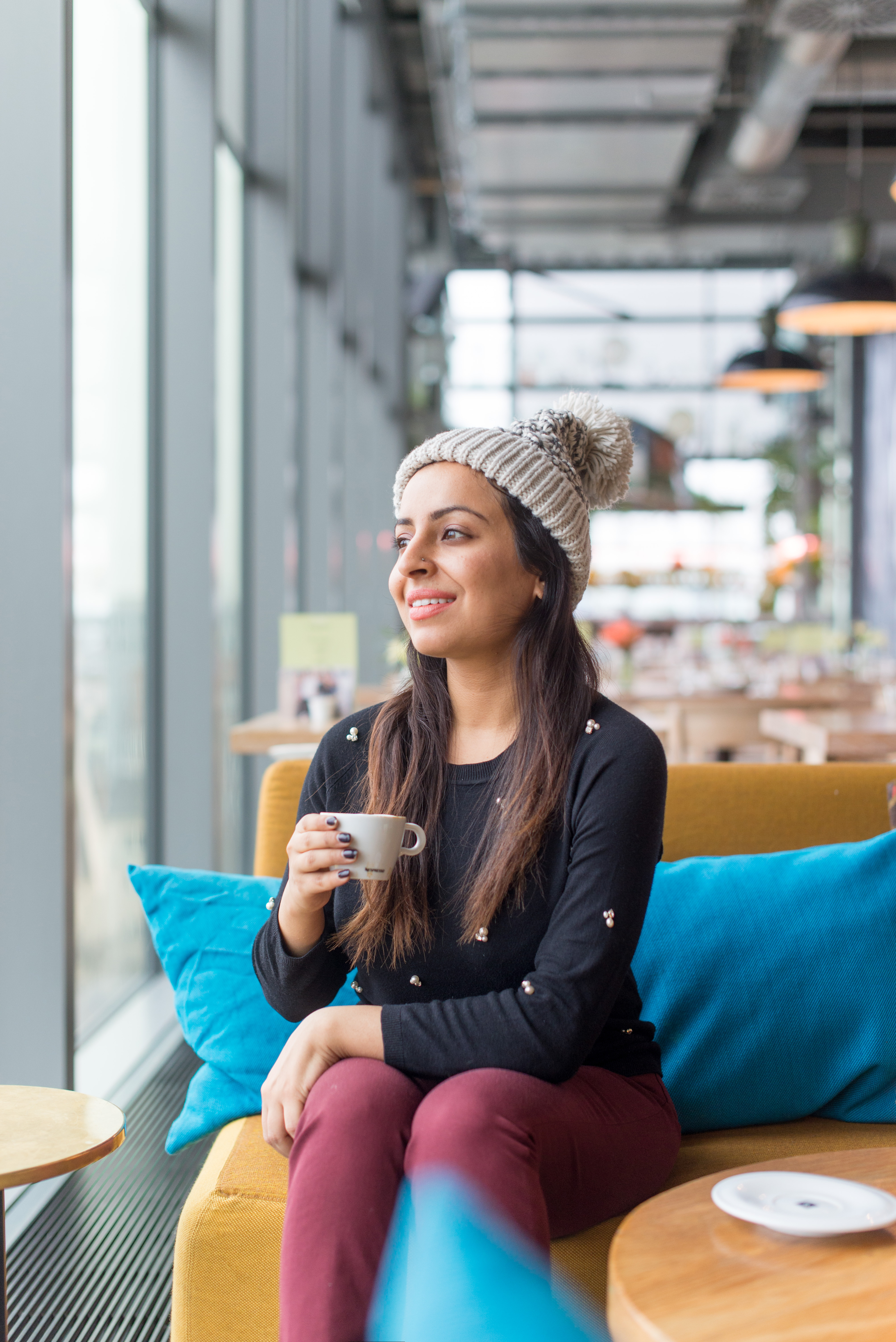 Hi Loves!
My Berlin trip was such a delight (well for the most part!) – but nothing compared to staying at 25 Hours Hotels. They kindly hosted me on this trip. This is hands down the most hip and experimental hotel I have ever stayed in . Each corner was so artsy and instagrammable . This was seriously a blogger's dream come true so of course I had to share a quick shoot in this lovely space!
The pictures below were shot at Neni Food, which is a restaurant and bar at the top floor of 25 Hours Hotels in Berlin.
This place was seriously magical. The bright colors and the huge windows created the best possible light conditions indoors. I enjoyed a cup of coffee and we decided to shoot some fun images for you all!
I went with a cozy look since it was 1 degrees outside. The weather in Germany was a huge shock to me, and I felt like the cold was damp so it felt even worst. Anyways, being indoors, I pulled out my Zara Sweater, Banana Republic pants, and Saks 5th Avenue Beanie. 
This California girl did not know how to handle European winters but I guess I managed to look chic in this look! What do you think?!
Have you all been to Germany and if so, what was your favorite part?
PS. I'll share more of this lovely hotel in more posts to come because I'm sure you will wanna see it!
For now , go follow me on INSTAGRAM.
Tweet me HERE.
Subscribe to my YOUTUBE.
Love,
Alisha