COACHELLA OUTFIT 1: Wearing Jeffrey Campbell lace up shoes, Top Shop romper, (ONLY 20 BUCKS, OMG!!!) Nasty Gal jacket, Illesteva Shades, Marc Jacobs Bag, Pixi Beauty Lipstick , Black Hat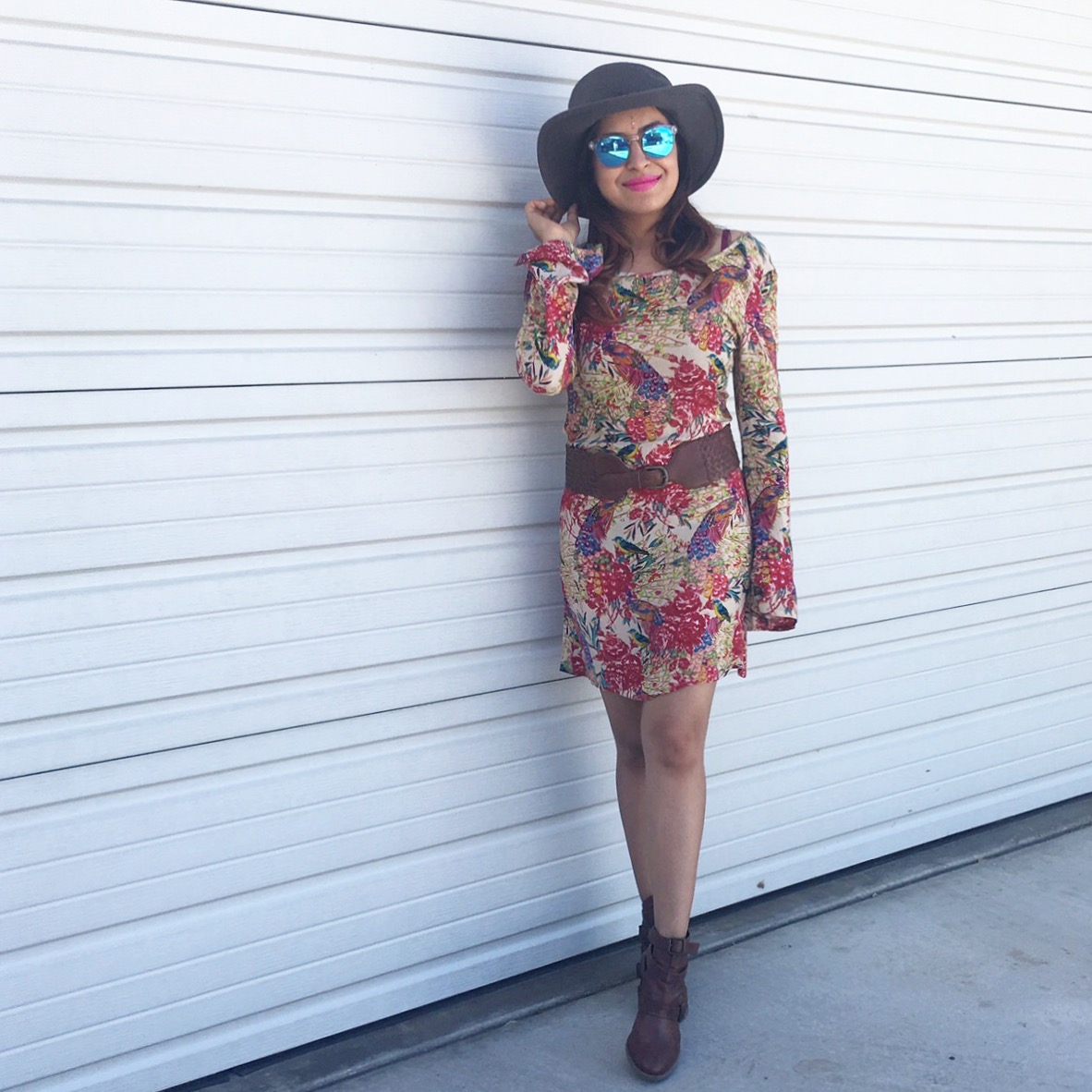 COACHELLA OUTFIT 2: (Wearing Raga la dress, (UNDER 50 BUCKS!) Urban Outfitters Belt, Report Booties, Vintage Grey Hat.)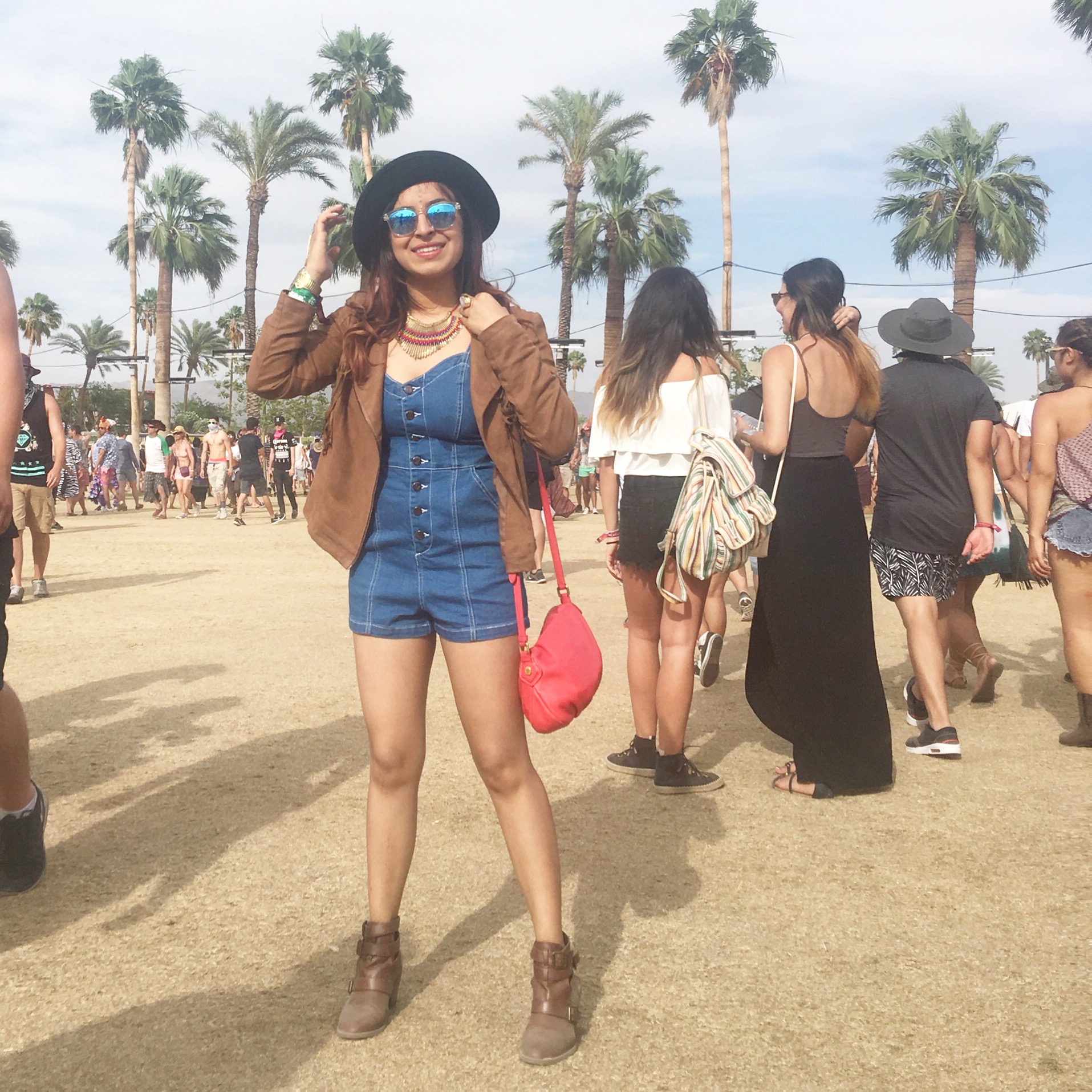 COACHELLA OUTFIT 3 : (Minkpink Romper, Dotti Suede Jacket, Converse Sunnies.)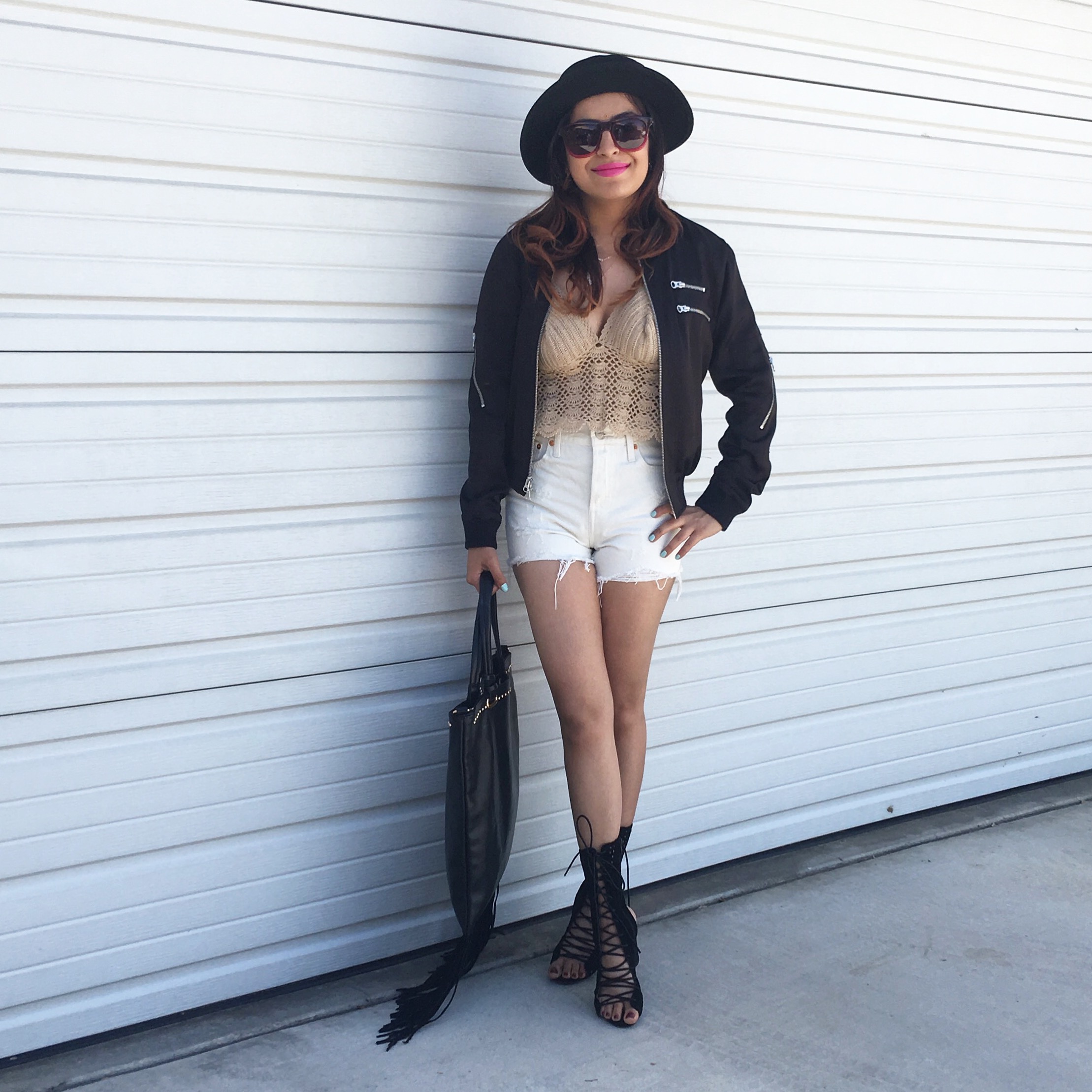 COACHELLA OUTFIT 4: (Off beat Cuts Crotchet Top, Urban Originals Bag, Converse Sunnies, Levi Shorts) 
Hey Loves!
After much deliberation and thought, I finally decided to attend Coachella this year. (As you have probably seen on my snapchat: bruinlovexo, hehehe).  I literally decided to attend the festival two days before the actual thing so I was freaking out about how I would manage everything.
Thankfully, I was able to go , find a place to stay, meet up with my friends, and enjoy the festival!
It was seriously a one of a kind experience. Coachella is an awesome arts / music festival filled with interesting people, amazing food, and the best music. If you haven't gone yet, I encourage you to go and see what you think of it yourself.
I honestly felt like it was a dream come true because I wanted to go for years. I arrived on Friday and danced through the desert  . I felt the wind on my skin, and that was all good – up until I couldn't breathe since there was just SO MUCH DUST, haha! It was still an incredible experience though and I had an awesome time with my friends.
The highlight of Coachella (for me) was definitely Disclosure's performance . I am a huge fan and I did cry when they performed. I was so ecstatic and stress relieved – after a long week of midterms and other issues I've been dealing with this past month.
It was truly unforgettable to just release all my energy and just dance the night away with such great vibes.
I also loved the fashion scene at Coachella. I literally just spent one day sitting down in a corner alone, and admiring it. No shame, HAHA. I was so impressed and just wanted to take it all in!
I think Coachella has something for everyone. You really don't have to be crazy (BUT YOU CAN), its all up to you and how you want to enjoy yourself.
It was quite a struggle to plan outfits just a day in advance but I managed to put together some super cute combinations. Hope you guys love my mini Coachella diary and find the looks fun / festive. I will also include links so you can easily shop the items.
What do you guys think? Did you go to Coachella or will you go next year? I would love to hear your thoughts!!
Love you all,
Alisha