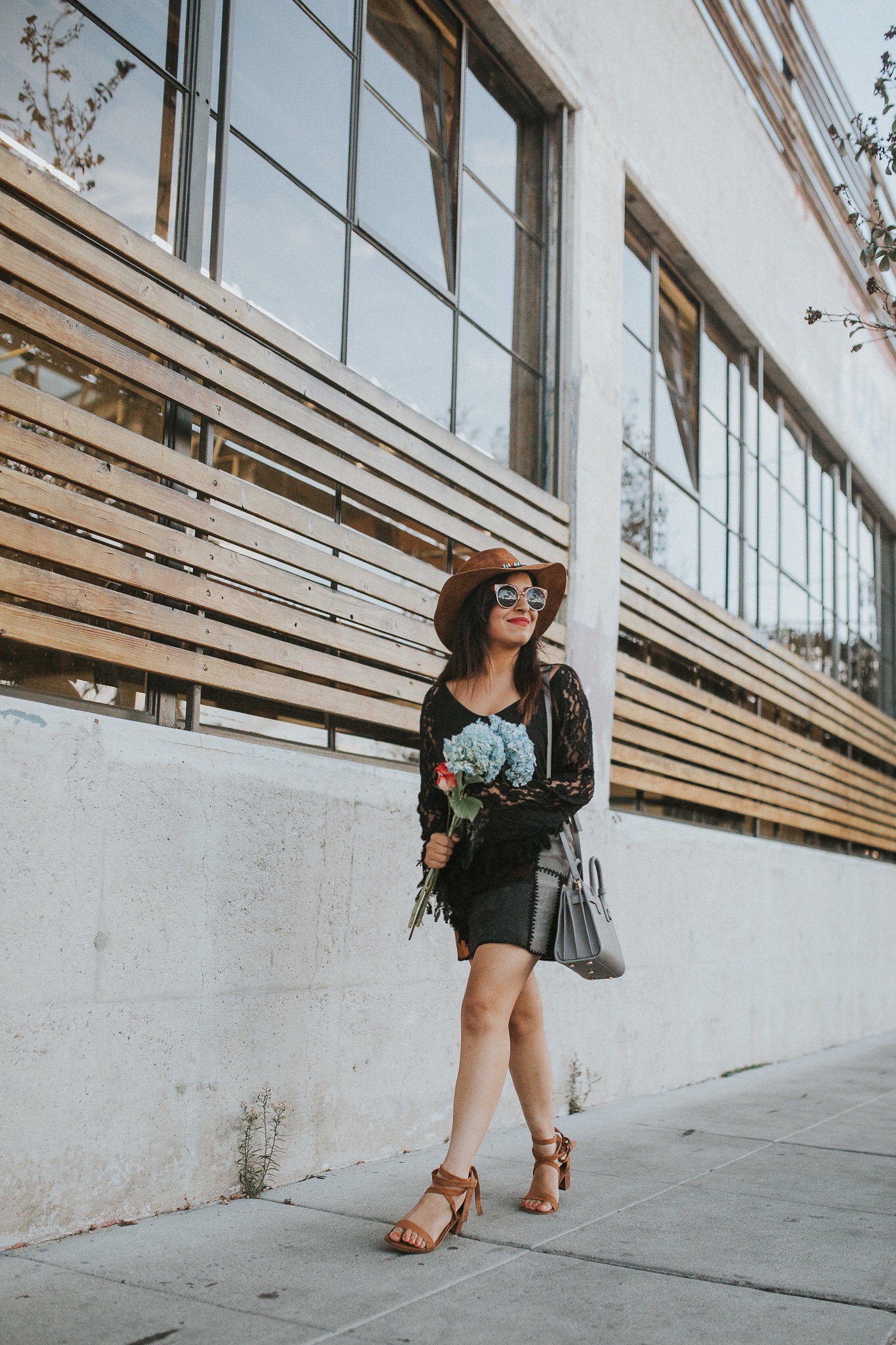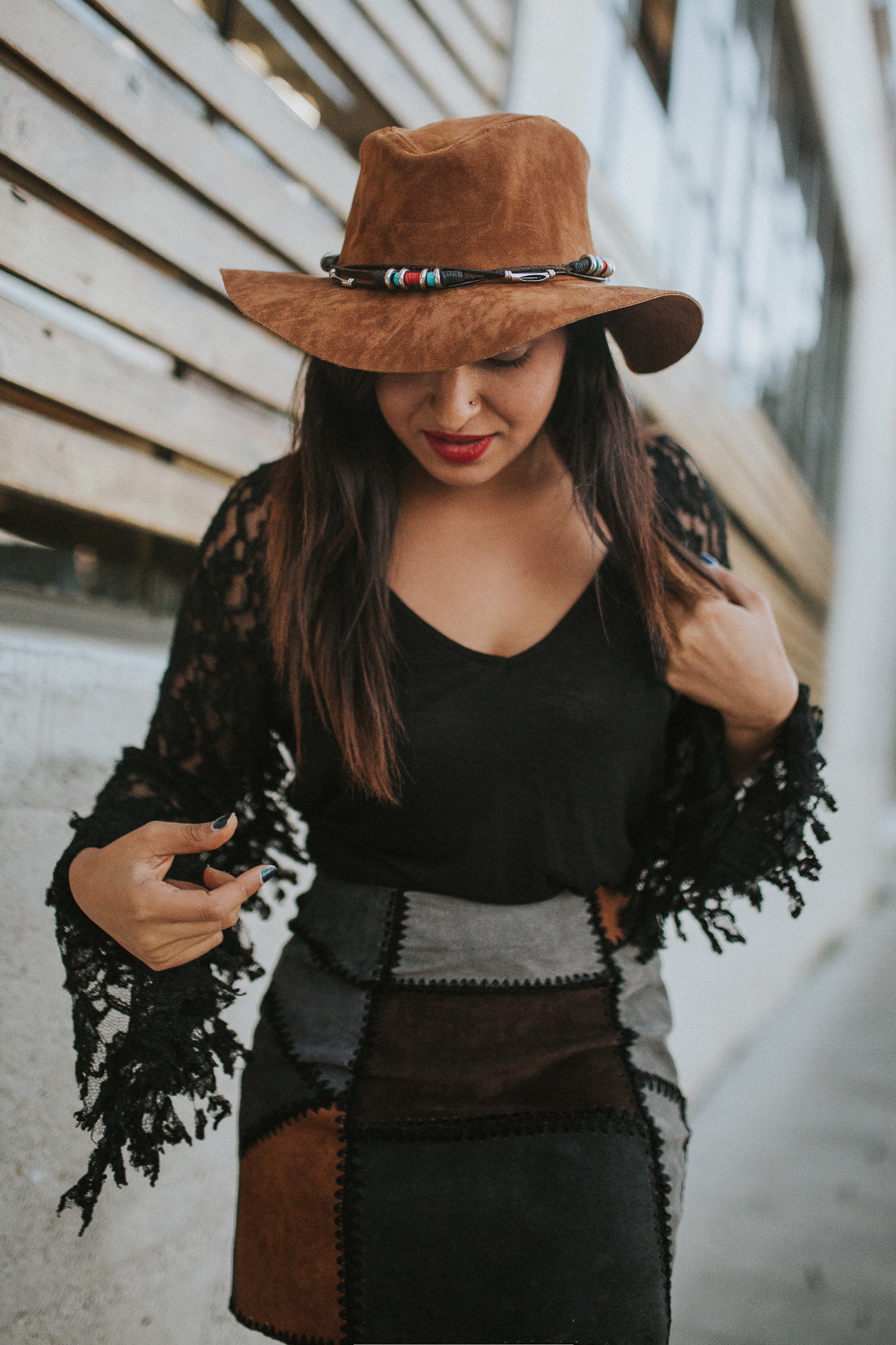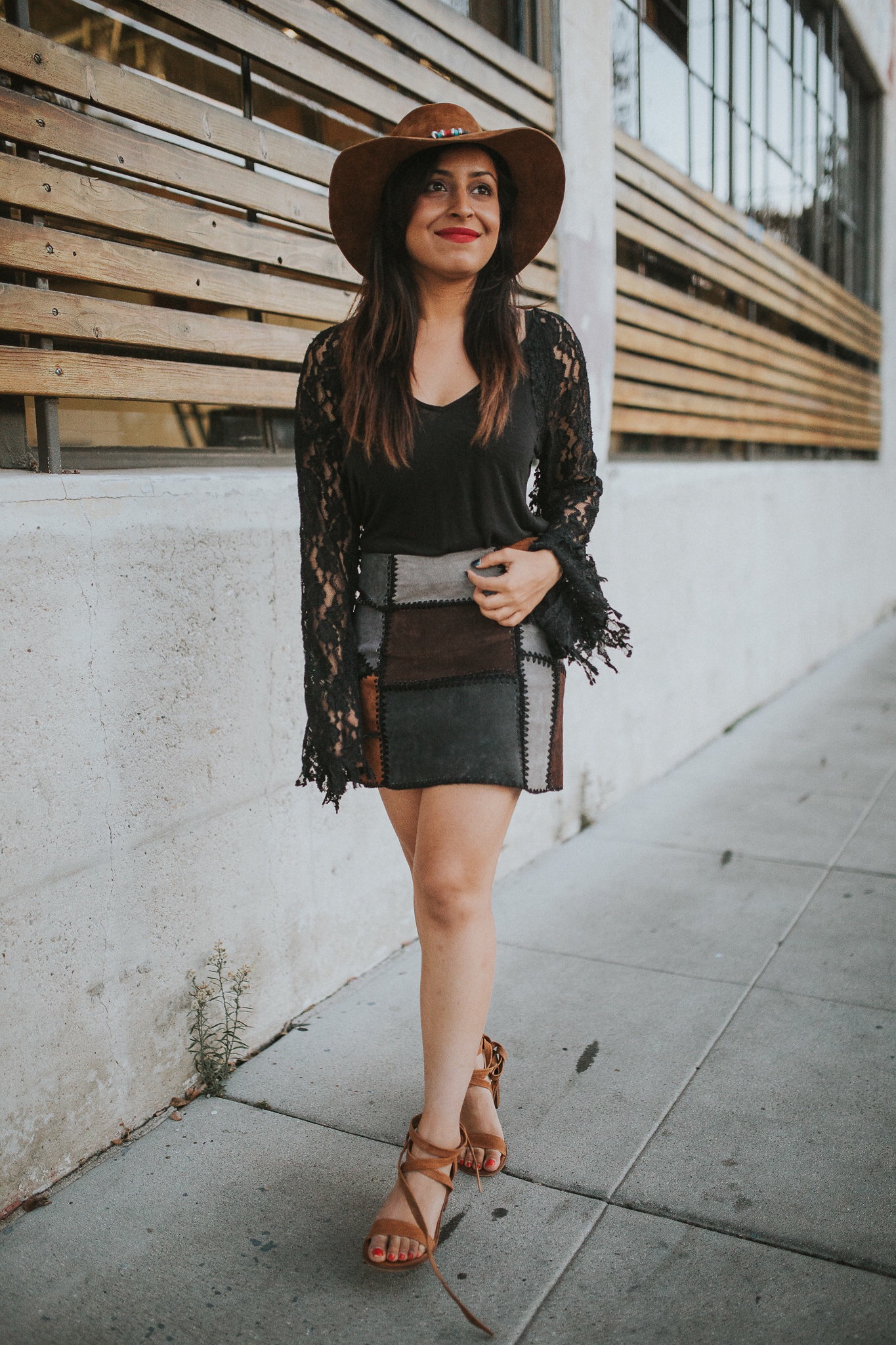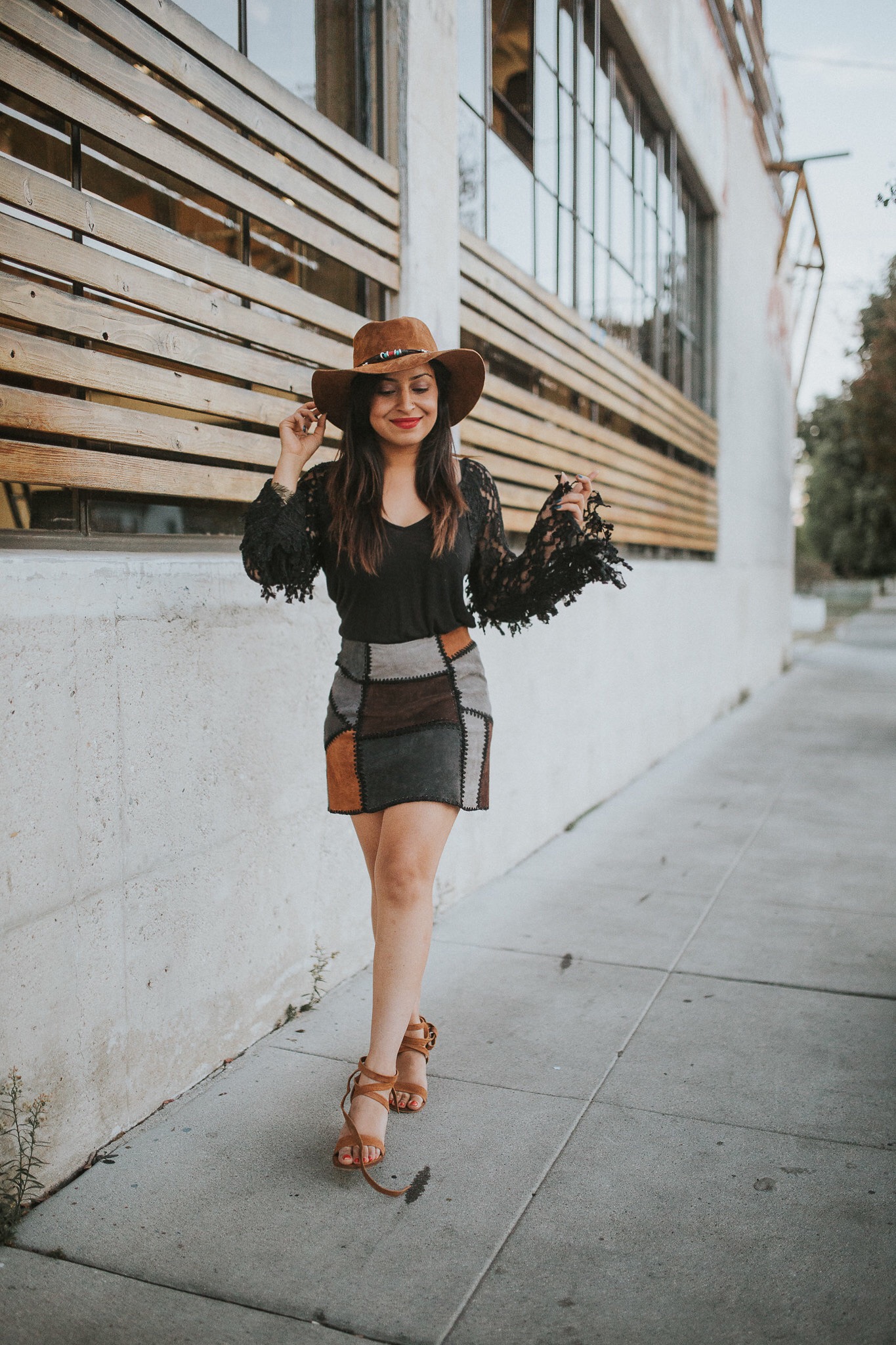 Hello Everyone –
Its the middle of Fall in California which basically does not mean much change weather wise, but at least we can set the mood for something fun. Pumpkin spice lattes, cozy sweaters, warmer tones….all remind me of fall! There is just something so special about fall because I feel like it represents togetherness and family time. I am looking forward to visiting my family next weekend actually!
This outfit was inspired by bohemian vibes yet still has a twist of fall flavors in it. As I said earlier, I like to gravitate towards warmer tones during fall. I wore this gorgeous patched skirt from Zara which is available here. I paired it with these adorable strap up flats from Steve Madden which you can find here. I am also wearing this black blouse with lace detail from Urban Outfitters .  You can find a similar blouse here. To top off the look, I added this rustic hat from San Diego Hat Company, and here is a similar one which I absolutely adore. Lastly, I snagged my favorite YSL bag and a beautiful bouquet of hydrangeas to complete this look. ; )
This is a cute little outfit you can experiment with for a casual hang out , running errands, or a day out with friends. Hope you enjoyed this post & let me know below what you love about fall!
Thanks for stopping by xx.
Love Always,
Alisha
PC: Victoria Gold