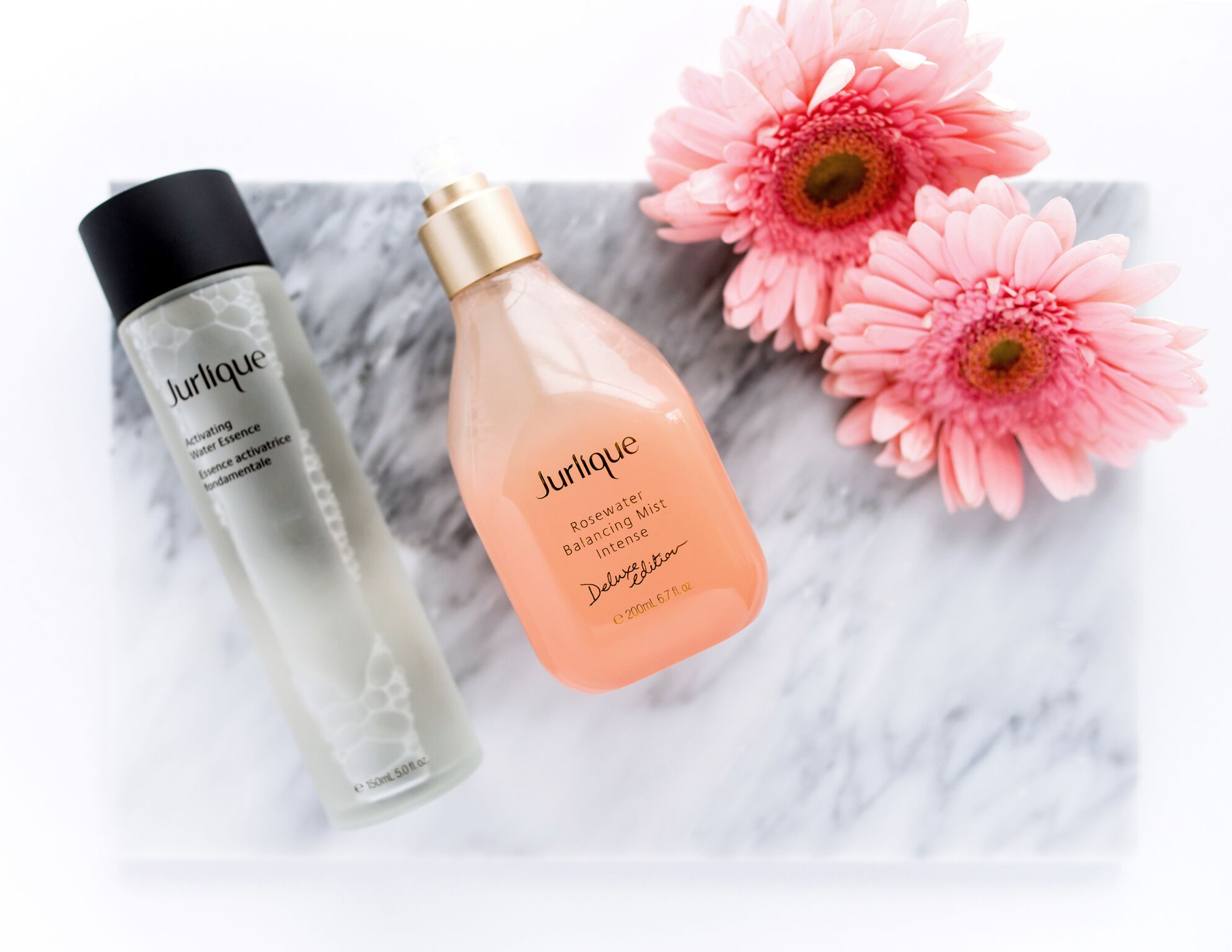 Hi Ladies!
Hope you are all doing well – I am so glad this week is coming to an end. Its time to finally relax and get my skincare regimen going in full force!
I have previously done a post with Jurlique on the blog so you may be familiar with this brand. I am a huge fan and have a serious obsession because their products truly work magic on my skin.
Today, I will be focusing on only telling you about a few key favorites even though I have used quite a few products from their line.
I was first introduced to Jurlique when I was living in Australia about 2 years ago , and I was pleasantly surprised at the cute packaging and scents they had to offer.
I have used the Jurlique Rose Water Balancing Mist for quite a while now . I use this product as a toner before bed, to freshen up my makeup, and in the morning, I honestly just cannot help using it ALL THE TIME! Its actually so addictive. But why is this product so good?
Personally, I love the mist because its made of potent Rose extracts to deeply hydrate, restore, and soften your skin.
Its enticing smell also captivates the senses and automatically puts you in a good mood.
It will give you that natural glow you crave for.
The next product from Jurlique that I highly recommend is the Activating Water Essence . It is a plant water based infusion enriched with highly concentrated and organically grown marshmallow root to improve the skin's ability to retain moisture and hydrate.
Its great for problem areas like dryness, uneven skin tone, and dullness.  You will notice that your skin is left softer and smoother because it contains lavender, geranium, and Australian sandalwood.
I hope you all enjoyed this post and I love learning about what your skin care favorites are. Have any of you used Jurlique products?
PS. They have launched in the US too now so you have no excuse to try them. Be sure to shop some of my favorite products from this post too and feel free to ask me any questions :)
XOXO,
Alisha