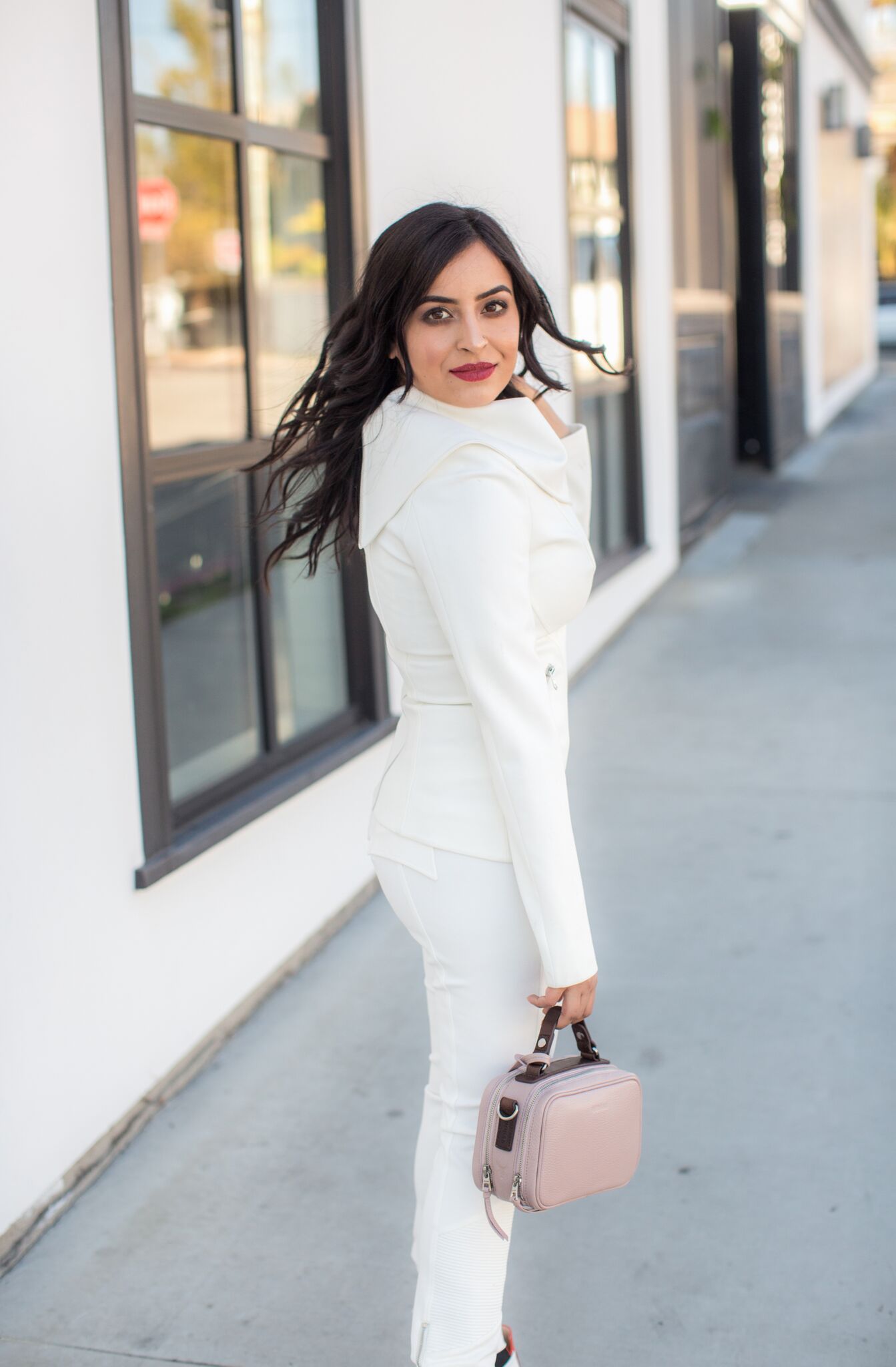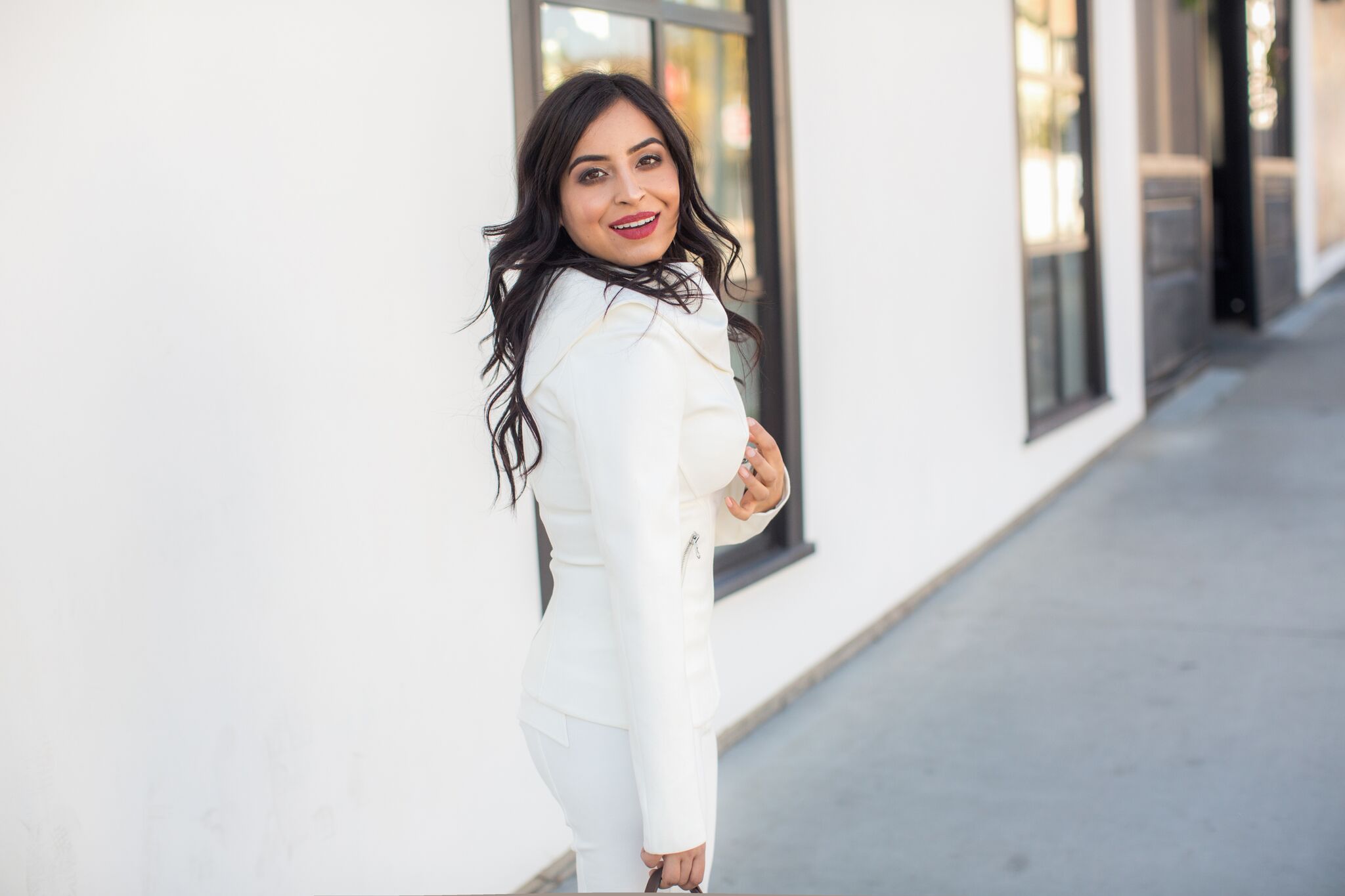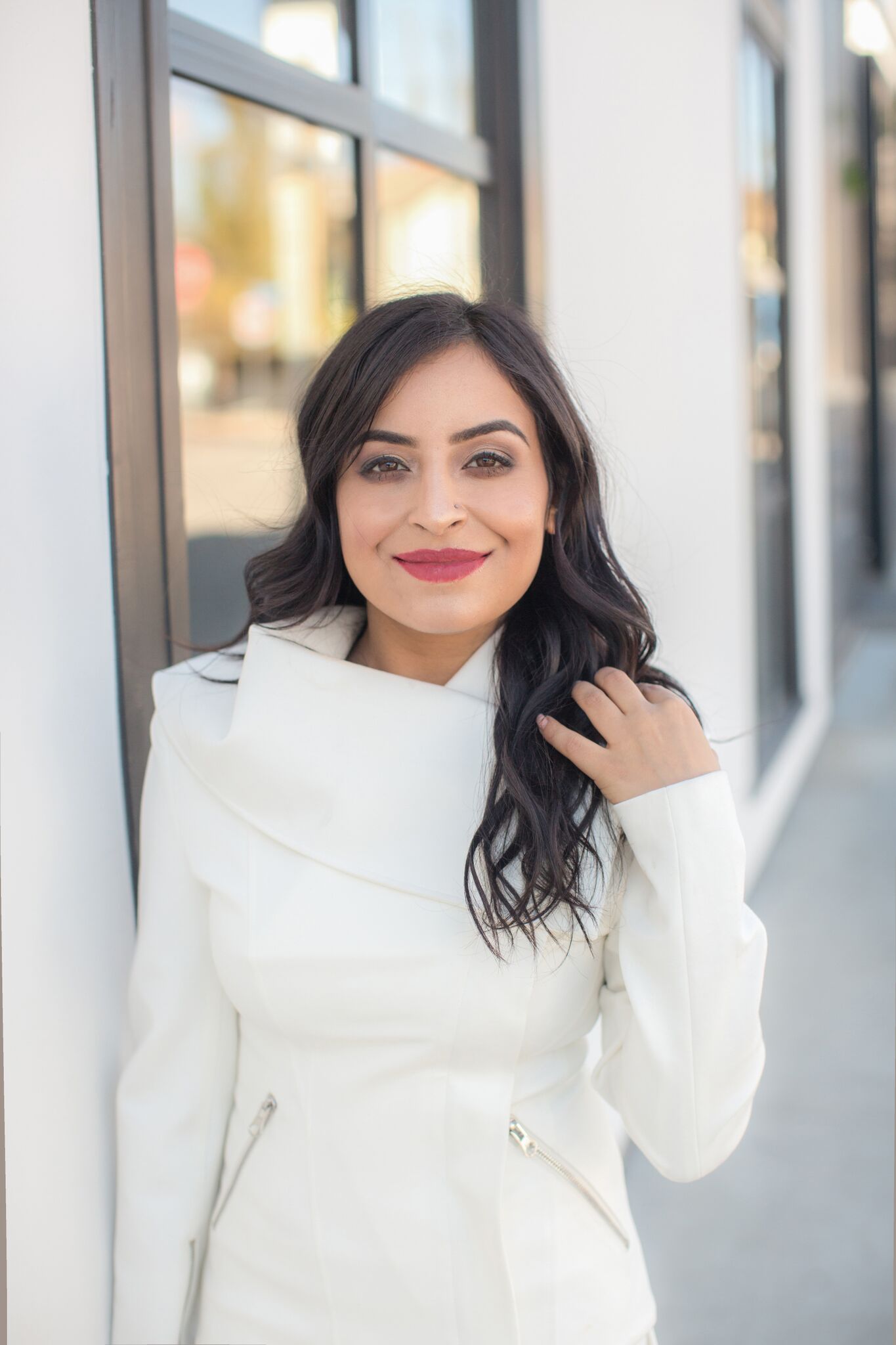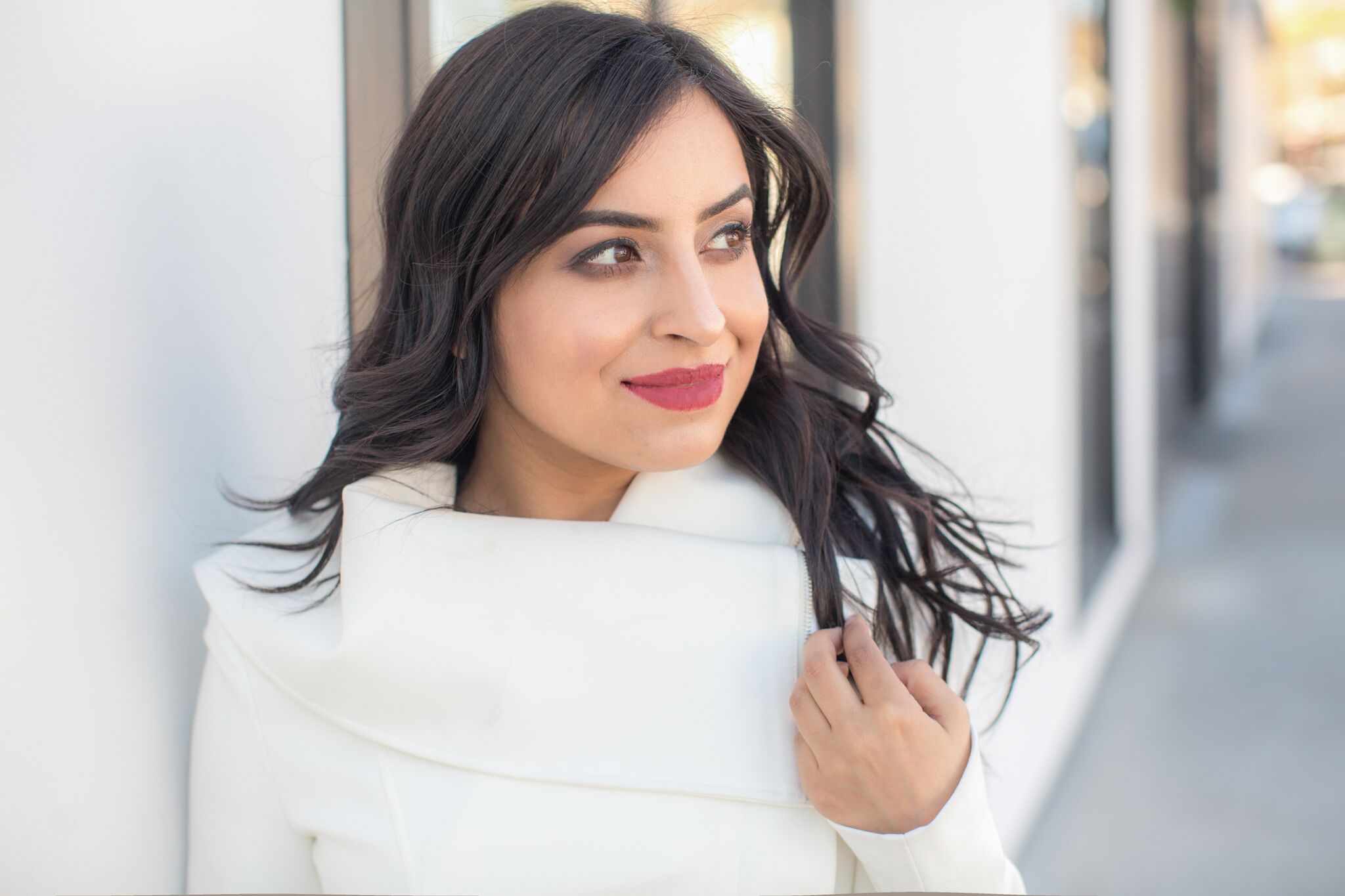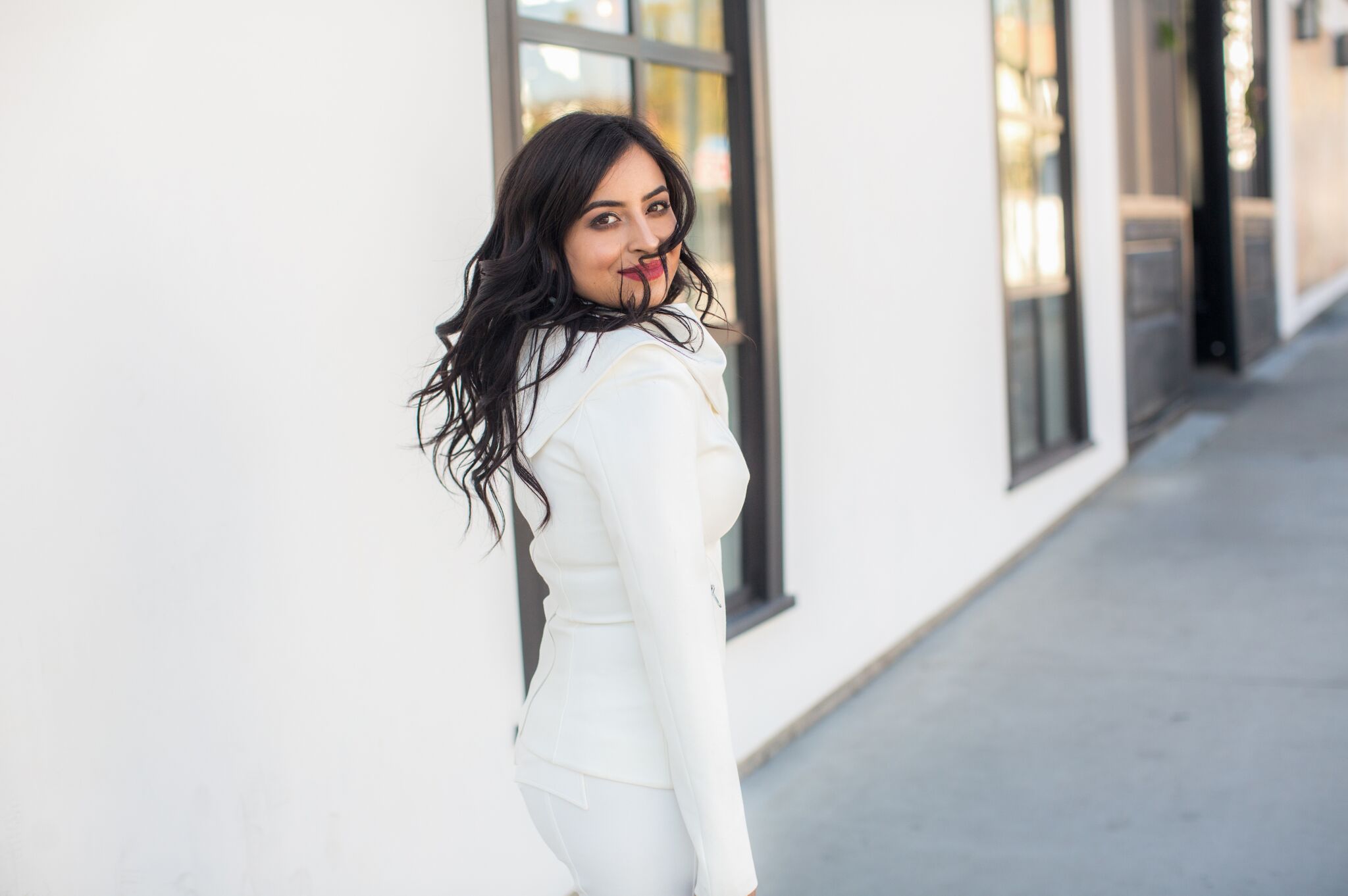 Hi loves!
When I was in NYC earlier this year,  I received so many compliments on a similar look I wore so I thought why not try something like that again?! 
The look I am talking about is the one I wore from Saku New York, it was a 2 piece blush set that was so chic and classy ,  and I remember you all responded so well on my instagram.
Anyways, now onto today's look!
Today I am continuing that classic trend and wearing yet another 2 piece set. This two piece set is from a lovely brand called Chris Gramer. You could buy some of their pieces here, here, and here.
I love this set , it's a beautiful cream colored shade and has elegance written all over it.
I also adore the zip up blazer, the details are just so pretty and it also fit me perfectly.
The pants are simple but they have some back pockets and have a skinny jean feel to them.
I paired this look with a pair of gorgeous red heels because it needed a pop of color!
My heels are from Di Gaia   and you can get similar ones here. (for just under 30 bucks)!!!!
I am also wearing a blush Rudsak handbag which is so adorable. Blush pieces are in rotation for the season so you really cannot go wrong.
I love it so much and you can shop a similar one here.  (just under 40 bucks)!!!!
I'd say this is the perfect day time look to go exploring with your girlfriends or significant other . You'll be sure to turn heads, because its so unique and glamorous.
Never be afraid to be different and make a statement with your outfits, ladies ;).
Be sure to apply a bold lipstick too! It will boost your confidence and brighten your face for this white monochromatic look. Here is one of my  favorite lipsticks if you need some inspiration. <3
Let me know what you thought of the look in the comments babes. Have a great week.
XOXO,
Alisha