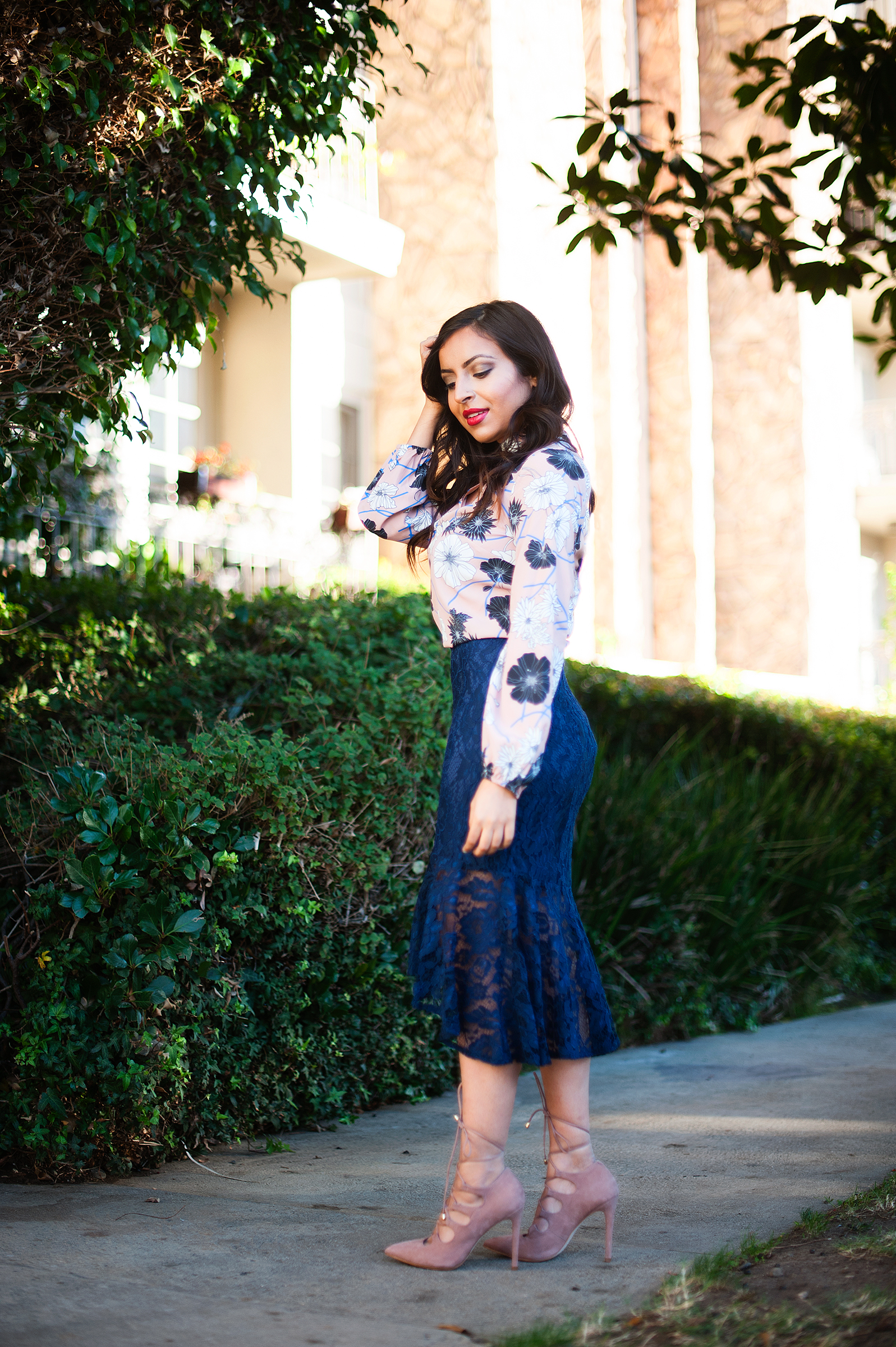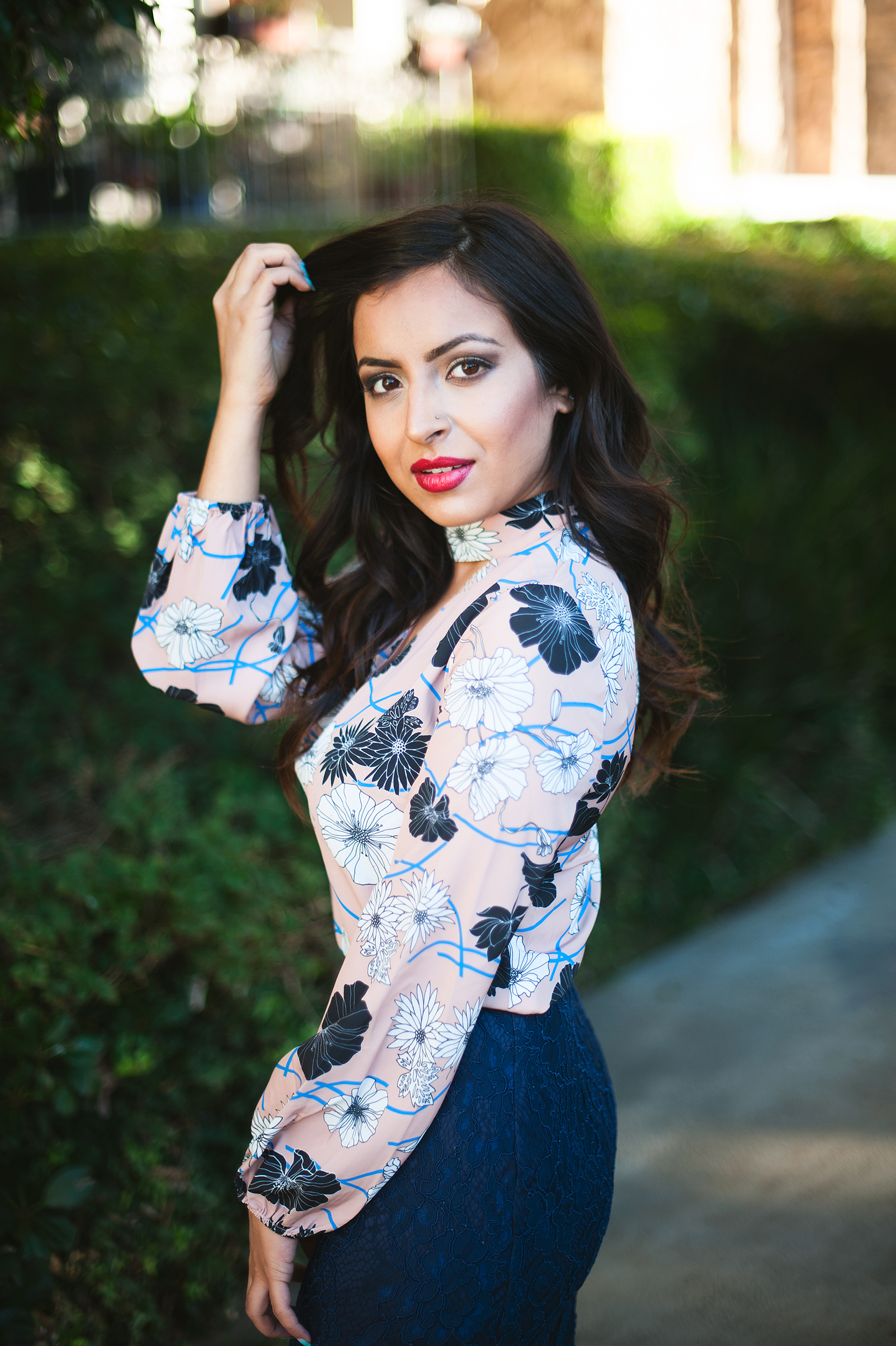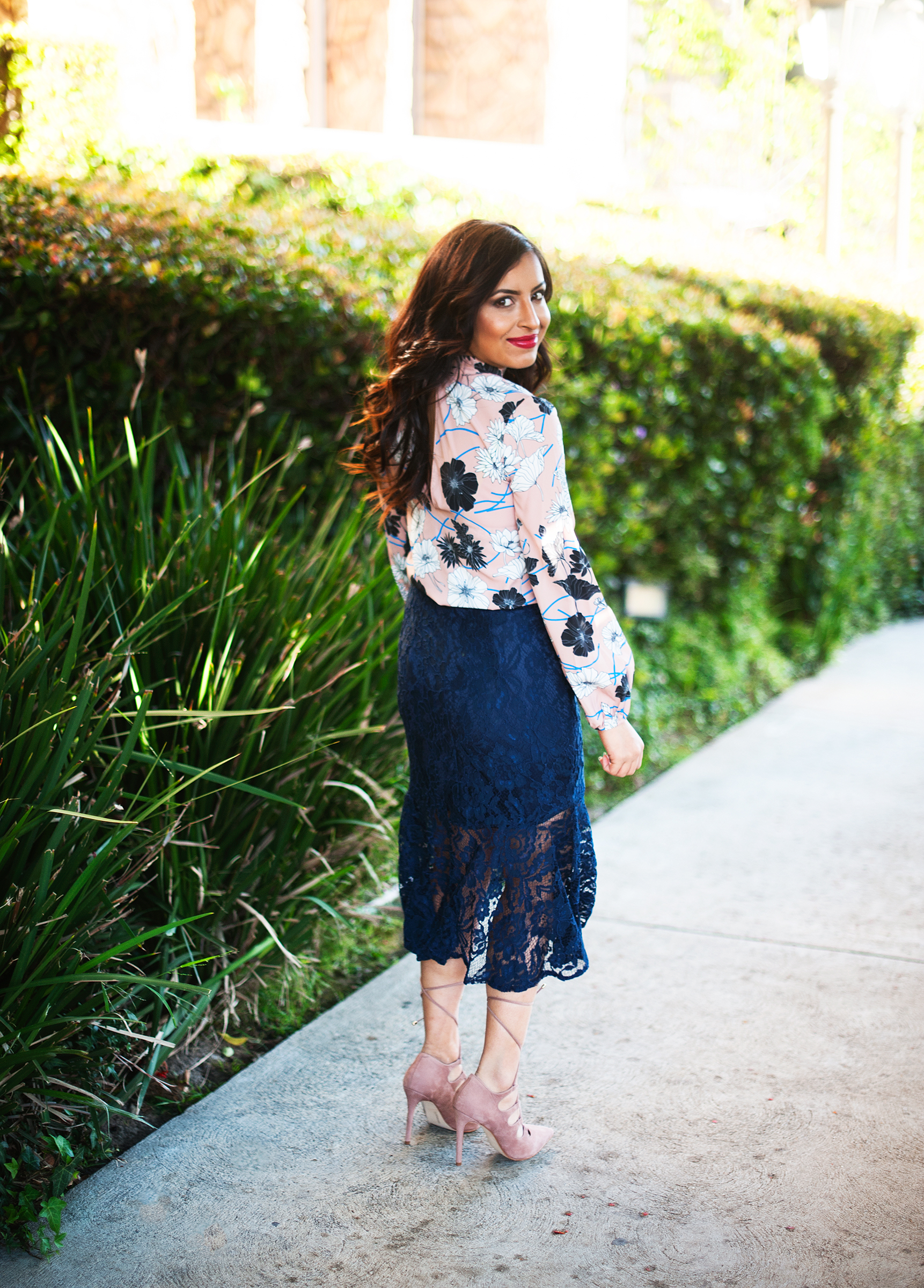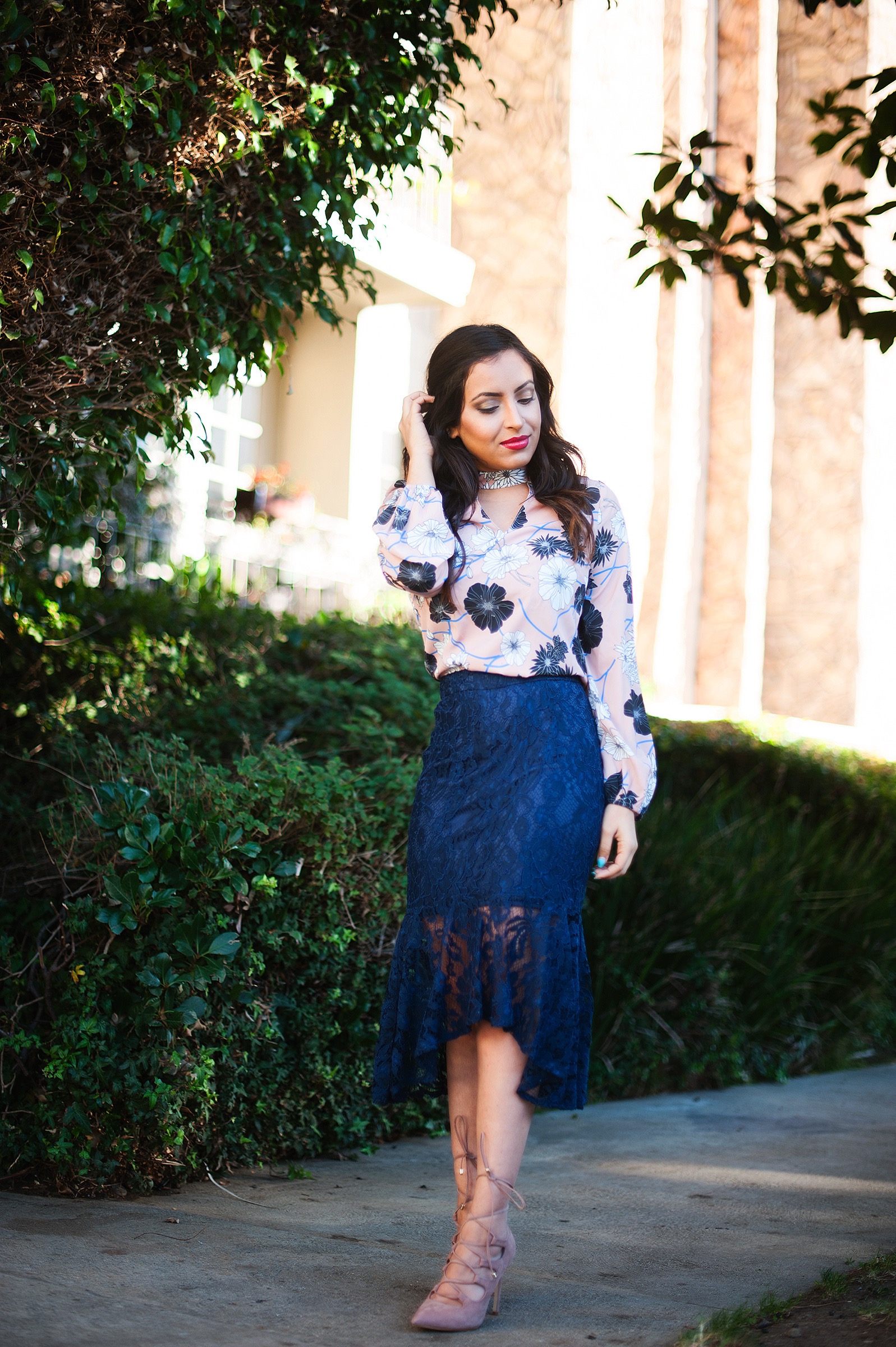 Hi Lovelies,
As you know from my previous posts, I often gravitate towards darker colors like black in most of my outfits, so I decided to break free from my shell and try something refreshingly different.
I am a fan of anything LACE! Its so feminine and girly, and accentuates my curvy body type as well. So naturally, I decided to go with a blue lace skirt from Lulus and a similar one is available HERE.
For the blouse, I found this uber chic piece at Saks 5th Avenue (and it is by Amanda Uprichard)  during Black Friday Sales.  You can find a similar blouse HERE.
I am a huge believer in dressing classy but still staying on a budget, and this look embodies that perfectly.
I topped off this look with my lace up heels from Steve Madden.  You can find them HERE. These are a  pretty pastel color that just scream adorable all over them. They are so versatile and are perfect for transitioning from day to night events.
I believe in dressing for success no matter where you are going. Even if I am heading to a class, appointment, or to get a coffee by myself, I want to put in effort into what I am wearing.
This is not to impress anyone – but its simply for my self esteem. I want to feel good about my self and look the best that I can . When I look good, I accomplish more, and I am even excited about seemingly mundane tasks.
PS. I will be traveling to London tomorrow and from there covering 7 countries to end this year with a bang. Make sure to follow along on my journey! My snapchat is @bruinlovexo so expect some crazy adventures and awesome collaborations  in the works ;). I am so thankful everyday to have a job at 22 that allows me to balance travel and follow my passions – because these type of opportunities would not be possible otherwise. Its only happening because of the hard work, late nights, constant sacrifice, sweat and tears I have to endure. Seriously, every moment is worth it to me and I am not complaining. Remember that anything is possible , and you too can make your dreams into reality!
(I'm happy to do more motivational posts in the future if you all want hehe. ;) )On that note, lets all keep hustling and working towards our dreams.
Hope you all enjoyed this look and be sure to shop the items xx. Let me know what you think in the comments below xoxo!
Love
Alisha