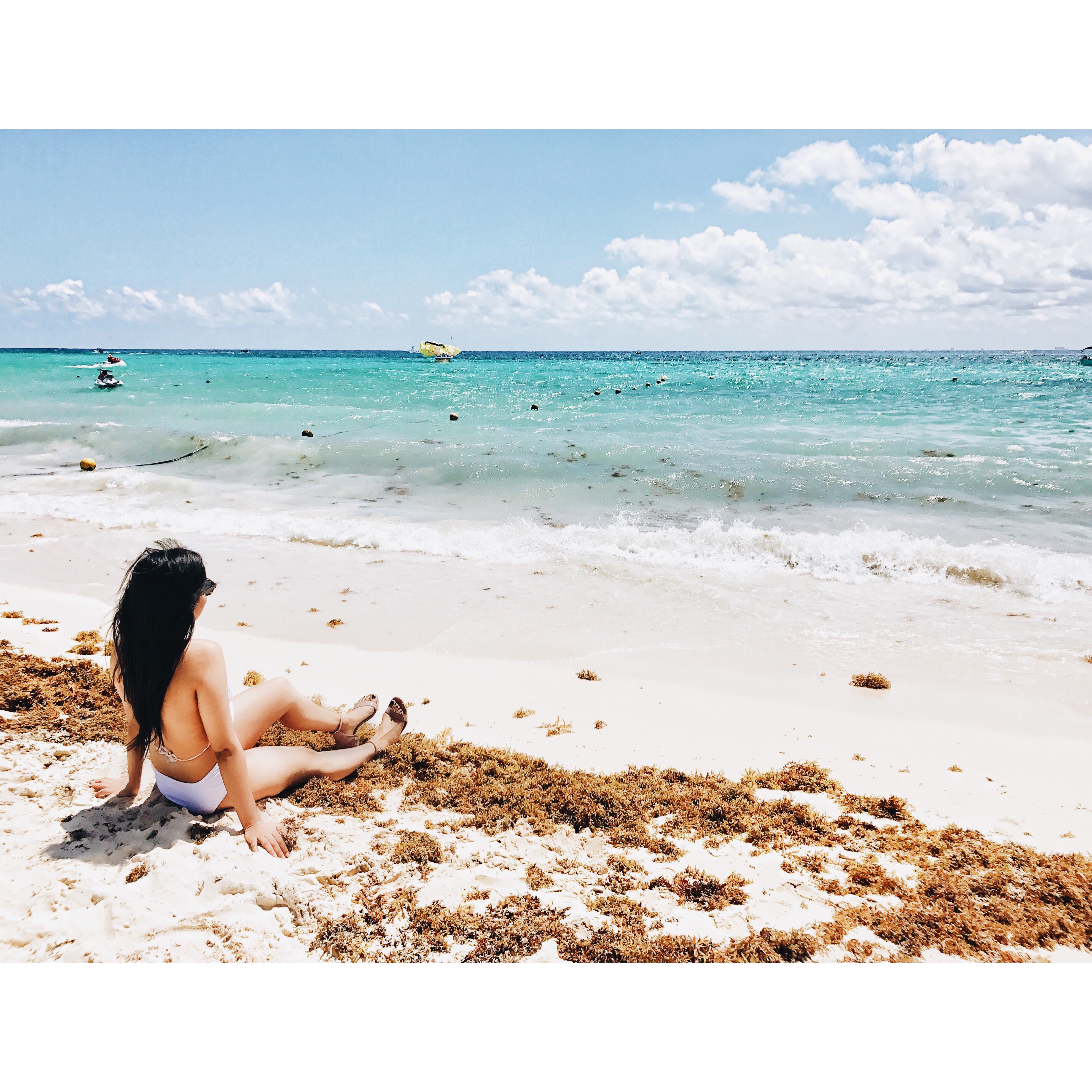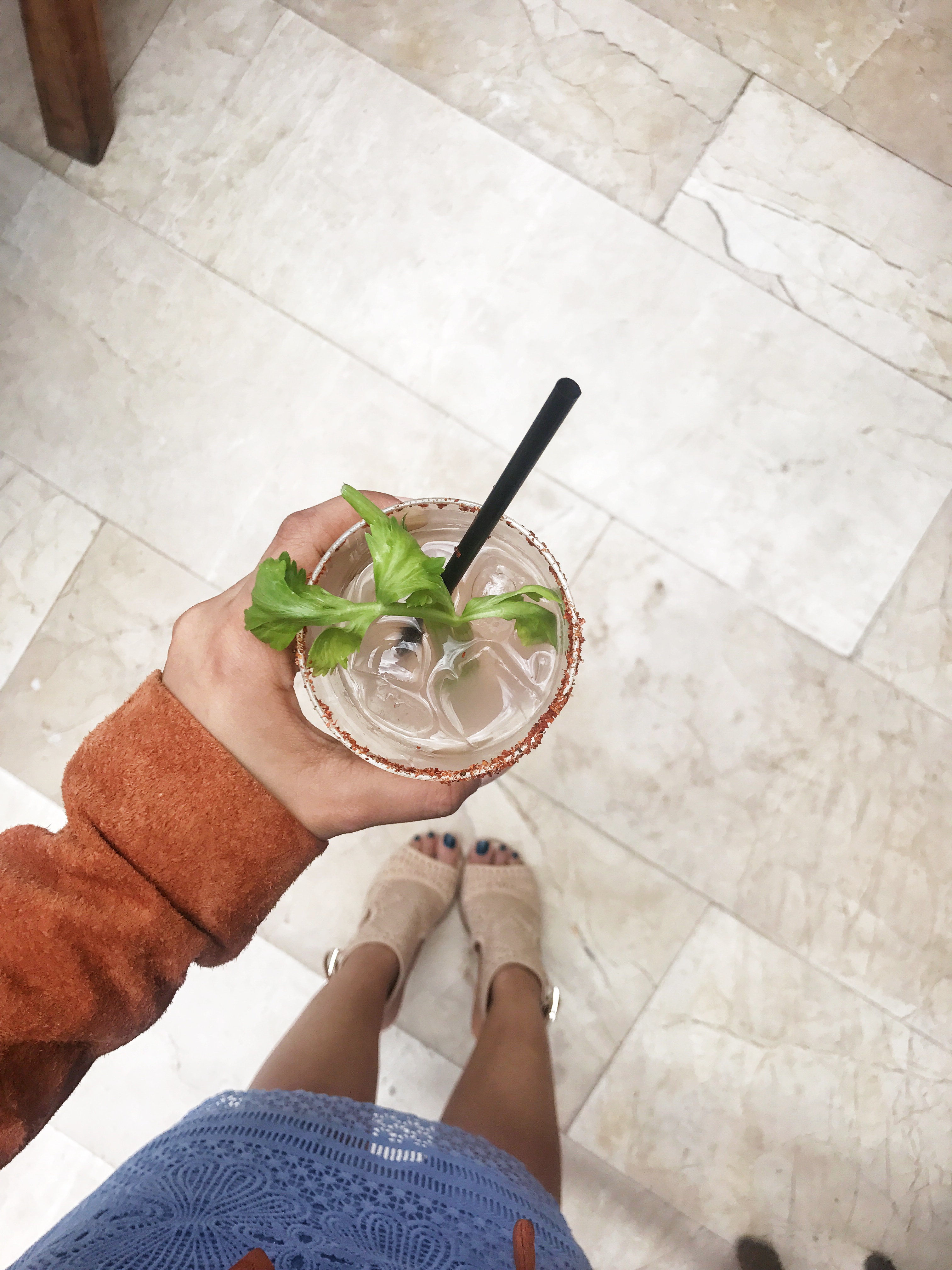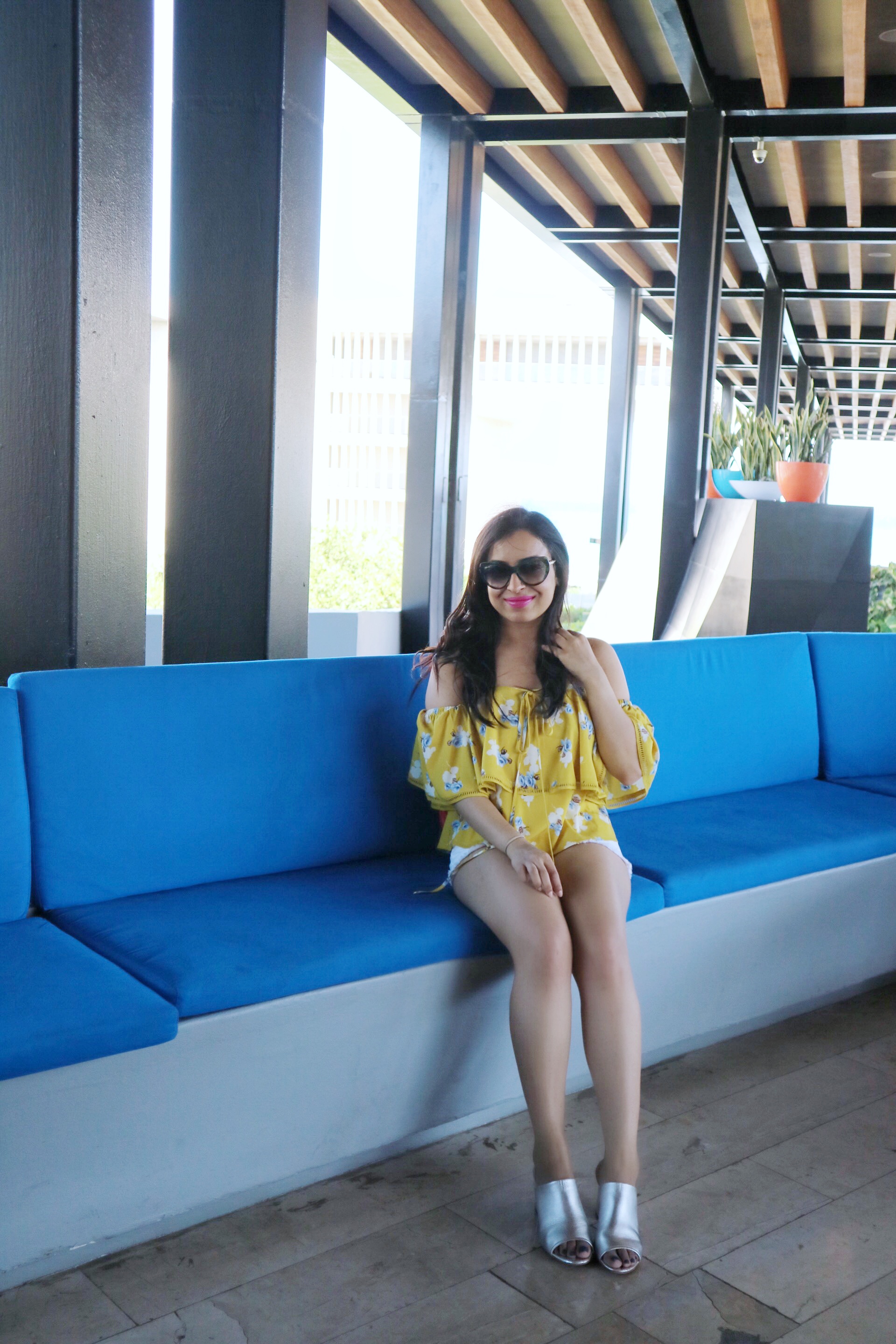 Hi Babes –
I recently posted some Insta stories and instagram images of my short but sweet getaway to Mexico. I wanted to do a full blog post to tell you babes what I was up to since I definitely received a ton of questions!
DAY 1-
The sound of ocean waves , the smell of sunscreen, the beats of Mexican music……
You know you're in for a good time!
But in reality, when I was invited to spend the weekend at Grand Hyatt Playa Del Carmen Resort I was bit hesitant.
I am a workaholic and often caught up in hustle mode.
Even when I take vacations , they usually revolve around city life and doing as much as possible .
I knew Resort life was not my style from the get go, since I'm just such a fast paced person but let me tell you that I was completely wrong. Keep reading!!!
First, we were picked up through private transfer at the airport and then enjoyed a leisurely ride to the resort.
Once I got to resort, there was a purity in the air – and I could finally RELAX!
Checking into the resort brought calmness and serenity to my mind.
The first thing we saw was a gorgeous water fountain, and then we were welcomed by the kindest staff at the hotel!
If you lovelies have been following me for a long time, you know I'm an avid traveler and getting to Mexico was like one of the shortest trips ever for me, so even though I was a bit jet lagged from the red eye flight, I had a huge smile on my face and was ready to take on the new adventure :).
The first day was pretty easy going. I arrived with two other Los Angeles based influencers Taye from Stuff She Likes and Ashley from Pursuit of Shoes, and then we explored the resort while our rooms were being prepared.
We checked out the Grand Club where we grabbed a bite to eat. The options were amazing – and the cheesy eggs with hot salsa were definitely a highlight.
Breakfast selections were plentiful and we were happy to have our almond milk lattes – it really felt just like home sweet home. :)
Soon , we went our separate ways to head to the rooms.
We stayed in Grand Club rooms and I absolutely loved the luxury of having a private plunging pool right beside my balcony.
It was seriously such a great addition.
I took a nap shortly after and was so obsessed with the resort so had to take photos. The blue crystal waters were endlessly beautiful and the views were seriously to die for. It felt like being in PARADISE.
The concierge at the hotel  was so kind to help me take images. A special shoutout to Guilia for helping me so much and getting such great shots :)
Soon it was time for a yoga class with the other ladies. It was so calming and wonderful to do a heated yoga class inside of the beautiful dome. There was even a little heated spa right beside us that was changing colors. It was such a perfect spot for a photo.
The yoga instructor was well versed in the poses and kindly gave us a little massage after our class.
After yoga, all of us went our separate ways and then headed to get ready for dinner.
We began the night with shaking up some margaritas and taking some shots! Woohoo party time!
I'm not a huge drinker but it is always fun to sample new cocktails when you're out.
Soon; dinner was being served.
I was happy to be treated to vegetarian options . I had guacamole, a rice dish , and some vegetables on the side . The food was yummy and you could definitely taste the freshness of the ingredients.
We all headed to bed afterwards since tomorrow would be a packed day.
DAY 2 –
The next day I felt pretty exhausted so woke up in a leisurely manner.
I met up with Krystal Bick of This Time Tomorrow and Johnybell Sanchez of NY Trendy Moms. We had breakfast together and just socialized for awhile.
Since this was basically my last day at the resort,  I needed to take some solid shots of this place. I went around the resort and tried to scout out some magical places to take some photos. My entire morning was just dedicated to taking pictures and changing into a few different looks.
Afterwards, I attended a lovely Mixology Session with the rest of the ladies on the trip. We learned how to make the most unique and fancy cocktails! Each one was seriously so detailed and delicious. I was definitely taking notes and building up my bartender resume! Haha!!
After the class, we all had time to relax and just enjoy the resort to ourselves. A few girls went to the beach but I was in need of a quick nap.
Soon it was time for our last dinner. The breeze was so perfect outside so it was easy to dress up.
For the last night, we had a spectacular arrangement of sushi, meats, and vegetables. Everything tasted so great. I especially enjoyed the delicious vegetarian sushi rolls. Not only was the presentation so gorgeous, but the taste lived up to its name as well.
We also helped ourselves to the Salad Bar that had items like Cous Cous, Pico de Gallo, and Guacamole.
It was time to kick off the last night with drinks. I said my good byes to everyone on the trip because I had a private transfer at 7 AM to take me straight to the airport. After a few last boomerangs and selfies, (you know what bloggers do ;) ), I headed to my room and took in my last moments in Mexico.  I had such a lovely time meeting such amazing digital influencers, the team at Grand Hyatt , and Mitchell from Rock Orange.
A huge thank you to Jet Blue and Grand Hyatt Playa Del Carmen Resort for making this trip a reality! I had such a fabulous time and cannot wait to be back to PARADISE.
I hope you all loved the images from my mini getaway and be sure to check out Grand Hyatt Playa Del Carmen Resort – you should definitely book your next trip there and I guarantee you will not regret it!
XOXO,
Alisha